The Reason Game of Thrones Star Sophie Turner Won't Ever Reprise Sansa Role
Published Fri May 31 2019 By Jessica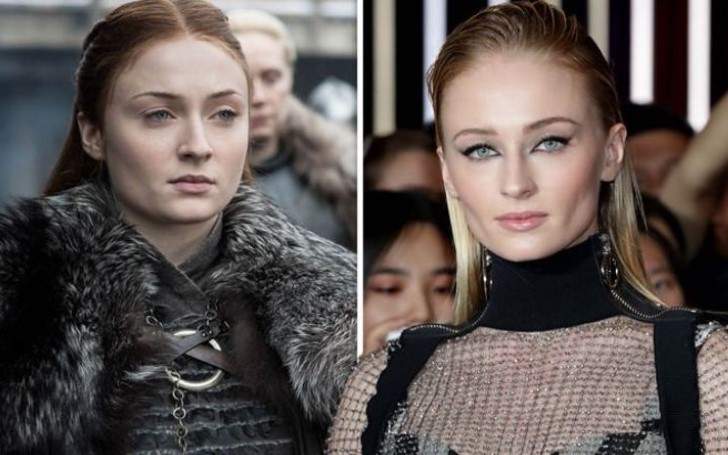 Why won't Sophie Turner ever reprise the role of Game of Thrones' Sansa Stark?
Game of Thrones finale wrapped up a couple of weeks ago.
The viewers watched one of the show's beloved characters; Sansa Stark being crowned as the Queen in the North and her younger brother; 'Brandon Stark' (Bran the Broken) being crowned as the King in the seven kingdoms.
Whilst it's most likely to be certain that HBO is in preparation for the spinoff of the series, this might disappoint Sophie Turner fans to learn that the actress holds no interest to reprise her role as Sansa.
Sophie Turner as Sansa Stark for Game of Thrones.
SOURCE: HBO
Recently in an interview when asked if she would ever consider reprising her role to play the Queen in the North in the foreseeable future, the actress says the time to say goodbye to Sansa has come.
Speaking to Sky News, the English actress said: "I'm ready… ish, to say goodbye to her. I think my watch has ended. It's been 10 years of my life and the best 10 years of my life by far. I finished in a very happy place with Sansa and it's time to let her go."
Turner's character in the series based on George R.R. Martin original books suffered loads of disturbing incidents such as witnessing the beheading of his father 'Ned Stark' (portrayed by Sean Bean), being kidnapped, abused and being forcefully married against her will.
To reminisce the bad memories, it's remarkably comprehendible why she doesn't want to reprise the role, as she further clarified: "I feel like if I played her again it would be just be more trauma."
Prior to the premiere of the final episode, the 23 years old actress took to social media to express her gratitude to the show and her character exclusively by sharing a set picture alongside her co-stars.
The long photo caption began with Sophie writing:
"Sansa, Thank you for teaching me resilience, bravery and what true strength really is. Thank you teaching me to be kind and patient and to lead with love. I grew up with you. I fell in love with you at 13 and now 10 years on.. at 23 I leave you behind, but I will never leave behind what you've taught me."
The newlywed bride who last month tied the knot to long-term boyfriend turned fiance Joe Jonas then went on to thank her co-stars and everyone she met along the GOT journey.
Meanwhile, on the bright side, fans will get to see their favorite tv character performing as 'Jean Grey' on Marvel's "X-Men: Dark Phoenix" which releases next month on 5th June.
-->