Reeve Carney's Family is Full of Artists! Know About His Parents & Siblings
Published Mon Aug 02 2021 By Manvi
Reeve Carney's Family is Full of Artists!
Who doesn't know Dorian Gray, aka Reeve Carney from the all-time hit series Penny Dreadful? The talented actor is a known name in Hollywood for a few years now after performances in successful productions like The Tempest, Spread, Gemini, and many more.
The Grammy Award winner grew up in Manhattan with his siblings Paris and Zane. Sources say the Snow Falling on Cedars alum's family has got an interesting history in the entertainment industry. Continue reading to know more about Reeve Carney's Family.
Who are the Parents of Reeve Carney?
The celebrated artist Reeve Carney received his special genes from the famous personnel, John Carney and Marti Heil-Carney. Reeve was pretty much raised in an environment full of musicians and actors, coupled with his great uncle, Art Carney, an Academy Award-winning actor who also benefited him in pursuing a career as an entertainer.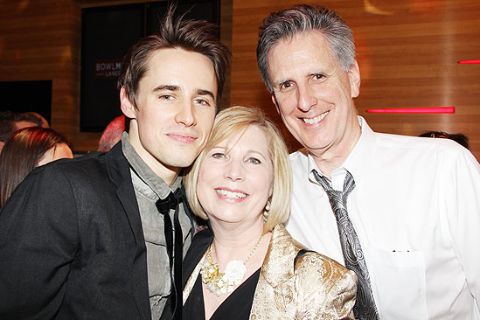 Reeve Carney won a Grammy Award in 2020 for the musical Hadestown.
Photo Source: Media Broadway.
Speaking of the Young Artists Award successor's parents, his father, John, is a songwriter who contributed to many famous commercials. At the same time, the Tempest star's mum is a multitalented figure who's a singer, actress, and jewelry designer. No wonder Reeve's a bonafide creator himself.
Recommended: Tommy Dorfman's Parents: Learn About Her Family Life.
The aspiring star often expresses his gratitude towards his mum for encouraging him to move towards his interest alongside managing his studies at a young age. Not forgetting the fact that Reeve's inspired by his paternal side to pursue music.
Let's Have a Look at Reeve Carney's Siblings!
As aforementioned, the Carney clan's filled with umpteen talents, excluding the highlight of the article Reeve Carney. The USC Thornton School of Music graduate enjoys the company of his siblings Zane Carney and Paris Carney. The Trio recently made it to the news after their mesmerizing combined performance in The Green Room 42.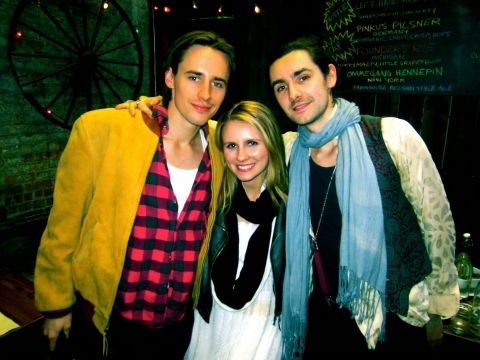 Photo Source: Static Flickr.
Reeve Carney performing together with his talented siblings.
Reeve's sister is a writer, performer, and singer; who's married to Greg Garbowsky, bassist of the famous artists. Living in LA, Paris is often seen in tours with celebrities like Hailee Steinfeld and the Jonas Brothers.
Recommended: Ella Balinska's Parents: Learn About Her Family Life Here.
Furthermore, the award-winning actor's brother isn't a stranger to the industry either. Zane Carney, an internationally recognized artist, dubbed as "the future of electric guitar," is a songwriter, lead guitarist, and singer as well. The Grammy Award nominee's worked alongside prominent figures like Jonny Lang, Avril Lavigne, and John Mayer.
For more celebrity-related content, visit Glamour Fame!
-->