Remember Bruce from 'Matilda'; The Chubby Kid Jimmy Karz is Now a Doctor
Published Tue Nov 26 2019 By Sea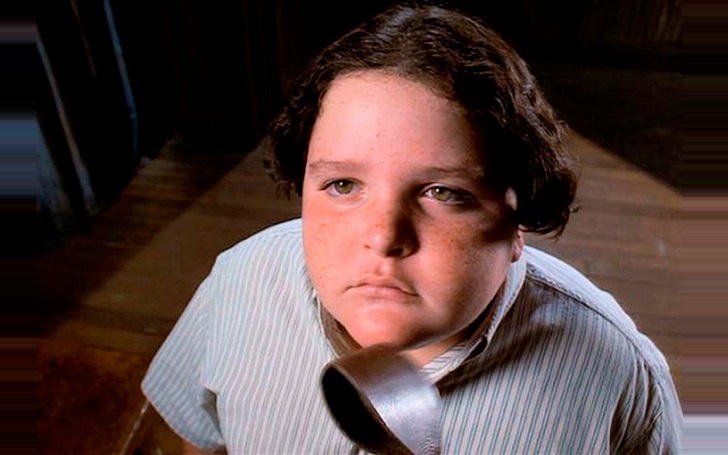 He's now tall (kind of), thin and handsome. Jimmy 'Jim' Karz is very different from the boy he was in the 1996 movie, 'Matilda'. One look (or many, many reviews) at the adult Jim will keep you guessing which character he portrayed in the classic comedy film.
Over the years, we've seen many child actors be a completely different person when growing up. While many of those actors have been recognizable even after several years (take Macaulay Culkin of 'Home Alone' for example), there are some that will blow our minds off the roof. And Jim has been one of them.
A Look Back at Jim Karz's Role in the Movie 'Matilda'; Not Acting Since 1998
The now-35-year-old Jim Karz played the chubby little 'Bruce Bogtrotter' in the movie based on Roald Dahl's classic novel. He was the kid that had to eat a cake, in an ironic scene, that he didn't want to eat, despite looking like a child who's only eaten cakes all his life.
It was really an iconic role for him since that character is the only thing he is known for in the movie business. As you can imagine, he's been out of the screen for a long time. The reason is obvious — he's no longer an actor.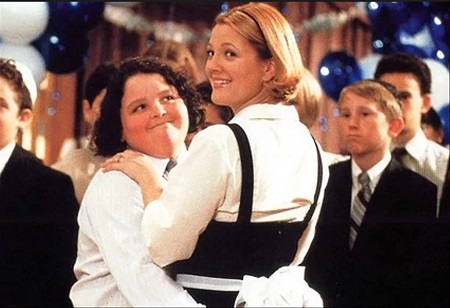 Adam Sandler remembers Jim as "the one who grabbed Drew's tush."
Source: New Line Cinema
Karz featured in one more movie, 'The Wedding Singer' starring Adam Sandler, in 1998. After that, he played a role in one 'ER' episode the same year, and that was it. He's moved on from the movie world into the one he was most passionate about it.
Last Heard Heading Towards Medical School - His Path to Finding His Interest
The short-time actor completed his school in 1998 from Millikan Middle School and moved on to study high school in Grant High School. His graduation year was supposed to be 2002, but the public doesn't know anything about. He probably did graduate.
Jimmy Karz is a doctor!
Source: Jimmy Karz
After undergraduate studies, he did continue to work in the glamour world when he worked as a production associate for MTV News almost two years around 2008. It was when working with MTV that he found out he wanted to do more service-oriented work.
Afterward, he began volunteering on teaching people from low-income communities how to grow their own food, along with community gardening. That gave way for learning more about biology and chemistry, which in turn prompted in his interest in science. He went back to school to study biochemistry, finally making a stop of interest in medicine.
He graduated from St. John's and attended Philadelphia College of Osteopathic Medicine (around 2014) as he viewed the practice focused on helping the whole patient. He was also interested in learning manual techniques to help the patients. He settled on it and worked as a research assistant and a tutor. Now, he's a doctor already.
Came Back at the Reunion/Reenactment Show in 2013 Which Shocked Everyone
It was 2013 that Jim shocked everyone after appearing at a reunion of the movie's stars. The group made the meeting into a documentary or reenactment of the film of sorts. It was titled 'Afternoon Tea, a Matilda Reunion'. While making rounds of the character, Jim's was also done during the show.
Watch: The Ultimate Reenactment of the Scene Where Bruce Had to Eat Cakes
That one thing made his the talk of the town as many expressed their surprise at seeing him all grown up and handsome. It seems unlikely that he will enter into the screen, considering how difficult acting can be. But he is more focused on helping the community in the health sector.
Stay tuned and connected to GlamourFame for more Entertainment content.
-->