Reports Claim Riverdale star Cole Sprouse and Lili Reinhart Broke-Up after Dating for 2-Years
Published Tue Jul 23 2019 By rhyss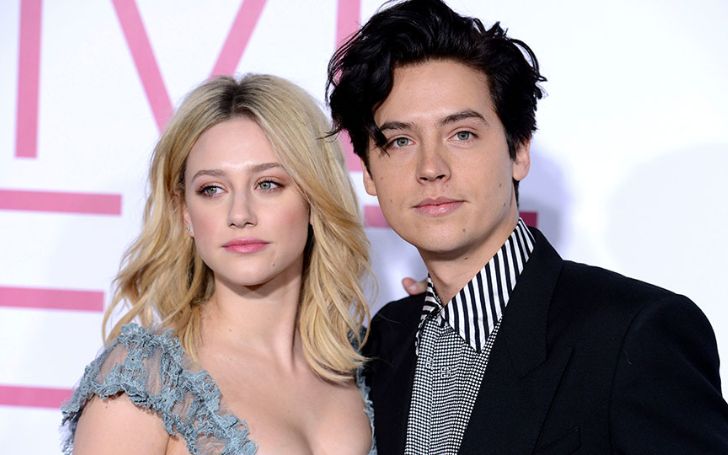 It's a sad day for Cole Sprouse and Lili Reinhart fans!
Cole Sprouse and Lili Reinhart have reportedly split, after two years of dating, reports US Weekly. Representatives for both the stars remained silent on the matter.
Furthermore, during the recent San Diego Comic-Con, the pair even struck up some distance between them. Both stayed with other castmates as Lili mingled with Camila Mendes and Madelaine Petsch.
Though broken up, the pair seated next to one another at the show's panel. The 22-year-old later jested about sitting next to Cole on her Instagram account.
The pair previously sparked rumors back in 2017 after they played love interests Betty Cooper and Jughead Jones in the CW series, Riverdale. Rumors of their romance leaped forward after Cole shared a dreamy photo of Lili sitting around sunflowers.
At first, the duo remained mum about their relationship, but in 2018, they opened up about their relationship. Cole said,
"Lili and I are constantly talked about in the public eye, and for me I think that it is being deeply informed by the love of the characters and wanting to see us together," he said. "I think that in many ways it's offensive and an invasion of privacy, but it's also a badge of honor because it means you're creating a chemistry onscreen that is so understandable that people want to see it in real life, which is flattering from a professional perspective."
Two months later, the duo seemingly confirmed their romance rumors after attending the 2018 Met Gala as a couple.
Update: For the real fans of the couple out there, they are still together. It seems the couple got fed up with all these rumors and decided to take part in the discussion. Both of them posted the same photo, which was taken for W Magazine, with cheeky captions on social media to break down the rumors. There you go.
Later this July, Lili warned the public not to believe anything they hear in the media.
Update: Cole gets a sweet tribute from Lili on his birthday. A sappy poem with a post on Instagram.
I tried to find a poem
that I could send to you.
Because my words were failing me.
But I searched and found nothing that did you justice.
All of these love poems can't get it right.
No one else's words could ever fit.
They haven't known the fortune it is to love you. -sappy nighttime birthday poem for @colesprouse
Guess the relationship is still going strong as they silence the speculators and assure the fans that their history of two years together is still the same.
-->