Rhylee Gerber - Everything You Need To Know About This Below Deck Cast!
Published Sun Sep 08 2019 By Travis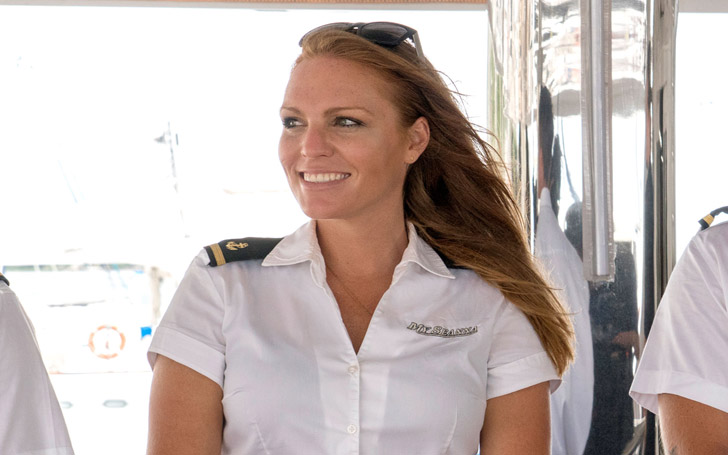 Rhylee Gerber was the fearless member of the Below Deck cast members, someone who never hesitated from going the extra mile and diving headfirst into a problem, instead of running away. Rhylee is someone who likes to fish a lot, and she is also a fishing professional which made her perfect for Below Deck. She knew her way around the boat, which is why she was hired for the role of Deckhand in Below Deck starring Lee Rosbach and Kate Chastain.
In a sport dominated by men, Rhylee took to boating and fishing from an early age, never afraid to get her hands dirty; she was not shy or courteous when it came to getting on a boat. She was not a well-known personality when starting out but then the call came from Below Deck asking her to be a part of the sixth season of the hit Bravo TV show.
The part shot her to fame, and now she is followed by more than 40,000 people on Instagram, and she is a well-known celebrity. All these things combined, she is one of the favorite characters on the show and here is everything you need to know about the Below Deck cast member Rhylee Gerber.
Early Life
Born on 8 February 1985, Rhylee took her first steps in Alaska, United States, the final frontier. From a pretty young age, Rhylee got involved in fishing, and through hard work and determination, she became a captain of a fishing boat. The fishing aficionado took her talents on the sea, and over the years she fished in Panama, Nicaragua as well as Mexico. The woman never stops, working year-round on various boats and frankly, if you love something so much, it definitely going to drive you to greatness.
Rhylee's Career
After a show of talent at a young age and her battle from the lower levels of the boating world, Rhylee was finally rewarded for her tenacious nature and her whole life dedicated on the deck of the ship. Rhylee got the post of the captain and though her skills, she was finally able to work her way into the white-gloved arena of the yachting world. 'My Seanna' was her first job aboard a yacht and considering the ballooning of her fan base after the appearance in the show, Rhylee's career is more than successful at this point.
Her Personal Life
Rarely stepping foot on the land, Rhylee battled winds, colds, rains and everything in between in her career which left little time for her to find love. Still, after she arrived on Below Deck, some sparks flew with another crew member and also a Below Deck newbie Tyler Rowland. The two were involved in a romantic relationship while on the boat, and when they docked on a shore, the sea couple went on their first on a land date.
The life on a boat and the life people need to live on land are different and very rarely on sea romances work on the land. It was the same with Rhylee and Tyler; they went out on a date and decided there was no future in the two being together. The beautiful couple separated and during an interview behind the scenes before the taping of Below Deck season 6 reunion, the two said they were dating other people.
Source: Instagram
Then most recently both of them were seen together, enjoying each other's company. Tyler posted a picture on his Instagram page where he captioned the photos, "You complete me," and wrote summer love along with a photo of the couple sharing a kiss. Though they maintained they are friends, the whole relationship seems more than friendly.
Tragedy And Controversy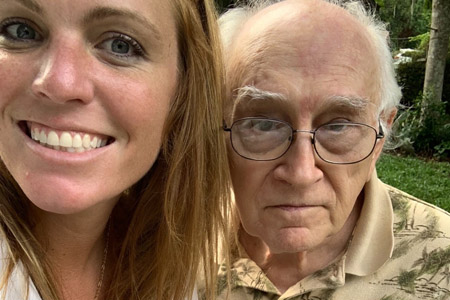 It is a hard thing when someone in the family is suffering from a disease, and it gets even harder when the person is someone whom you love and admire. It was the same thing which happened to Rhylee; she recently announced her step-father was diagnosed with stage-4 bone cancer. Rhylee loves her step-father, and when the news came in, she put all of her work on hold to take care of her step-father. Her leaving the boating job was also a point of contention when her former employer sent her a message filled with profanity.
No matter what the cost, Rhylee left her job and started taking care of her mother and step-father, which is commendable and endearing. Rhylee also recently started a fundraiser to fund for the cancer treatment of her step-father, which was supported by Tyler.
Source: Bravo TV
Though she is a nice girl and most of the time there rests a good head on her shoulder but once she was arrested because of her not allowing her head to control her body. In Harris County, Texas, Rhylee was arrested by the police after she trespassed on a property and then refused to leave which resulted in the police being called. Rhylee loves to explore, so when she got arrested, she explored the inside of a jail cell which must've been an eye-opening experience.
Rhylee didn't come back for the seventh season of Below Deck, which was a bummer considering how much fun it was with both Tyler and Rhylee on the boat. We hope to see her in other television series soon, and we pray for her step-father in his battle against cancer.
-->