Richard Osman Currently Dating a New Girlfriend Ingrid Oliver
Published Thu Jan 13 2022 By pragya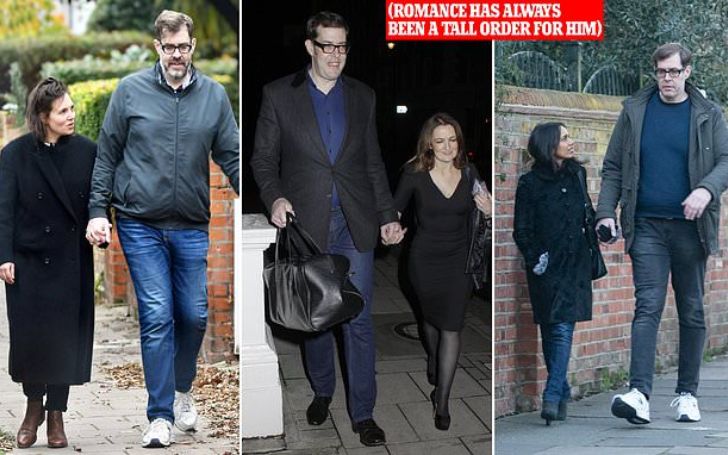 Comedian Richard Osman Break Out The Silence On His Currently Girlfriend, Ingrid Oliver!
Last summer, an English comedian, producer, television presenter, writer, and the creator and co-presenter of the BBC One television quiz show Pointless, Richard Thomas Osman, admits he finally embarked on a romantic relationship and found his happiness with Doctor Who stars after knowing her spiritually for many years.
After fourteen years of divorce with the mother of two, Richard Osman has finally found his soulmate in his new girlfriend, Ingrid Oliver, a British actress and comedian. 44-year-old actress known for her role as Petronella Osgood in the BBC sci-fi drama subsequently spotted moving into Osman's southwest London home that October, and he admits he finally found happiness.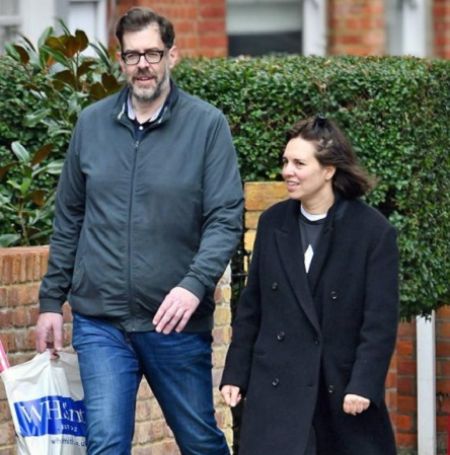 Richard Osman and Ingrid Oliver are currently dating
Photo Source: Instagram
Speculating on the couple's social sites, neither Osman nor Ingrid has publicly announced their togetherness till now. But, fortunately, Ingrid has recently shared the post on January 1 tagging Richard. She even captioned the post, stating, "And it's a happy new year from us."
Recommended: Yazmin Oukhellou Confirms her Romance With Boyfriend Jake McLean, Detail About Their Relationship
The couple's relationship reportedly started after meeting at a dinner party in the first lockdown, claiming the award-winning author had told friends she is the one, as per Daily Mail.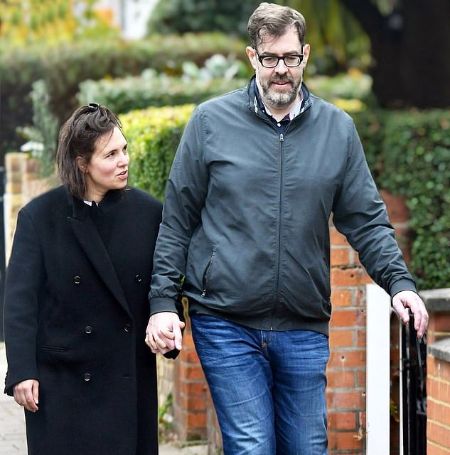 Richard Osman and Ingrid Oliver are blissful couples.
Photo Source: Nation World News
In past years, Osman used to avoid the questions of his love life but, after getting involved in a romantic relationship with Ingrid in lockdown, he has seemingly changed his ways and discussed dating Ingrid. He autonomously spilled, ''I managed to find love in the pandemic. Sickening, isn't it? I met someone, we love each other and isn't that a wonderful thing?''
Appearing on the Christmas Day edition of Desert Island Discs, Osman said, ''I'm happy with myself, I've got these beautiful kids, I've met the woman who I'm going to be with for the rest of my life. That thing of competition and ambition, you soon realize that rocket fuel disappears and it's about happiness, and my kids bring me happiness and Ingrid brings me happiness.''
Osman also dedicated the classic Erasure track A Little Respect to Ingrid, who has previously featured alongside the host on his BBC show, Richard Osman's House of Games.
See: Who is Ashley Ramalho? Who is She Dating Currently? All The Details Here!
Stay tuned with us in Glamour Fame for more updates on celebrity relationships.
-->