Robert Durst Found Guilty of Murdering a Friend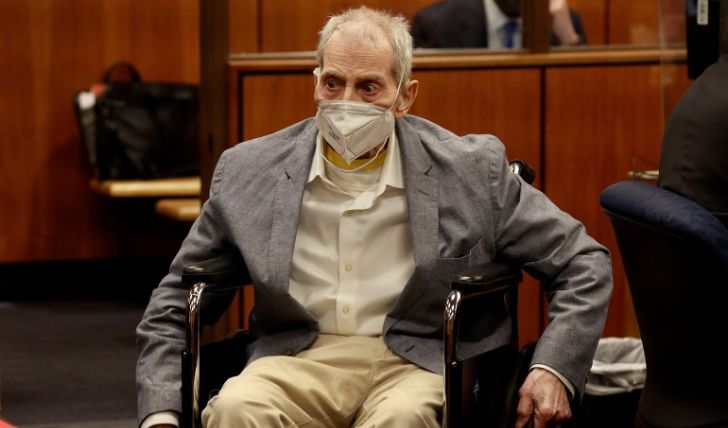 US Tycoon Robert Durst convicted of First-Degree Murder: Exclusive Report Here!
US real estate heir and head of the Durst organization, Robert Durst, 78, was found guilty of killing Ms. Berman in 2000. On September 17, 2021, the jury of nine women and three men convicted Robert of first-degree murder. The frail old man is most likely to die in prison: his sentence hearing date has been set for October 18.
Mr. Burst became a notorious name following his wife, Kathleen McCormack Durst, disappearance in 1982. Susan Berman, a crime writer and friend of Durst was found dead in her Beverly Hills home. The tycoon had long claimed to have found Berman dead in her bedroom with a gunshot on the back of her head.
L. A County found Durst guilty of first-degree murder.
Photo Source: Fox News
Los Angeles County prosecutors called Burst a 'narcissitic psychopath,' who murdered his friend to cover up his wife's mysterious disappearance in 1982. Although he was never charged, the real estate heir was a top suspect in his wife's disappearance and the murder of a neighbor in Texas. Prosecutors have alleged that Durst killed his wife and then killed Berman 18 years later to cover up the murder.
Don't Miss: 'Friday' and 'House Party' Actor Anthony Johnson Has Passed Away.
Robert was the subject of the HBO crime documentary The Jinx: The Life and Death of Robert Durst. Directed by Andrew Jarecki, the series investigated the disappearance of Kathleen, the execution-style killing of Berman, dismemberment of Morris Black, Durst's neighbor in Galveston, Texas.
'The Jinx' maker, Jarecki, calls the conviction very gratifying. Photo Source: NBC News
During filming the Jinx, Robert was caught talking to himself in a live microphone and saying, "What the hell did I do? Killed them all, of course." The multimillionaire later said his words were taken out of context. Filmmaker Jarecki says he wasn't even surprised by the news. Jarecki calls the conviction gratifying.
For more information and news on your favorite stars, stay connected to Glamour Fame.
-->