What is Rudy Pankow's Net Worth in 2021? Learn About His Earnings and Salary
Published Wed Aug 11 2021 By Manvi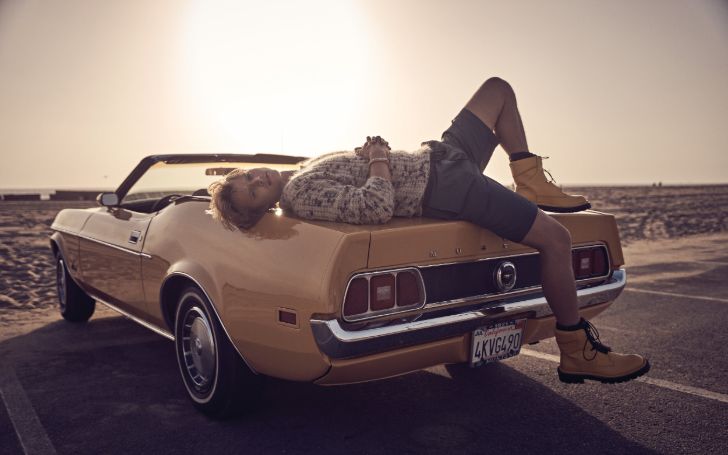 What is Rudy Pankow's Net Worth in 2021? Here's the Breakdown!
The young American actor Rudy Pankow, who's contributed to major hits like The Politician, Outer Banks, and Space Waves, gained a massive fandom recently. The talented actor's journey in pursuing a successful career's been going pretty well.
The aspiring actor who grew up in the wilderness of Alaska, Ketchikan, was born on August 12, 1998. The actor's passion for performing arts besides soccer at a young age resulted in him attaining a taste of success at the age of 22, an achievement indeed.
Rudy lives a luxurious life with his girlfriend Eliane Siemek in Los Angels; the actor often posts about his fancy cars, holidays on social media. No wonder the Deviant alum's gained a hefty amount to himself after such bountiful endeavors. Continue reading to know more about Rudy Pankow's net worth as of 2020.
What is the Outer Banks Actor Rudy Pankow's Net Worth?
As aforementioned, after Rudy Pankow's on-screen debut on the famous telly-series Sunny Family Cult (2017), the astonishing actor showcased his unique acting skills in myriad other smash-hits. Rudy's all these projects, including other income sources, accumulated a whopping amount of $500,000 as of 2021.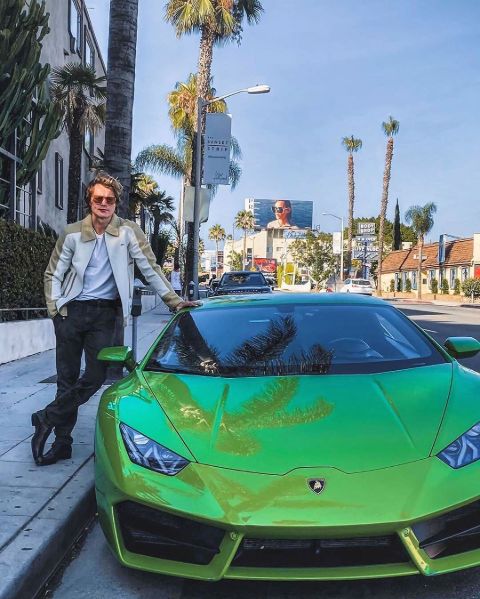 Rudy Pankow's accumulated a net worth of $500,000.
Photo Source: Pinterest
The actor recently completed his shoot with Luke Fontana, according to his Instagram post. Boasting ample followers of 5.4 million, the actor frequently promotes luxury brands on his social media that pretty much adds to his pocket.
Pankow's recently seen flaunting his looks in magazines like Tingsmagazine and FlauntMagazine. It isn't a surprise to know The Politician actors' hype and income are increasing as we speak.
Recommended: What is Reeve Carney's Net Worth in 2021? Actor Plays 'Tom Ford' in 'House of Gucci!
The Ketchikan High School alumni's net worth will increase in upcoming days, thanks to sponsorships, advertisements, and signed brand deals. In addition, with the release of the second season of the famous series Outer Banks, Rudy's net worth will surely cross $1 million.
Rudy Pankow's Career Highlights!
The Space Waves star, Rudy Pankow, who recently got into media highlight after defending her girlfriend on the recent hate against her, debuted from Sunny Family Cult. Rudy had to move to LA for his future career after that.
Rudy Pankow played the role of JJ Maybank in the smash-hit series Outer Banks.
Photo Source: Rudy Pankow Instagram
The soccer enthusiast started with theatrical plays like Marry Poppins, Oliver Twist, and Nutcracker. This led Pawlov to cast a role in his film debut Nobody Knows. Since then, the actor has established quite a name for himself after acting in movies like Solved, Deviant, The Politician, and 11:47.
You May Also Like: What is LeVar Burton's Net Worth in 2021? Learn About His Earnings & Net Worth
Not to mention Rudy's breakthrough role JJ Maybank in Outer Banks, is celebrated all over. The hardworking artist shares his beliefs quoting, "I think acting is a way to really digest who you are." He is set for his role in the above-mentioned series' second season, which is rumored to release soon.
For more content about your favorite celebrities, please stay connected with us at Glamour Fame.
-->