Ryan Tedder of OneRepublic is Saying Beyonce and Adele Recorded a Song Together
Published Mon Sep 30 2019 By Travis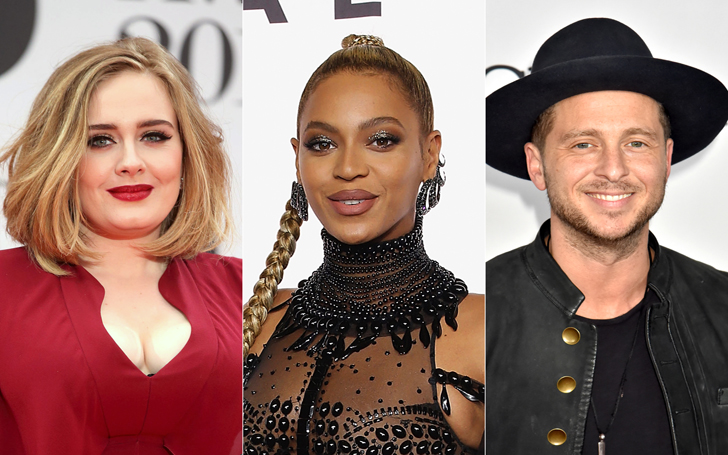 Ryan Tedder says Adele and Beyonce recorded a song together along with Chris Martin and it is coming in November.
Well, this ought to break the internet, the rumor is Beyonce, Adele and Chris Martin are together on the same track, and Ryan Tedder is confirming the song will arrive in November along with the band's new album.
Ryan Tedder and 'OneRepublic' were at the Global Citizen festival when the singer/songwriter was asked a question about releasing a new album and while talking about the band recording and writing many songs he also revealed something which is sure to cause some real panic among fans.
The singer revealed the song they are sitting on is a duet of Beyonce and Adele with the 'Coldplay' lead singer Chris Martin joining the two acclaimed singers on a song. The internet was calling the whole thing a joke by the singer, but can it be totally dismissed off-hand considering the relation between Ryan and Adele?
Adele is silent on the music front, and the last time we heard new material from the British songstress was in 2016. Since then the talk is she is working on a new album with the release date of the project currently said to be in the fall of this year, most likely the December of 2019.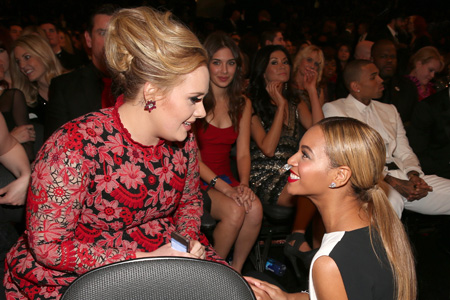 Source: Bustle
Ryan's word cannot be taken lightly though, considering the singer/songwriter wrote songs for Beyonce and is also one of the frequent collaborators of Adele, and it is not a far-fetched idea for the singer to be able to get the two divas in a room and collaborate on a song.
On the one hand, Adele's been silent for the past three years, Beyonce, on the other hand, is burning the whole music industry with one release after the other. She recently released the acclaimed album based on the movie 'The Lion King.' Beyonce voiced the character of 'Nala,' and she made an entire album 'The Lion King: The Gift' which was a companion to the movie.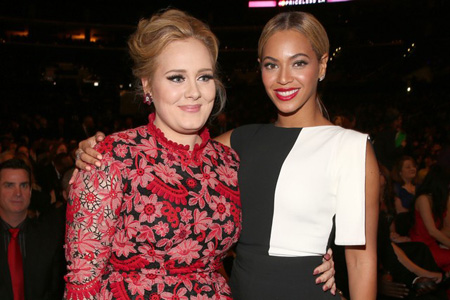 Source: Stereogum
If true, the two singers getting on the same track would be the event of the century, and it will also fulfill the wish of fans who always wanted the two to get together on a track. Whether the words by Ryan are true or not, will be confirmed in November, and we cannot wait to hear the song if it really exists.
Before you leave, make sure to check out Entertainment section for more information on your favorite celebrity and musician. Also, do not forget to visit Glamour Fame for more news and gossip on all your favorite celebrities.
-->