Samsung Claims Its New Camera Sensor Has the Tiniest Pixels Ever!
Published Tue Sep 24 2019 By Sea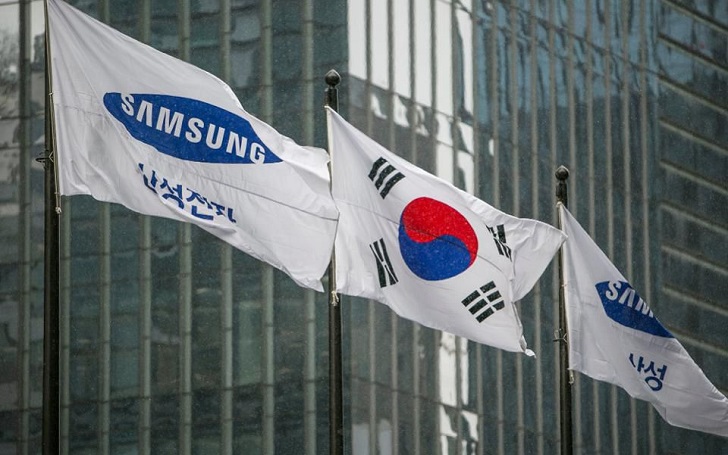 Samsung released the industry's first 0.7 μm-pixel image sensor and claims it is the smallest pixel in the industry ever.
On September 24, Tuesday morning, Samsung (from South Korea) introduced the new camera sensor, the 43.7-megapixel (Mp) Samsung ISOCELL Slim GH1, with a size of 0.7 micrometers per pixel. The sensor will have 43.7-million pixels each of mentioned size in a "super-small package, providing the optimum solution for slim full-display devices."
The sensor was made in collaboration with the ISOCELL Plus technology and is a step further from their 0.8 μm ultra-high-resolution sensors at 64Mp and 108Mp. The 43.7-megapixel (7,968×5,480) sensor marks the first time any technology company has attempted a 0.7 μm per pixel camera.
Samsung Camera Sensor has the smallest camera size ever.
Source: Samsung
"Samsung has been stepping up in pixel technology innovation from the industry's first 1.0μm-pixel image sensor, to most recently, 0.8μm ultra-high-resolution sensors at 64Mp and 108Mp," Yongin Park, executive vice president of the sensor business at Samsung Electronics released in a statement. "We are pleased to deliver yet another breakthrough with the industry's first 0.7μm pixel image sensor, the ISOCELL Slim GH1 that will enable sleeker and more streamlined designs as well as excellent imaging experiences in tomorrow's smartphones."
The camera is claimed to minimize color cross-talk and optical loss to absorb the sufficient light information required for bright and vivid photographs. The GH1 uses the pixel-merging Tetracell technology in low-light environments enabling higher light sensitivity like that of the 1.4μm-pixel sensor.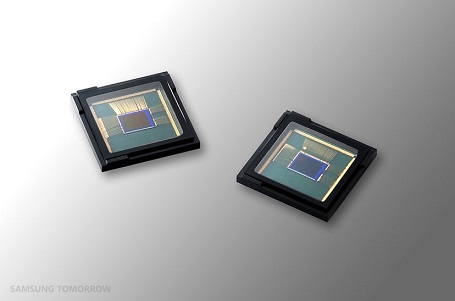 ISOCELL Plus technology has been collaborating with Samsung for a while now.
Source: Samsung
As for the video recording, it provides a 4K resolution (3,840×2,160) to take videos with minimum loss in field of view (FoV), instead of a common reduced FoV. The Tetracell technology allows the users to capture more detailed backgrounds at high resolution with 60T frames per second (fps).
While the common thought may arise in our heads that more numbers mean better quality pictures, it is not necessarily true. There's a reason many companies don't attempt to reduce the pixel size of their camera's images — larger pixels capture more "good data" than with the smaller ones.
While Samsung claims its latest pixel isolation technology in the new sensor can reduce the bad information a pixel captures, it could reduce the quality of the image. But it has its greater advantages too. It gives a higher resolution, enough to print out a big photo. And the quality doesn't get compromised when cropping such pictures more often.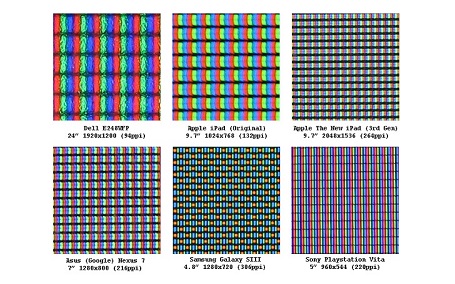 Different pixel arrangement in popular smart devices.
Source: Ocular VR Forum
Of course, there are many other factors that affect the quality size of an image, and making the pixel size smaller will have its benefits if the company is able to utilize maximum benefits of the other factors.
When it comes to taking high-quality photos, customers just need a good looking picture to be stored on their phones, especially among those people who love taking selfies. If Samsung can provide the quality, the shelves will be empty by the time it comes out.
The Samsung ISOCELL Slim GH1 is set to begin mass production of the camera onto phones by the end of 2019.
-->