'SEAL Team' Leaves CBS and Officially Moves to Paramount+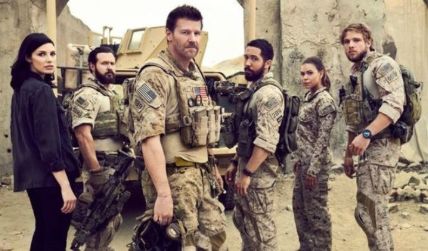 Seal Team Relocates to Paramount+! Exclusive Story Here!
You won't be able to watch the military drama Seal Team on CBS anymore. The Benjamin Cavell-created drama has officially moved to Paramount +. The first four episodes of Seal Team season 5 did air on CBS Network, after which the episode fifth and thereon were made available on the streamings service from October 31.
While many fans are left bewildered by the sudden shift, the movement was announced back in May. But ardent fans may not have been surprised as ViacomCBS owns both CBS and Paramount +. However, the relocation does affect the show's viewership, considering it moves from a television network to an online streaming service.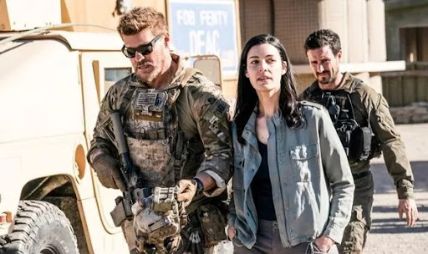 Seal Team's move to Paramount + was announced back in May.
Photo Source: Ok Daily
The popular show's star, David Boreanaz, who plays Jason Hayes, opined about the big switch. When asked how he felt about it, Boreanaz replied, "That's just the way it is today, streaming is the world and we are happy and proud to be part of that platform. Each SEAL Team episode is a thrill ride I say to speak."
Check Out: Boston Red Sox Legend Jerry Remy Has Passed Away.
As per reports, the relocation of the Seal Team happened because ViacomCBS is gradually making Paramount+, formerly known as CBS All Access, a central hub for all its major contents. And also because the Network wants the military drama to expand its viewership to younger audiences. In case you are wondering about the fee charges, the Paramount + comes with two-tier prices. One is priced at $10 a month, and another is priced at $5 month, which doesn't offer live Netowork access.
The new episodes are available to watch on Paramount +. Source: Seal Team Paramount Plus.
Seal Team first aired on CBS on September 27, 2017. It stars Boreanaz, Max Thieriot, Jessica Paré, Neil Brown Jr., and A. J. Buckley. The military drama follows the adventure of the Bravo Team, a sub-unit of the United States naval force, as they undertake risky missions worldwide.
For more information and news on your favorite stars, stay connected to Glamour Fame.
-->