Season 23 Is Just Around The Corner As 'South Park' Gets Renewed For Three More Seasons Until 2022
Published Sat Sep 14 2019 By Sea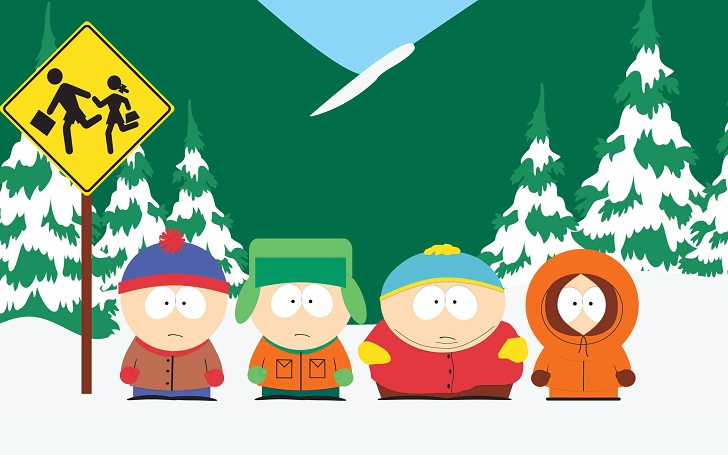 Comedy Central recently renewed the popular adult animation series, South Park, for three more seasons that will take them through 2022 with Season 26.
September 25 - mark the date if you haven't already or in case you forgot. 'South Park' is coming, and no matter how many times creators Trey Parker and Matt Stone say it will end, they just can't stop making more. It's just too much fun for the two.
They are preparing for the new season (Season 23) that airs from September 25 on Comedy Central, and it just got extended to three more seasons after this one. It means Parker & Stone need to think of thirty more different ideas for the thirty episodes of the show.
As excited as the creators are, the fans are even more excited. Many replied to their announcement with GIFs of the show's previous episodes to indicate their excitement. Still, as there will always be, some people didn't completely agree on the rejuvenation.
For over two decades now, the pair have been giving the fans something to laugh about and the parents something to complain about. Comedy Central was always asked to pull it off the air over and over again, after every season or even episodes, but it just seems to be on-demand for them every time. And the two masterminds still keep shaking it off. Stone believes 'South Park' and Dave Chappelle's Netflix special, 'Sticks and Stones' are immune to the "cancel culture" of which other shows mostly become the victims.
The president of the network, as well as Paramount Network and TV Land, praised the iconic show, "South Park is the greatest comedy in the history of television, unmatched in its satirical strength and cultural relevancy and it shows no signs of slowing down."
Comedy Central president hails South Park as the greatest comedy in the history of TV.
Source: South Park, Comedy Central
While it may take quite the length of discussion, production time and preparation for other shows, this particular one related to South Park was just 'ask and answered' situation. It never took too long in all its years.
"I don't think we have ever had an 'OK, let's sit down and decide if we are going to keep going,'" Parker stated. Stone added, "I am 48. Trey turns 50 this year. So I will say that I don't think we will be doing this show when we're 60."
While they say they won't keep doing the show in their sixties, they probably will. It seems to be something that is talismanic to the show, because in their old interviews, they said they's stop when they hit their forties. They also joked about how their efforts to get the show canceled fall short every year, and they are looking forward to new such opportunities. No matter how many times they say no, they always ended up doing more.
"It may end after this season" has been a running joke for the entirety of the show.
Source: South Park, Comedy Central
About four seasons ago, the show was falling hard on the fans as many did not like their choice for serialization of the episodes (but many did too). In Season 20, they ended the new style with the episode, 'The End of Serialization as We Know It' and adopted the same old approach with the "other stuff that is more fun," for the next two seasons.
They won the fans back again. And the last season (22), political dealings were never highlighted in its entirety, and Mr. Garrison's Donald Trump persona was almost absent. This season, too, will follow that same path that fans love to watch. But the pair know they can't guarantee everything because they write, edit and direct each episode within just a week, and if any idea comes up in between that they think is funny, it will air, political dealings or not. That is what they thrive on, and the staff is more productive for.
Watch: Everything In The Last Minute
The show follows four young fourth grade boys, Eric, Kyle, Stan, and Kenny, in their foul-mouthed adventures as they look to challenge the problems and encounter the weird happenings in their quiet mountain town of South Park. (The real town also exists in the Rocky Mountains basin in central Colorado!)
It debuted Season 1 back in August 1997 after two University of Colorado Boulder friends were given a show of their own, because of the impression they gave out with their VHS short clip they created of the lead characters with construction papers only. Immediately after the first episode, they gathered millions of fans worldwide, and they moved on to computers for creating the show. Two years later they created its own movie, 'South Park: Bigger, Longer, and Uncut', that grossed over $83 million worldwide. So far, the show has earned 18 Emmy nominations with four wins.
This October, the show reaches another landmark with their 300th episode with no set grand plans, a lesson they learned last time from their 200th episode saga. Since Season 17, they started to produce 10 episodes per season after reducing it from the regular 14. It seems to be the same all future seasons as well.
Apart from this season, the creators are also preparing some non-South Park related plans with all the ideas they had over the 15 years that they never went outside the show. Their last work outside was in 2004 with the movie, 'Team America: World Police'.
-->