Is Selena Gomez Getting Married To 68-Year-Old Co-Star Bill Murray?
Published Thu May 23 2019 By Chester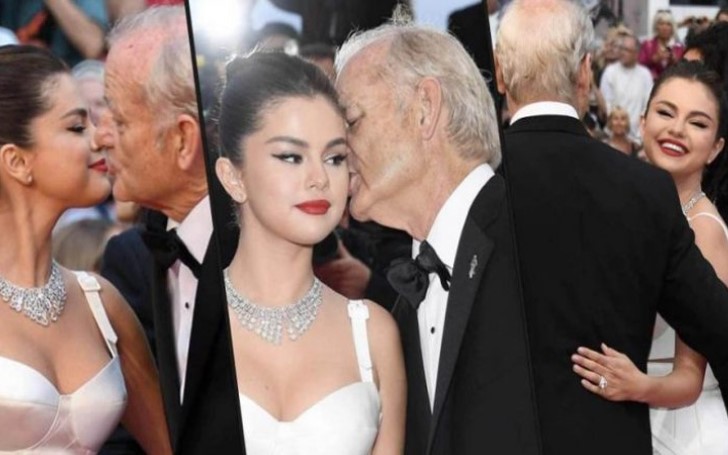 Disney Star Selena Gomez posts an alarming post on Instagram of her upcoming marriage announcement with 'Sixty-Eight' years old actor Bill Murray!
Selena Gomez and Bill Murray are co-stars in the zombie comedy 'The Dead Don't Die' which was screened at the 'Cannes Film Festival' recently.
The Dead Don't Die actress/singer made a statement that left fans bamboozled. Selena uploads an eye-catching entrance snap from 72nd Cannes Red Carpet, but it was the caption that rose eye-bros of many.
Selena Gomez Attended Her First Red Carpet Event In 10 months >>>
Taking it to the Instagram, Selena, 26, perplexed her staggering 150 Million fans and followers writing "Murray and I are getting married".
'Wizards of Waverly Place' star states, "My first time in Cannes! I'm so honored to have been a part of this movie with Jim and the whole cast."
Ariana Grande Overtakes Selena Gomez as the Most Followed Woman on Instagram >>>
The most alarming part of the story was at the end of the caption as Selena writes, 'By the way, Bill Murray and I are getting married.'!
What was that? Is she really getting married to a 68-years-old actor, triple her age? The questions that's been popping inside your head, right?
Fans' reaction
SOURCE: Instagram
Well, you are not alone, soon as the Wolves singer drops the picture fans started popping question all over.
Ouch, that hurts...

SOURCE: Instagram
Well, some even criticize it as a publicity stunt for the new movie The Dead Don't Die.
Jim Jarmusch directed movie is starred by both Selena and Bill, so fans have even come up with backlash following the publicity statement.
Selena Gomez & Hailey Baldwin Wore The Same Sweater, Who Wore It Better? >>>
Stay tuned with us to find more updates on the news related to Selena's alarming marriage announcement.