Shanna Moakler and her Boyfriend Matthew Rondeau are in Relationship, Detail About their Affairs and Dating History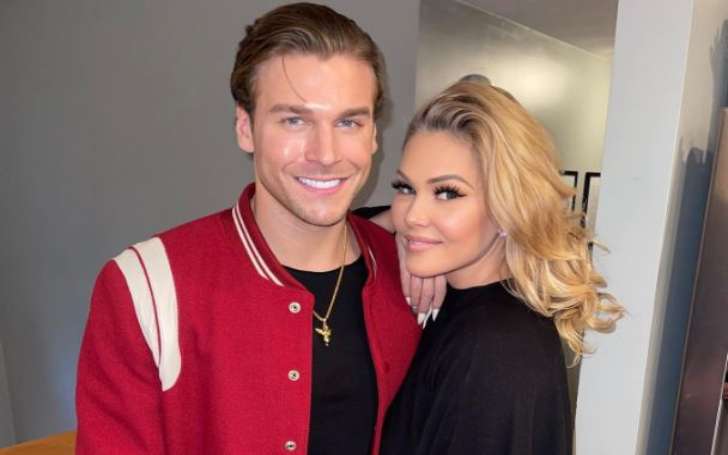 Know who Shanna Moakler is currently in a relationship with? Also, know how she is spending time these days.
Shanna Moakler is a lovely woman who works as an American reality star, model, and actress. Because of her talents and attractive beauty, she has a worldwide fan base. She won the Miss New York USA pageant in 1995 and went on to place first runner-up at Miss USA in 1995.
Moakler began modeling at the age of fifteen and has worked with a variety of brands. For Playboy magazine, she was also named Playmate of the Monty. Furthermore, she made her broadcast debut with the Meet The Barkers reality television series, and she is still doing her best.
Model Shanna Moakler Was in a Romantic Relationship with Matthew Rondeau
Shanna, the glamorous actress, has made headlines for her romance on numerous occasions. She was recently photographed on the beach in Mexico with her boyfriend, Matthew Rondeau. Matthew, who is twenty-eight years old, works as an actor and model. He is also a successful chef who enjoys cooking and creates Calvin Klein and Fila footwear.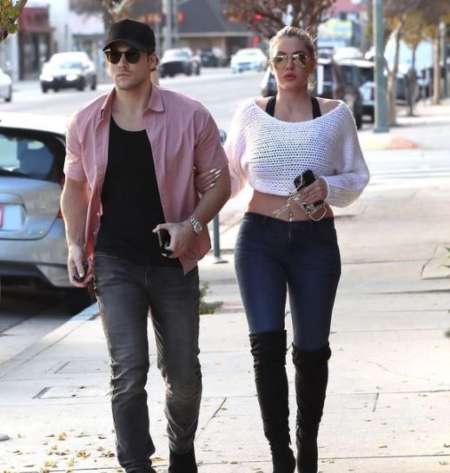 Image: Shanna Moakler enjoying a day out with her boyfriend, Matthew Rondeau. Source: Instagram @shannamoakler
The couple was spotted kissing in the sand while hugging each other in a passionate show. Despite their vast age difference, the couple appeared to be much in love and enjoyed each other's company to the utmost. The couple has been in love for some time and looked to have a strong understanding of each other. However, things could not go that far in their relationship.
Had Boyfriend Arrested After Allegedly Accusing Domestic Violence
In February 2022, Shanna Moakler accused her beau, Matthew Rondeau, of felony domestic violence, after a physical altercation and had him arrested. Allegedly, she had visible marks on her body as a result of Rondeau's assault.
After being released from custody, Matthew posted a statement on his Instagram and insisted that everything his girlfriend accused him of was false. He wrote:
"Today was one of the most heartbreaking days of my life. To my Family and Friends I just want you to know I love you so so much. You know I'd never lay a hand on another Woman. My Mother Is my Angel and my Best Friend. She raised me right. I'm so disappointed and sad to how this Industry spins and flips the truth. I'm safe and I'm moving forward. I'm just mentally drained and In complete disbelief… the love of my life has made me out to be the villain. This will be my last post for a while. "God bless everyone who actually knows the truth of who I am and how I am as a Man."
The incident of the arrest comes after Matthew shared a video of angry Shanna on her Instagram page, and it seems without his girlfriend's permission. The video also showed him accusing her of cheating on him.
Matthew Rondeau shares his thought about the arrest live on his Instagram account!
Matthew also posted a video before his arrest, where he said the relationship between them is over.
Previously Married To Drummer, Travis Barker
Shanna is a 46-year-old model who was formerly married. Travis Barker, her ex-husband, was her first husband. Travis is an American musician who is a well-known drummer with a worldwide following. He plays drums for Blink-182, The Aquabats, Box Car Racer, and a number of other bands. After dating for over a year, they exchanged wedding vows on October 30, 2004.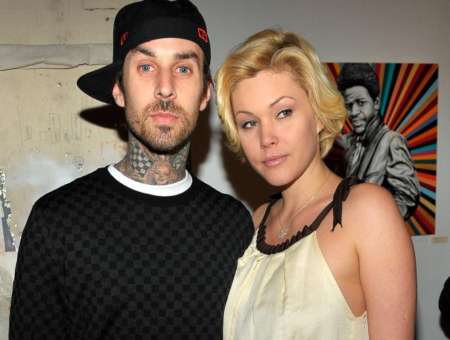 Image: Shanna Moakler with her ex-husband, Travis Braker. Source: Getty Images
It was conducted on Halloween Eve, with a Gothic-style ceremony inspired by The Nightmare Before Christmas. The couple welcomed their first child, son Landon Asher, into the family on October 9, 2003. They were later blessed with a daughter, Alabama Luella, on December 24, 2005. The children are currently eighteen and sixteen years old. Barker filed for divorce on August 8, 2006, just two years after they married.
Their divorce was formalized in February 2008, and the pair gave no cause for their split. They were spotted together again in January 2009 at a DJ set by Barker. On April 1, 2009, they revealed that they were no longer together. Barker is currently engaged to Kourtney Kardashian, while Shanna is lost in the world with her current boyfriend, Matthew.
For More New Updates, Stay Attached To Glamour Fame.
-->