Simone Biles Boasts an Impressive Net Worth - How Did She Make Herself a Small Fortune?
Published Sun Oct 20 2019 By Sea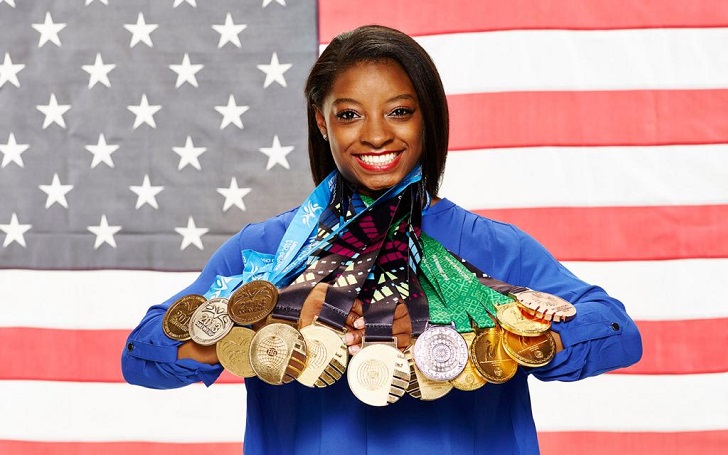 Simone Arianne Biles is a young African-American gymnast who is exploding in the world of gymnastics with several top-notch medals in various major tournaments. She is mentioned alongside the likes of Michael Phelps and Usain Bolt as one of the most successful athletes in the world.
The bigger surprise is, she is just 22 right now and represents the U.S. in every major gymnastic tournament there is. At the 2019 U.S. Gymnastics Championships, she made history by becoming the first gymnast ever to land a double-twisting, double somersault dismount. She did it in her second attempt after a first failed one.
Biles is the first for many other records she established.
Source: Associated Press
Biles is one of four children of her parents, who were not, at all, capable of raising the kids because her father left them young, and her mother was a drug addict. Her maternal grandparents adopted the younger two (including her), while his sister adopted the elder two.
The decorated young gymnast made the youth U.S. national team at the age of 15 after a couple of years of local competitions. Her instructor, during her field trip, suggested her to take on the sport after witnessing her performance. Her training began at eight.
Simone Biles Possesses a Net Worth of over $2.1 Million
Biles has a staggering $2.1 million net worth.
Source: Alex Livesey, Getty
It is a dream for people in their early 20's to be a millionaire, but Simone is living it. She didn't just get a donation, you know. She worked for it and won the amount. Before her Rio 2016 success, it was reported that Biles's net worth already was $2 million. After the four gold and a bronze medals, the prize money was sure racked up her wealth even more.
While the prize money from the Olympic Games is impressive as the performances of the athletes, you might be surprised to know the Olympics medals and prizes were not the sources of income for Biles before 2016. It all came from endorsement deals with big sport-related companies and former gymnastic success in various other national & international competitions.
Major Sources Were Brand Endorsement Deals Instead of Prize Money Before 2016 Olympics
Prior to the 2016 Olympics in Rio de Janeiro, The Ohio born, Columbus native had competed in numerous national level and international level competitions. Her first competition was a local one in 2011 at the American Classic in Houston, Texas. She placed third all-round.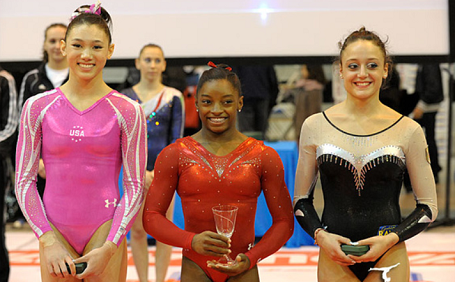 Biles was apparently born with a knack for gymnastics.
Source: Ginnastica Artistica Italiana
After a couple of more competitions, the then 15-year-old Biles secured a spot at the 2012 USA Gymnastics National Championships. Two more success and she got into the U.S. Junior National Team. Her international debut was in 2013 at the America Cup as a replacement for a gymnast due to injuries. She represented the United States and achieved gold in the 2013 City of Jesolo Trophy in Italy and another one in Germany. Then she became the seventh American and the first African-American to win the world all-around title.
In summary (before Olympics), she earned about $400,000 in prize money since 2013 and 11 gold medals in world championships in 2013, 2014 & 2015, as well as two silvers and two bronzes.
Then Came the Endorsements
The 4' 8" gymnast was featured in some 'Raising an Olympian' P&G commercials. In 2013, her net worth amounted to a mere $60,000. By 2015, she was worth about $300,000, accumulated only from her medals in several competitions. At the end of the 2016 Olympics, her net worth increased by a staggering 1000% — $2.1 million.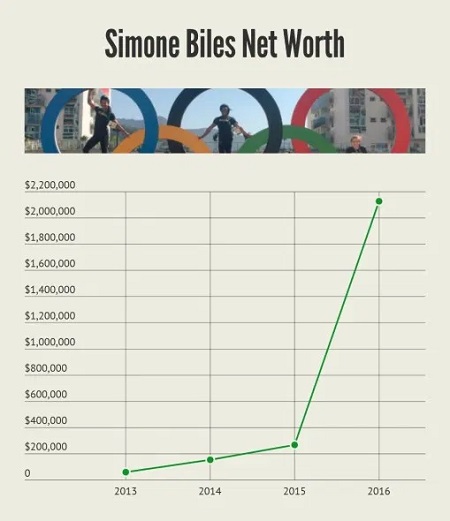 Biles's staggering net worth increase until 2016.
Source: MoneyNation
If you're thinking the Rio Olympics had something to do with it, you're wrong! While the five medals (4 Gold, 1 Bronze) accounted for only $100,000 of the $2.1 million, all of the other amounts came from her gigantic endorsement deals in late 2015 and 2016.
The exact number for her deals is not public, but she earned an estimated $4 million from endorsements. She signed with Tide, Kellogg's, Nike, Hershey's, Procter & Gamble, Octagon, GK Elite Sportswear, United Airlines and Core Power. Biles also owns her own line of gymnastics equipment by partnering with Spieth America and signing with Mattress Firm to be their foster homes supporting division. GK Elite distributes the products online.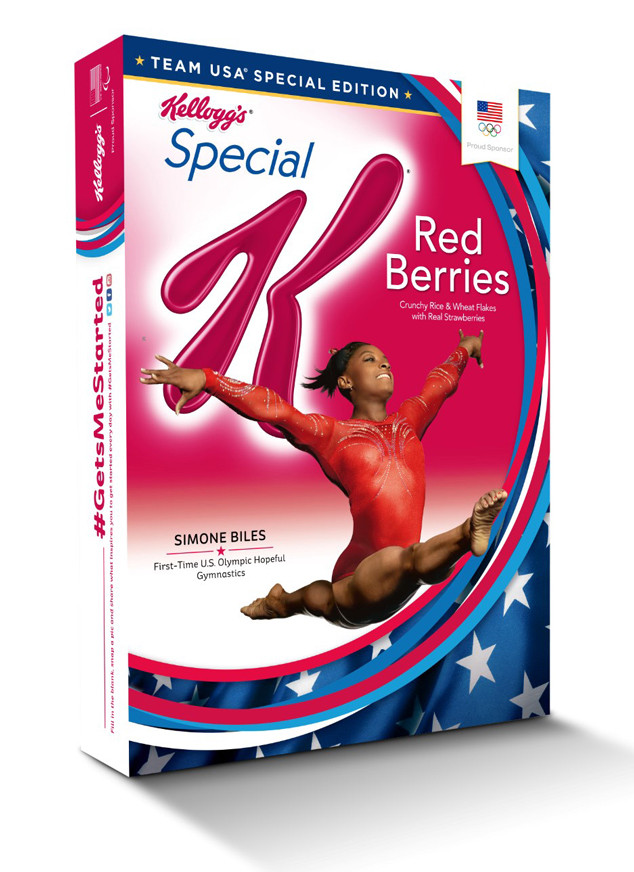 Deals just kept on coming in 2015 and 2016 for the 22-year-old.
Source: Kellogg's
In 2016, 'Beats by Dr. Dre' made her a brand ambassador, and in 2018, she collaborated with Caboodles for the launch of an active women's lifestyle collection.
Olympics Rush After 2016
Named the top marketing star at the 2016 Olympics by Forbes, Biles was heavily noticed only during that time because of her jaw-dropping performances. According to the reports, the US Olympic Committee rewards $25,000 for gold-winners, $15,000 for silver-winners and $10,000 for bronze-winners. It means she won $110,000 with four golds and one bronze. She became the first American to win the individual all-around gold and team gold at the same Olympics.
Watch: Simone Biles Performance at the Rio Olympics 2016
Biles took a break from the sport in 2017 due to a sabbatical after the Lawrence G. Nassar sexual abuse scandal, but she came back with a bang in the 2018 World Artistic Gymnastics Championships. She won four more golds, one silver and one bronze. With a payment of $4,896 (according to a 2017 BBC study) the women's all-around gymnastics champion takes, the addition was not as big as the ones she got with further brand endorsements.
Then, earlier this year in August, she won her sixth U.S. all-around title at the 2019 US Gymnastics Championships in Kansas City, making another record of the first woman to achieve that in more than half a century. According to the US Gymnastics, Schroth Lomady did that back in the 1940s and the '50s.
Watch: Simone Biles Shocks Spectators with the Double-Twisting, Double Somersault Dismount Landing
With success, she is again pitted to be the favorite to showcase her talent again in the Tokyo 2020 Summer Olympics next year.
How Tax Heavily Influenced Her Net Worth
The U.S. was one of the only countries that didn't provide government funding to its Olympic athletes since they didn't receive a cent at the 2016 Summer Games, Britain. In addition to that, the prize money they get after international competitions are considered foreign income, and then taxes are imposed. But back in 2016, the then-President Barack Obama abolished the victory-tax. She still had to pay the taxes of the amount Biles achieved through endorsements.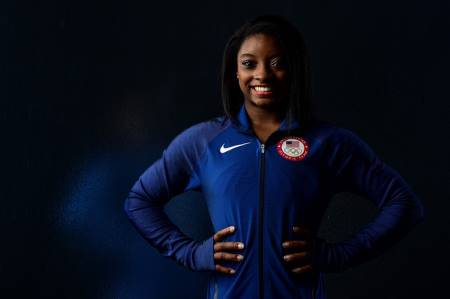 Tax is heavy on American Athletes too.
Source: Harry How, Getty Images North America
Before 2016, her tax rates were relatively low since, you know, her worth was low. But after 2015 deals, as soon as her income increased over $500,000, she was enclosed in the 39.6% U.S. tax bracket. Her Texas residency means her state-tax burden was decreased heavily, but still, the cumulative tax took a heavy toll on her net worth.
Before the cancellations, her total income topped $4 million. (Expenses not included.)
Little Additions From Awards
Biles is one of those whose awards list can be too treacherous to explain, but it means she did achieve everything that a normal person couldn't have dreamt of at such a young age. 'Team USA Female Olympic Athlete of the Year' in December 2015, 'Glamour Award for the Record Breaker', 'Laureus World Sportswoman 2017', one of 'BBC's 100 Women 2016', 'Best Female Athlete Award' at 2017 ESPY Award', '2017 Shorty Awards' and 'ESPN The Magazine's most dominant athlete of 2018' are only a few of her many honors over her relatively short career.
Winning the Laureus Sportswoman of the Year 2017 award at the Laureus Sport Awards in Monaco in 2017.
Source: EFE
The impression Biles is leaving is like one of the greats. Though her net worth is not as massive as Michael Phelps's $60 million, she still has a lot of time to reach that landmark. We are cheering her on for the 2020 Olympics.
Visit GlamourFame for more Entertainment news.
-->