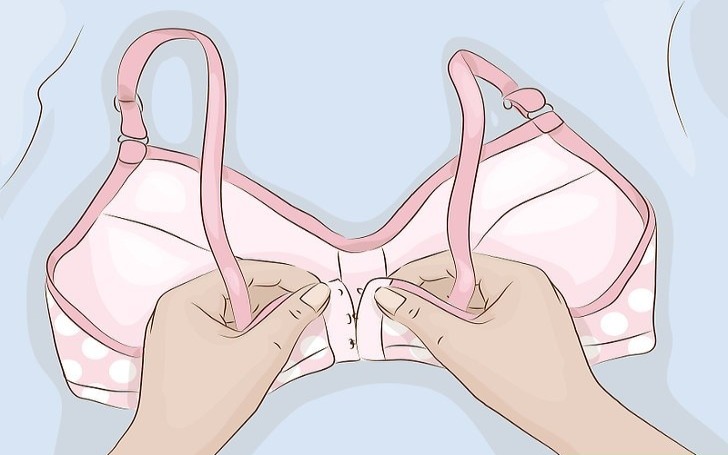 When you're going on a trip, or anywhere for traveling, one stressful thing you have to come across is surely packing. Ugh! Especially, when it comes to the part of folding and packing your undergarments.
And as a matter of fact, for ladies who share a Love-Hate relationship with undergarments, specifically Bras, the case is exceptionally complicated. And without packing the bras, the job of packing your luggage for the travels is stressfully incomplete.
But no worries girls, today we will share only five easy-peasy tricks to pack your bras safely that won't cause any creases on it or ruin its shapes nor take enormous spaces in your suitcase.
5. Stack Them Together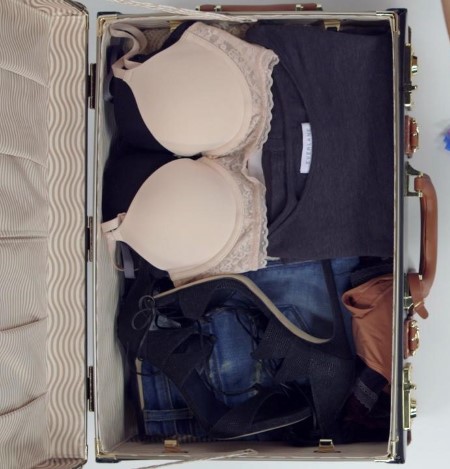 SOURCE: Travel + Leisure
Lay your bra flatly on the surface of the suitcase without twisting or stretching it. Similarly, lay the remaining bras on its top in the same way. Make sure the cups of the bra are nestled together on top and underneath together in the same manner.
This method helps the bras remain in its design and form.
4. Use Zip Lock Bag

SOURCE: Amazon UK
Using ziplock bag to store your bras is certainly another convenient trick. You can easily store your bras in a ziplock bag no matter its kind. This trick limits the chances of bras getting lost in the suitcase and will easily help you pick your bras easily.
Another benefit is that the hooks of the bras won't get attached to your clothes that can destroy it through the fabric.
You Might Also Like:10 Best Lipstick Shades That Suits Everyone
3. Use Your Luggage Container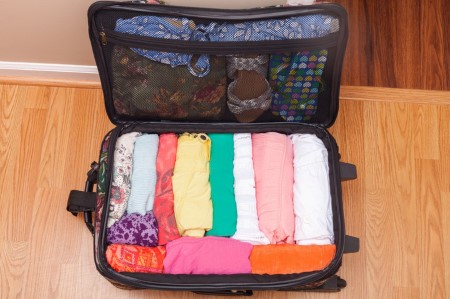 SOURCE: Huff Post
In case, when you're running late or can't find zip lock bags to store your bras, you can just use the top container of the luggage and lock the zipper tightly. This helps in organizing the bras and you will directly see where your bras are located every time you open and use your luggage.
Moreover, you don't even have to use a lot of effort to find your bras in the luggage.
2. Use Socks To Stuff Them In

SOURCE: Wiki How
Using socks might sound a little shocking and ridiculous but its also one of the easiest and safest tricks that will consume less space in your suitcase. But before you read this strategy, be extremely careful with this trick. That is because this method is only applicable to non-wire bras.
When you're packing your wire free bra or underwired bra, you can just simply roll and stuff those bras inside a sock to store in. And since you don't have to worry about the destruction of the shapes of bras, this trick will surely be pleasant for you.
Read Further:10 Best Drugstores Foundation to Help Your Skin Flawless
1. Use Transparent Plastic Box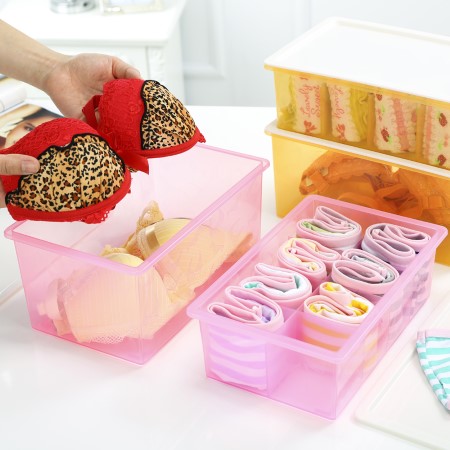 SOURCE: Ali Baba
Last but not least, you can use a plastic box to fold your bras and keep it safe and organized inside the box. This does not just keep the bra safe but prevents your bras from possibly getting infected from bacteria.
So next time you pack your bras, do consider to use a plastic box to pack inside your luggage.
-->