SNL Fires Comedian Shane Gillis Over Racism Controversy - 5 Fast Facts About The Man!
Published Tue Sep 17 2019 By Sea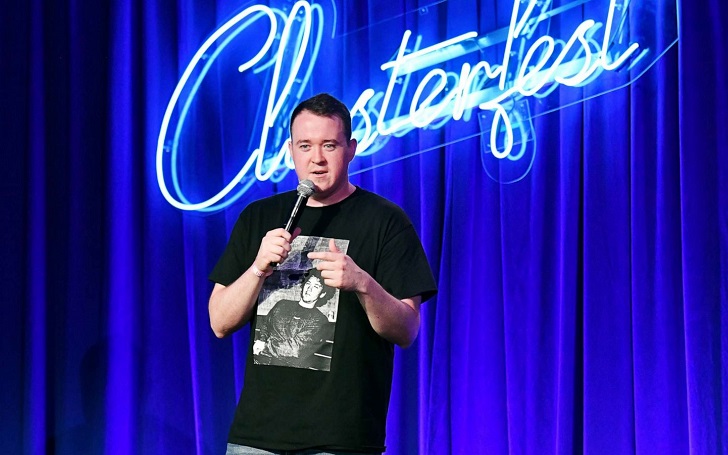 Being a comedian and spouting anything & everything on stage is surely a fuel for controversies. But it is also what the comedians use to promote their humor and make people laugh. There is still a fine line that these comedians need to stay behind. Shane Gillis, who was one of the three members to be recently added to the 'Saturday Night Live' cast prior to getting fired, overdid it numerous times in the past.
Gillis was hired on September 12, 2019, along with two others — Bowen Yang and Chloe Fineman. The announcement marked "The first Asian cast member [Yang] and the first openly racist cast member [Gillis]" making history, another comedian Aparna Nancherla noted. The choice for adding an Asian-American for the show probably was due to the pressure from critics about not being diverse in its cast. Yang is also the first openly gay Asian to be on the show.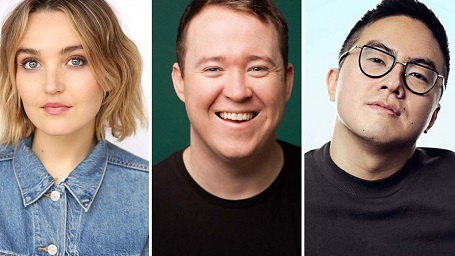 The new SNL cast members, minus the guy in the middle.
Source: Stephanie Nelson; Phil Provencio; Alex Schaefer
After a freelance editor, Seth Simons released several video clips on Twitter from Gillis' past, that contained multiple racial & homophobic slurs, SNL had no choice but to let him go.
5. Fired Only Days After He Was Hired Because of His Controversial Racism History
After Gillis was hired to be the new SNL performer for its 45th season, people were quick to notice his history of racist, sexist and homophobic remarks as Simons did. YouTube & Twitter was introduced with the videos taken of him talking for his podcast last year [September 26, 2018]. It showed how he used racial slurs to indicate the Chinese people, that Yang's parents are a group of.
On the announcement of an NBC spokesperson, on behalf of SNL creator Lorne Michaels, it was stated that the SNL personnel were not aware of such a history and just selected him for his comedic knack. As soon as they learned of it, they mutually agreed to part ways on Monday.
"After talking with Shane Gillis, we have decided that he will not be joining SNL. We want SNL to have a variety of voices and points of view within the show, and we hired Shane on the strength of his talent as a comedian and his impressive audition for SNL. We were not aware of his prior remarks that have surfaced over the past few days. The language he used is offensive, hurtful, and unacceptable. We are sorry that we did not see these clips earlier, and that our vetting process was not up to our standard."
This makes his SNL career of just four days without ever getting up on the SNL stage.
4. The Firing Was Predicted Beforehand, but No Hard Feelings from Him
On account of the history of the 31-year-old, people were calling for his head (to be removed from the show, that is). Nancherla made her remark to a question from an audience member on a panel of comedians at the New American Festival in Manhattan. That was the last thing we heard about Gilli before immediately being fired afterward.
His history was not at all a secret at all (it was surprising how SNL failed to find it out). Soon after Simons released the clips, he dug up more on him and discussed an audio recording from May 2019 on Vice, where he did the same against the Democratic presidential contender, Andrew Yang (though he didn't want SNL to fire him). 'Good Good Comedy Theater' sources in Philadelphia told Vulture they stopped working with him last year because of his history. Jaboukie Young-White had no suspicion that Gillis' history would be discovered by SNL. And Nancherla predicted he was not going to last long. There even was a petition on Change.org for an attempt to fire him.
Of course, Gillis responded to his parting from the SNL cast immediately, with a statement on Twitter. It suggests he is not underestimating his own comedic abilities but is respect the decision they made regarding him.
Aside from Andrew Yang and himself, he was defended by the likes of Rob Schneider with a post on Twitter. Philly-based comedian, Jesse Draham agreed on the same thing.
3. Began 'Matt and Shane's Secret Podcast' with Matt McCusker in 2016
The video that Simons released was from his own podcast, 'Matt and Shane's Secret Podcast', that he began with associate Matt McCusker in 2016.
The first episode, 'Inaugural Business', was released on November 16, 2016, and the most recent episode, 'Ephemerality' was their 147th, on September 8, 2019.
Watch: The Hierarchy of Stand-up Comedy
As the words Gillis said on the podcast made waves and caused him to be fired, Philadelphia's comedy scene is suffering a visceral debate on what is pushing boundaries and what is offensive. The local comedians are caught in a dispute over the issues. Four Philly comedians discussed with WHYY that this moment is the most divided the community had been in recent years.
2. A Career in Comedy since Starting in 2012
Gillis is a Pennsylvania native, graduating the Trinity High School in 2006. He was on the football team as an offensive tackle. That was all before his comedy career; he was even recruited to play at United States Military Academy, but he left even before completing basic training.
It was 2012 that he began performing comedy in his home state. He later relocated to Philadelphia to push his interest forward. That is where he thrived... Until he got fired. He worked in Good Good Comedy Theater where he developed a stand-up format 'Digital Graffiti' with McCusker. When his past came into the highlight, they cut ties with him.
Gillis claims to have been named Philly's Funniest Comedian at the Helium Comedy Club. In 2017, he frequently appeared on 'The Bonfire' with Dan Soder and Big Jay Oakerson. Then he had his own weekly show called 'A Fair One' with Tommy Pope. Earlier this year, he was called an 'Up Next' comedian at Comedy Central's Clusterfest. He was also the 'New Face' at the Just for Laughs comedy festival of Montreal.
Everything is going downhill after the current incident, and it is unknown where he will work anywhere aside from his podcast.
1. Multiple Credits in the Film Industry Except Acting
Short movies 'Bad Deal' & 'City Federal', along with the 2014 movie, 'Death to the World', gave Gillis plenty of credits in the movie business. The first short movie, about drug deal, was released earlier this year, and he was the writer, producer, editor, director and music department member for it.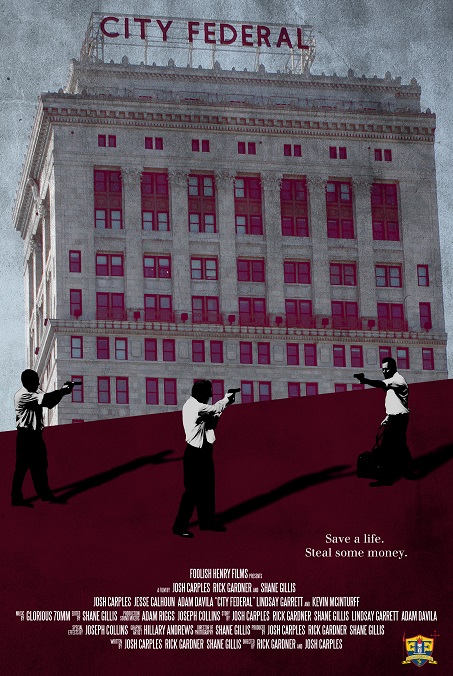 Gillis already has entered into the movie business.
Source: Foolish Henry Films
'City Federal' was a 15 minute 2015 thriller movie, of which he was the co-writer along with being a part of production, editing, cinematography and sound departments.
Meanwhile, 'Death to the World' is a horror/thriller movie directed, co-written, produced, edited by Gillis while also being the director of photography, makeup and music composer.
-->