SNL' Star Michael Che Says He's 'Just Mad' After His Grandma Died from Coronavirus
Published Tue Apr 07 2020 By Eden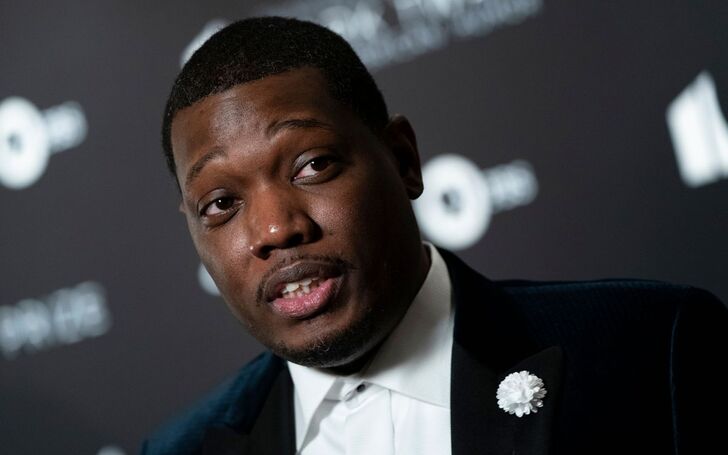 Michael Che says, 'I'm just mad,' after his grandmother passed away due to coronavirus.
Saturday Night Live star Michael Che is mourning the loss of his grandmother after she lost her battle against coronavirus.
The 36-year old TV personality took to Instagram on Monday to reveal the tragic news of his grandmother's death following COVID-19 complications.
Michael wrote,
Hi. I'm Michael Che, from TV. Last night my grandmother passed away from the coronavirus. I'm doing ok, considering. I'm obviously very hurt and angry that she had to go through all that pain alone.
Che added, "But I'm also happy that she's not in pain anymore. And I also feel guilty for feeling happy. Basically the whole gamut of complex feelings everybody else has losing someone very close and special. I'm not unique. But it's still scary."
Also Read: 'The Virginian' Star James Drury Dies at 85
Michael Che then expressed his frustrations towards this fatal viral illness. "I don't know if I'll lose someone else to this virus. I don't even know if I'll be lost to this virus. Who f—— know? I shouldn't curse. I'm just frustrated, cause there's so much we still don't know about it. I need a better story. I'm just not willing to accept that right now. F— THAT. I need a better story. I know, I shouldn't curse, but I'm grieving."
Watch: Can immunity boosting supplements protect you from COVID-19 novel coronavirus?
The SNL star also talked about the importance of healthy diet and lifestyle to improve the body's immunity.
Watch what you're eating at this time. Make sure you're getting your vitamins, and water, and probiotics, and dark leafy grans, and all that other good stuff I never thought twice about until the last couple weeks so you can boost your immune system, and help you fight this awful virus in the unfortunate event you get it.
Che concluded by reassuring his followers no matter how much it hurts to lose someone they love; they will all make through this together.
The coronavirus outbreak was declared a pandemic in March, and it has so far taken over 74,000 lives worldwide.
Visit Glamour Fame for more interesting news of your favorite celebs.
-->