Sos Petrosyan Pulled Off The Most UNIQUE Card Magic Tricks On America's Got Talent 2019
Published Wed Jun 19 2019 By Travis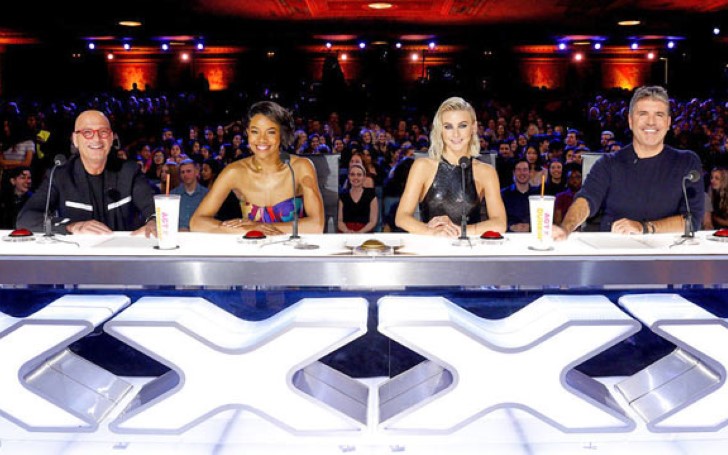 Sos Petrosyan took to stage yesterday for the audition of America's Got Talent, where he proclaimed that he is doing "kind of magic". Everyone was confused and Simon Cowell even complained, "it's either magic or it's not magic".
Sos' act was a card magic trick but before he got around to it, the 22-year-old magician said, he is the son of Sos and Victoria Petrosyan, the season 11 alums who made it all the way to the live rounds. Sos and Victoria's act was a 'quick change act' which took them to the quarterfinals and when Sos said he is their son, Howie excitedly said, he loved their act. The only question that remained was, can the son live up the parents' success.
Watch: Sos Petrosyan's mindblowing card act
Before the magic act began, the customary video that is shown of the contestant had him talking about his inspiration David Copperfield and his parents and this is what he had to say, "For me, my idol has always been my parents, it's time for me to step out of my parents' shadow. I really hope to go even further than they did. I know that my whole life can depend on this moment and I really hope that I will make Mom and Dad proud."
The act was simple, he repeatedly made the white card appear and disappear at his own will, which was mind-blowing but then he squished the cards in between his palms to turn them into little cards. The whole trick was designed to be fast paced so as to not reveal any flaws. We have seen many card tricks over the years, to be frank, better than this, but his pace and his presence on the stage, which is clearly influenced by his parents, made him seem so unique.
The 3-minute act went by in a flash and the judges were blown away by his presentation. All the four judges, Simon, Howie, Gabrielle, and Julianne were wide-eyed and blown away by the performance. As they sat down, Gabrielle said "Wow! Wow! Wow! It was like nothing we've seen yet this season." The big card small card, red card white card was unique which was the same sentiment echoed by Howie.
The trick was an illusion and there is no such thing as magic but still, Simon proclaimed his work, "is magic", correcting Sos' earlier statement that he does "kind of magic". While the trick was going on Julianne called the small cards, "little baby cards", and finally in the end, she called the act a, "full-blown spectacle".
His parents appeared on the show in season 11, where they did the 'change act' which was very popular but not popular enough to send them to the semis. Their son, as it turns out, not only has the talent but has the potential to reach beyond the position Sos and Victoria Petrosyan reached 3 years ago.
Watch: Sos and Victoria Petrosyan during their audition in 2016
Sos Petrosyan has a great magic act and his potential was on full display during the audition. The judges seem to agree, with their standing ovation and all four yeses, we just hope we get to see more of Sos before the end of this season of America's Got Talent.
You can catch up on Sos and other incredible acts on the 14th season of America's Got Talent which airs on NBC.
-->