Soulja Boy is Expecting First Child With his Partner
Published Wed Apr 27 2022 By sujan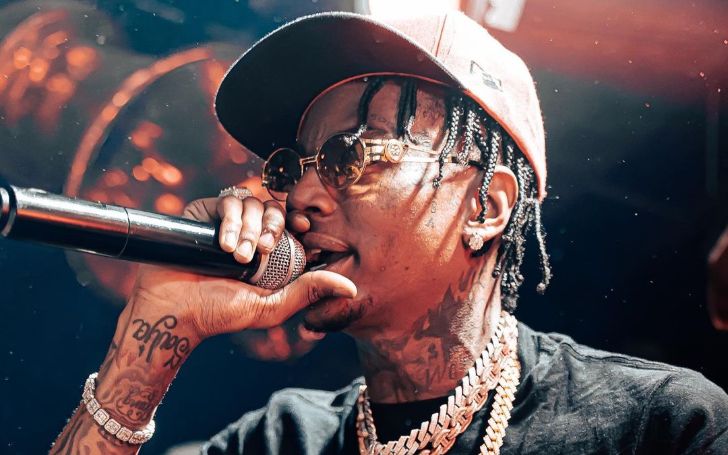 Know who Soulja Boy is? And details regarding her love life and his expected first kid with his soulmate are here; go through the end to know more about Soulja Boy.
DeAndre Cortez Way, professionally known as Soulja Boy, was born in Chicago, Illinois, on July 28, 1990. At six, Soulja Boy and his family relocated to Atlanta. Soulja Boy's first big break in music was made possible thanks to the internet, as he has uploaded his album on the website. In November 2005, Soulja released a song on the SoundClick website that received much attention. To pursue his passion for music, he created YouTube and Myspace profiles for himself.
Soulja Boy is an American-based rapper and producer. He has several songs, mixtapes, and albums to his name. After moving to Mississippi with his father as a child, Soulja Boy's career in music began when he was given access to his father's recording studio. The aspiring musician made all of the necessary contacts to pursue music professionally. He returned to Atlanta in 2004 after creating his record company, Stacks on Deck Entertainment, and successfully marketing his songs online.
He then began performing live again. 'Crank That (Soulja Boy),' his first song, reached the top of the Billboard Hot 100 in the United States in September 2007. For seven non-consecutive weeks, the song remained at the top of the charts in the United States. He has released twenty-five albums as of March 2022. The Recording Industry Association of America awarded him a platinum disc for his first album.
Soulja Boy is Expecting First Child With His Partner
Soulja Boy, a well-known rapper, is expecting his first child, a son, with hairdresser Jackilyn Martinez of Los Angeles. After organizing a gender reveal party for their friends and family, Soulja Boy and his girlfriend Jackie disclosed that they expected a boy. Including the baby's mother, the rapper filmed and uploaded a video to his Instagram account showing the announcement of the baby's gender.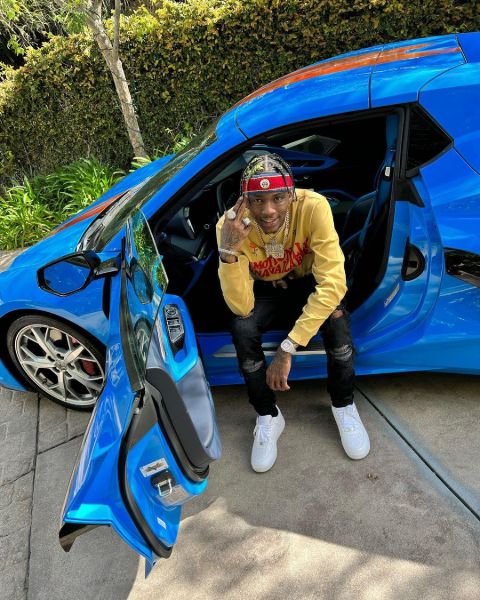 Image: Soulja Boy believing he has received more blessings
Source: Instagram @souljaboy
Also, "It's A Boy" was added in the caption. When the blue color spread, it was clear that Soulja would be a dad to a boy. He ecstatically said, "I'm delighted!" As soon as the baby's gender was made public, Soulja Boy started hugging and kissing the baby's mother. The color blue was seen everywhere. And he was overjoyed, as seen by the way he couldn't stop grinning.
You May Also Like to Know: Is Elsie Fisher Dating? Learn Her Relationship History Here!
Seeing him in the video he posted, he seemed to be the happiest guy on the planet and unable to let go of her. This guy was bouncing about and embracing his spouse throughout the video. He cannot express his joy verbally, but it is evident in the video he posted on Instagram that he is overjoyed.
Who Is The Mother of Soulja Boy's Expected Baby Boy?
Although the news of Soulja Boy becoming a father has been announced to many, the baby's mother didn't get a mention in this video or any of the comments underneath, despite being featured in the clip. There are occasions when doing a little research may pay off. We now know who the baby's mother is and the baby's gender. 'Jackie,' a well-known celebrity hairdresser, is currently in a relationship with Soulja Boy.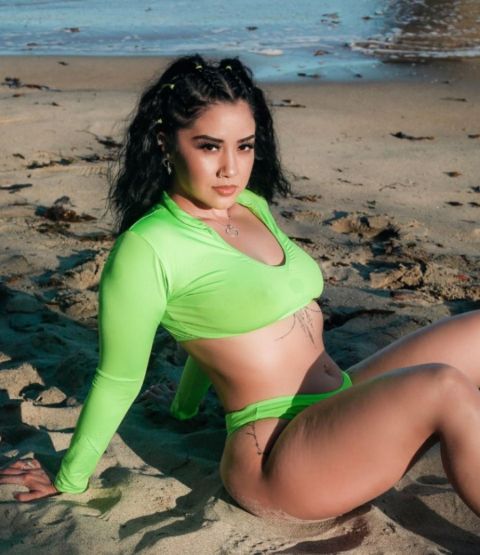 Image: Jackie having a photoshoot on a beach
Source: Instagram @itsmejuiccy
In addition, she has a license in the field of cosmetology. She has only posted a picture of hers on her Instagram account, flaunting her fabulous figure. Neither Soulja nor Jackie has ever posted a picture of one another on their social media handles, so much information regarding them is still yet to be discovered.
Don't miss: Are Caylee Cowan & Casey Affleck Still in Relationship? All Details Here!
For more news and information related to your favorite celebrity, stay connected to Glamour Fame.
-->