A 'South Park' Joke from the Latest Episode Showed a Phone Number That Resulted in Flood of Misdialed Calls
Published Sun Dec 08 2019 By Sea
A Fairplay, Colorado, resident got a flurry of calls after their number was displayed as part of a prank on the latest episode of 'South Park'.
While 'South Park' is known to offend people as creators, Trey Parker and Matt Stone, broadcast on the show, things got out a little more weird for one particular individual in Colorado.
While millions of 'South Park' fans have had a giggle out of their latest gag, this person had to deal with hundreds of calls coming their way, just to be checked what they heard on the show was true or not.
Spoiler Alert!!! On the ninth or second-last episode of 'South Park' Season 23, a number (intended to be fake) flashed onscreen as part of a joke. During 'Basic Cable', the number was displayed as part of a commercial that encouraged streaming services to contact Parker for purchasing the rights to 'The Scott Malkinson Show' and other faux shows featured within the latest season.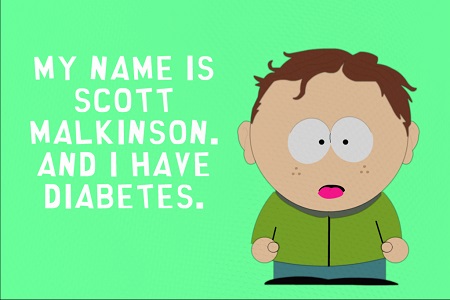 Scott Malkinson is one of many characters on 'South Park' that gets ripped on.
Source: South Park Studios
A Fairplay, Colorado, number showed up on the screen, and when called, a recording actually plays of Parker offering up the rights to these so-called multiple 'shows'. Fans posted the number on social media while the show was airing and called it to confirm and share what they heard on the show.
However, all the calls reached to the unnamed (initials M.O.) person's work phone. The individual later took to Facebook to share the news and also posted the actual number to call for the recording they heard on the show. The person also hadn't seen the episode and, knowing 'Baby Yoda' featured on the show, was encouraged to see it. South Park's official Twitter account later shared the post. Surprisingly, it was the person's birthday on the air date as well.
It's not the worst thing that's happened for South Park, but it's certainly one of the funniest during the show's 23-year long history.
Stay tuned and connected to GlamourFame for more Entertainment content.
-->