Spider-Man: Far From Home Star Tom Holland Is Ready For A LGBTQ Superhero
Published Wed Jul 03 2019 By Travis
Tom Holland says Marvel is ready for a LGBTQ superhero.
We live in a world now where inclusivity is the key; there are so many different factions of people residing in a small area that it is imperative for Hollywood or the music industry to embrace and adequately represent all the factions within society.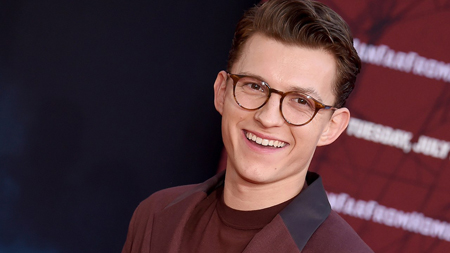 The more you show a person different than you on screen, the better the chances are that it brings normality in acceptance of people different than you. Marvel now has the biggest microphone in Hollywood; they are the studio with the collection of world-beating characters in the industry. With over $21 billion grossed at the box office, Marvel has the most eyeballs on it in this modern social media influenced word.
With that amount of attention, comes a certain level of responsibility for the studio, responsibility to better represent the people in the community. Marvel has done a little to push the envelope further by releasing their first solo black superhero movie, Black Panther, and their first solo female-led superhero movie, Captain Marvel, both of which made over $1 billion at the box office. Brie Larson even stated that she wants lesbian romance for Captain Marvel. But there seems to be one glaring hole for Marvel when it comes to superheroes; there isn't a single LGBTQ+ superhero in its roster.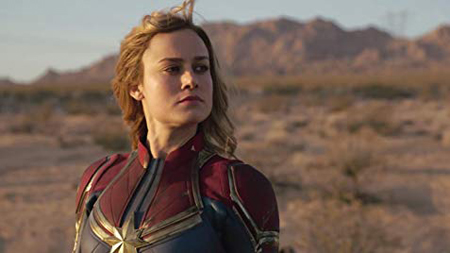 That is Tom Holland was saying when asked about the LGBTQ+ representation in superhero franchises. 'Peter Parker' will not come out as gay people, rest assured, no need to worry, they are setting him up with 'MJ'. But he said he would have no qualms whatsoever if his character came out as gay and he also echoed the sentiment that Marvel needs to be more inclusive towards the LGBTQ+ community.
When Tom Holland got the question, if he would be ok with Peter Parker/Spider-Man coming out as gay, he said;
Yeah, of course, I can't talk about the future of the character because honestly I don't know and it's out of my hands. But I do know a lot about the future of Marvel, and they are going to be representing lots of different people in the next few years. The world isn't as simple as a straight white guy. It doesn't end there, and these films need to represent more than one type of person.
We have heard reports that Marvel is currently working on Shang-Chi, a Chinese superhero as well as The Eternals where Kumail Nanjiani is scheduled to appear as a superhero alongside Angelina Jolie and Richard Madden. These are just rumors at this point, but we may have confirmations when Marvel heads to Hall H at this year's comic-con.
This admission by Tom Holland is not something new for Marvel as Kevin Feige has repeatedly talked about bringing in more diversity as Marvel maps its path beyond Phase 4. He said, "We haven't been shy about saying that that's coming and that there's much more prominent LGBT heroes in the future. [It's] coming soon."
Marvel just recently introduced the first gay character in its cinematic history when co-director Joe Russo appeared in a group run by Captain America at the start of Endgame. Joe Russo's character was talking about his first date with a man after the snap, and this was the first gay moment in Marvel cinematic history.
About the appearance Joe Russo said;
Representation is really important. It was important to us as we did four of these films, we wanted a gay character somewhere in them. We felt it was important that one of us play him, to ensure the integrity and show it is so important to the filmmakers that one of us is representing that. It is a perfect time because one of the things that are compelling about the Marvel Universe moving forward is its focus on diversity.
Though the appearance was the first time a gay character appeared on the Marvel cinematic screen, it met with some criticism. The event in the movie was inconsequential, and some people asked if Marvel was being inclusive or just pandering to the audience. Feige talked about the controversy of Endgame;
That was never meant to be our first focused character. That was just meant to be a matter of fact and a matter of life and a matter of truth. … It was never meant to be looked at as our first hero. I guess it's the first reference, so it does, of course, get a lot of attention.
The world is changing every day, there is no doubt about that, people who can adapt and change with the environment are the ones that survive, that is Darwin 101. People who invite change are better for it and change is here people, it is happening. Inclusivity is the way to prosperity and happiness, and like Tony Stark said, "Everything is going to work out exactly the way it's supposed to."
A gay superhero hasn't happened yet, but Kevin Feige has assured us that it is happening, so be ready people, whether you like it or not, the first LGBTQ+ superhero is happening.
-->