Stacey Dash Arrested for Domestic Violence Incident Against Husband
Published Tue Oct 01 2019 By Sea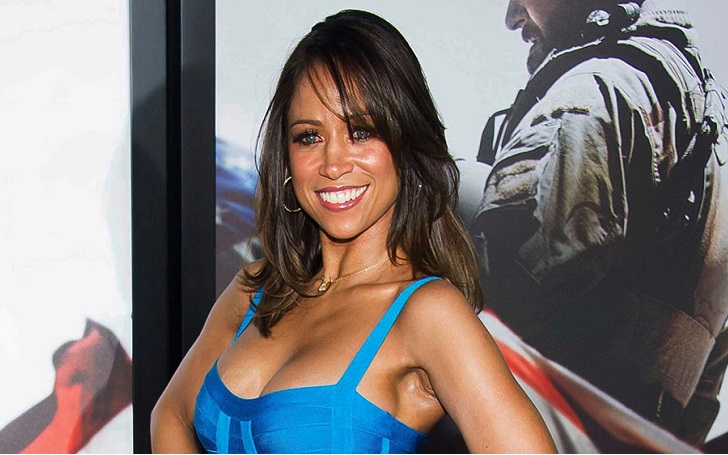 'Clueless' actress Stacey Dash called the Florida police but was the one to get arrested for an alleged domestic violence incident.
On Sunday evening, September 29, Florida police responded to a 911 call and arrested Stacey Dash from her home, after reportedly getting into a physical squabble with her husband, Jeffrey Marty, TMZ reports.
According to the arrest report of the Pasco County Sheriff's Office, they were called to a home at around 7:45 to respond to the domestic dispute between the couple. Stacey got into a verbal argument with Jeffrey and followed up with a push & slap on the victim that led to several red scratch marks on his left arm.
Stacey Dash in a booking photo taken Sunday night.
Source: Pasco Sheriff's Office
That was the case for arresting Stacey and not Jeffrey since they didn't find marks on him immediately, a source close to her stated. She was taken to custody and held on a $500 bail.
What's unorthodox about this arrest was that, Stacey was the one telling the 911 operator she was attacked and assaulted by Jeffrey. TMZ even has the audio recording during the call and a video of the moment of her arrest.
"We were all arguing. I asked his daughter to get out of my face, 'cause she was in my face. He put me into a chokehold," she could be heard saying in the recording.
The source, her manager, Sean P. Jackson, claimed that she was acting in self-defense from an impending assault from Jeffrey. According to her own claims, she has marks around her neck from the chokehold, which could also be heard in the recording.
"Stacey actually called the police because she was attacked by her husband. He choked her, and she was defending herself." Sean stated. "When the police arrived, they couldn't see any physical marks on her, but they did see them on him."
There has not been any response from Jeffrey or his associates at the moment, and no developments have been made yet. But a statement was released addressing the arrest to be purely a formality, and that no reports that identify themselves as officials are entirely true.
"No charges were pressed by her husband, however, Deputies arrested Ms. Dash peacefully, as a formality. Ms. Dash's husband appeared in court today, September 30th, on her behalf and Ms. Dash was released from the Land O' Lakes detention facility. No further legal action is pending. The marital dispute, while personal and unfortunate, has since been blown out of proportion. An earlier report on TMZ.com said her manager told TMZ that she was attacked by her husband — both the sources relationship to Ms. Dash and the events of the evening were misrepresented. Ms. Dash is a domestic abuse survivor from a previous relationship and has championed for other abuse victims to speak up. The untruthfulness being reported saddens Ms. Dash and her family — no further comments will be made and we ask that Ms. Dash and her family's privacy will be respected."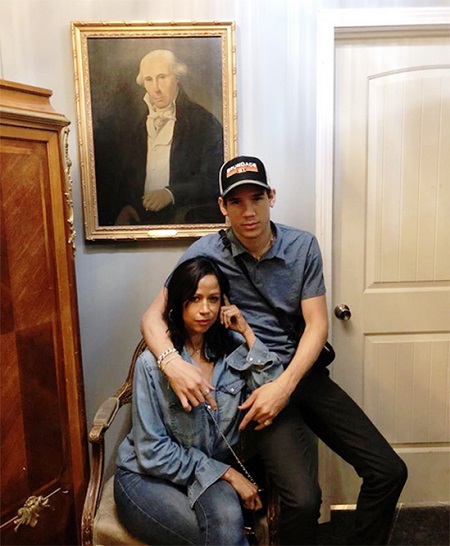 The pair are married for a year.
Source: Pinterest
The 52-year-old actress was previously a political correspondent and a fox news contributor but withdrew her race for California's 44th congressional district. Shortly after, they tied the knot with a secret ceremony on April 6, 2018. It was only 10 days after meeting each other. Jeffrey is the father to three kids from his ex-wife, and it is Stacey's fourth marriage.
Stay tuned and connected with GlamourFame for more Entertainment News.
-->