Survivor Star, Rudy Boesch, Died at Age 91 Following Alzheimer's Disease Complications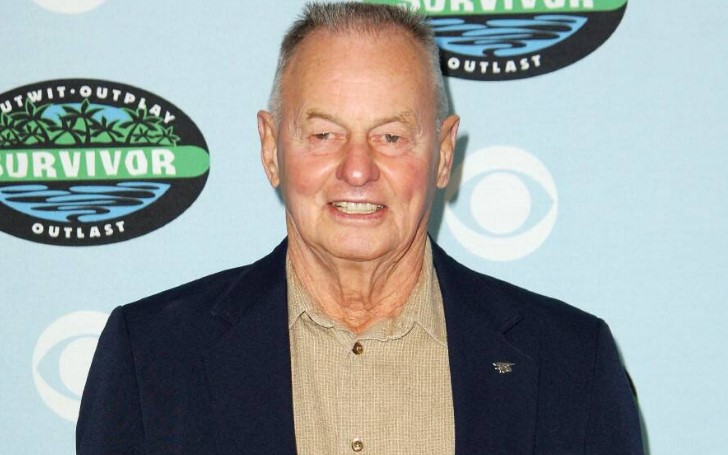 Rudy Boesch died at the age of 91 following Alzheimer's disease complications.
It's sad news for all the 'Survivor' series fans, one of the original contestants of the show, Rudy Boesch, died at the age of 91 following Alzheimer's disease complications.
Rudy, who was the former Navy Seal starred on the popular show which aired first in the year 2000. Rudy finished in third place but remained one of the most loved contestants of the show.
Back in 2000, he was already 72, the oldest contestant of the show, but his charisma and immune power surprised many of us. While many would just give up on life, the Survivor alum fought for his glory and became the oldest contestant to participate on the show to date.
The star returned in the show again in 2004, while he was 75 at the time, for an All-Stars edition of the show, Survivor. His demise has left everyone devastated, including his Survivor ally and the season winner, Richard Hatch.
Hatch took to his social media to give to his longtime friend. Taking to his Twitter, he wrote, "While your time here passed, you will remain loved and iconic, dear friend."
Even Jeff Probst, who hosted the show, took to his social media and wrote, "The Survivor family has lost a legend. Rudy Boesch passed at the age of 91."
He added, "He played in the first season of Survivor at the age of 72. He is one of the iconic and adored players of all time. And he served our country as a 45-year Navy Seal. Rudy is a true American Hero."
Glamourfame.com team would also like to extend our deepest condolences to Rudy's family and hope they will pass the grieving time soon.
To know more about your favorite celebrities' lifestyle, stay tuned to us, and don't forget to sign up for the newsletter.
-->