T. D. Jakes' Son, Jermaine Jakes: A Rising Star in His Own Right!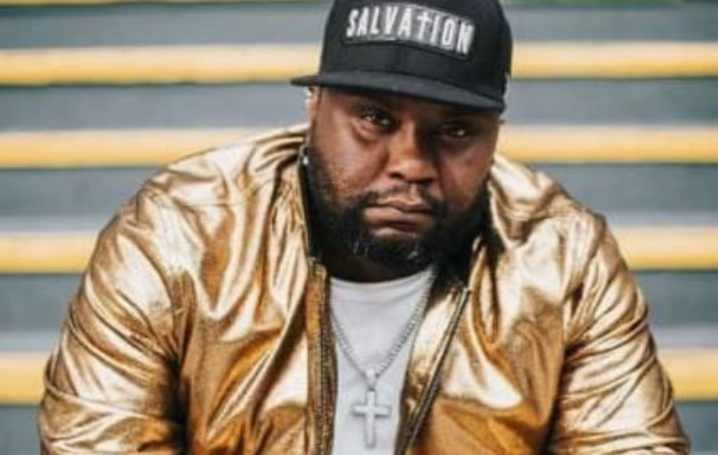 Jermaine Jakes, the second son of the renowned American bishop T.D. Jakes has garnered attention for various reasons, including instances of indecent exposure that have fueled rumors and speculation about his life. Bishop T.D. Jakes is celebrated as one of the most influential and captivating pastors in the United States, commanding a global following with his charisma and profound wisdom.
However, while his public life is well-documented, his private life and family, particularly his children, remain relatively unknown to many. In this biography, we delve into the life and journey of Jermaine Jakes, shedding light on his experiences and endeavors.
Is TD Jakes's Son Married? Know About Jermaine Jakes's Girlfriend and Wife
Despite being the offspring of prominent celebrities, Jermaine has maintained a notably low-profile existence. Surprisingly, there is little to no information available regarding his marital status or romantic relationships.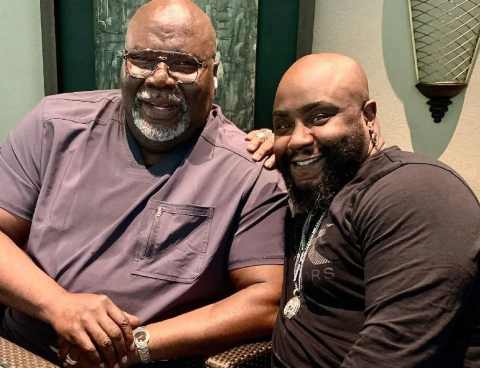 Jermaine currently resides in Texas, and at 41 years of age, one might assume he is married. However, there is a lack of concrete evidence or public statements confirming his marital status. Consequently, it is reasonable to assume that he is not married at this point.
Additionally, there are no reports or indications of any romantic relationships or girlfriends in Jermaine's life. It appears that he is not currently dating anyone.
Wonderful Love of Parents
Bishop T.D. Jakes and his partner, Serita Jakes, welcomed their children into the world before formalizing their marriage, with Jermaine being one of those born prior to their wedding.
Their first child, Jamar Jakes, was born in 1979, and Jermaine followed in 1980. The bishop and his wife eventually tied the knot in 1981, a year after Jermaine's birth.
During the early years when Jermaine and his older brother entered the world, their father was still in the process of discovering his path in life. It was only later that his church began to flourish, and he started to broaden his horizons.
While their journey has had its share of challenges, Bishop T.D. Jakes and Serita Jakes' marriage has endured for over four decades and continues to stand strong.
Relationship With Siblings
Jermaine Jakes is not the only child of Bishop T.D. Jakes and his wife Serita. He grew up with four siblings: Jamar, Cora, Sarah, and Thomas.
Jamar Jakes, born on January 4, 1979, is the eldest among them. He's actively involved in The Porter's House and TDJ Enterprises, holding roles as a manager and business engineer/developer.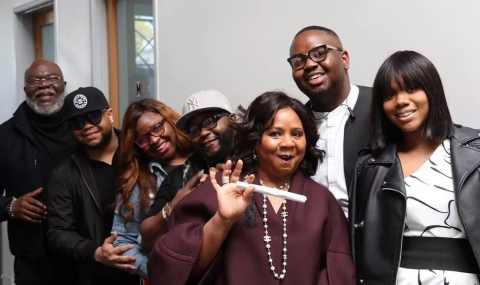 Cora Jakes, Jermaine's immediate younger sister, was born on July 19, 1987. She serves as a preacher and associate pastor in the family church, and she is married with two children.
Sarah Jakes, born on July 17, 1988, is the youngest daughter and one of the most well-known among the Jakes siblings. She is a best-selling author, motivational speaker, media personality, and successful businesswoman.
The youngest child in the Jakes family is Thomas Jakes, born on August 14, 1994, and named after the bishop himself. Thomas is a media personality and music producer.
T.D. Jakes is Jermaine Jakes's Biological Father
Bishop T.D. Jakes is indeed the biological father of Jermaine Jakes. Bishop T.D. Jakes holds the position of presiding bishop at The Potter's House, and he is renowned for his roles as an author and filmmaker. Their relationship is characterized by a strong bond and camaraderie.
They frequently embark on enjoyable vacations together, exploring new destinations and creating lasting memories. Jermaine openly acknowledges his father as his primary source of inspiration and a significant influence in his life.
Get To Know Jermaine Jakes's Mother and Father
Serita Jakes is a respected American author, speaker, and minister who, alongside her husband, Bishop T.D. Jakes plays a significant role in the ministry of The Potter's House. She is known for her inspirational messages, empowering women's conferences, and her contributions to various humanitarian efforts.
On the other hand, the father, Bishop T.D. Jakes is a prominent American pastor, author, and filmmaker, celebrated for his dynamic and inspirational preaching style.
He serves as the presiding bishop of The Potter's House, a mega-church in Dallas, Texas, and has authored numerous best-selling books. Jakes is an influential spiritual leader with a global following.
Why Jermaine Jakes Was Arrested in 2009?
On January 3, 2009, Jermaine Jakes faced accusations of indecent exposure when he allegedly exposed himself to an undercover Dallas police vice detective at Kiest Park. He was detained but later released, with his attorney Faith Johnson stating they were investigating the allegations.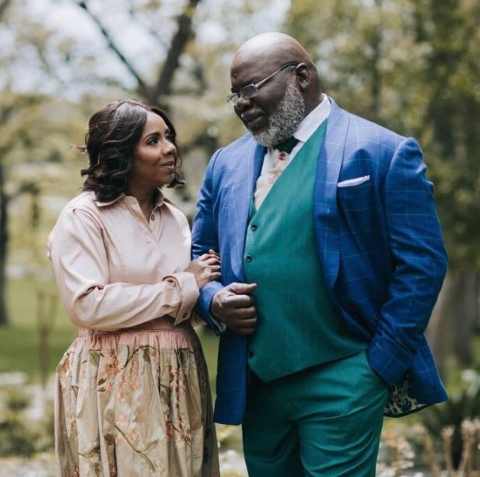 The charge was a Class B misdemeanor, potentially leading to six months in jail and a $2,000 fine. T.D. Jake, Jermaine's father, expressed his disappointment in the situation.
Jermaine acknowledged imperfections and emphasized the importance of love and understanding in such moments, highlighting that they don't claim to be infallible in their family's teachings.
Take A Look at Jermaine Jakes's Career
Following his arrest, Jermaine has consciously kept a low profile and avoided any major or controversial headlines. It appears that he is dedicated to his role as a Data Entry Specialist at The Potter's House.
Jermaine's prominence is largely attributed to his parents, Bishop T.D. Jakes and Serita. He currently contributes to T.D. Jakes' Ministries in his capacity as a Data Entry Specialist.
Must See: Jeanne Bonnaire-Hurt: Get to Know Daughter of Hollywood Star William Hurt
Active on Instagram and Twitter
Jermaine Jakes maintains an active presence on social media platforms. He has an Instagram account with 4k followers, although his previous account is no longer accessible.
Additionally, he can be found on Twitter under the username "@JermaineJakes," where he has amassed 5.5k followers.
Jakes made his social media debut on Twitter in June 2011 with the tweet "N a very interesting mood … think it's time fa change …" He continues to share updates and posts regularly on his social media accounts.
Height and Weight
Jermaine Jakes has an average height of 5 feet 4 inches and a body weight of 70 kg. His chest size is 32 inches. He is known for his tiny black hair, black eyes, and dark complexion.
However, specific details about his waist size, biceps size, dress size, shoe size, and other measurements are not publicly available.
How Old is Jermaine Jakes?
Jermaine Jakes was born on January 4, 1980, making him 43 years old, with his astrological sign being Capricorn. He holds the position of the second child in the family of the renowned American clergyman, Bishop Thomas Dexter Jakes, widely recognized as TD Jakes and Serita Jakes.
Jermaine spent his formative years in Dallas, Texas, and completed his early education at an elementary school. He then continued his studies at the Yvonne A. Ewell Townview Magnet Center High School from 1996 to 1999.
See Glamour Fame For More
-->