Tanya Burr Weight Loss - The Full Story!
Published Thu Oct 24 2019 By Sea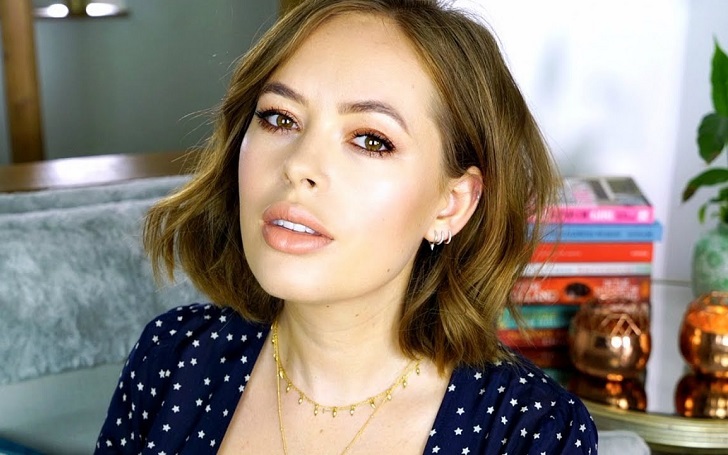 YouTube vlogger and Instagram sensation Tanya Burr is looking more incredible by the day. And she won't stop posting bikini pictures up on Instagram. Her recent posts on her page are absolutely full of it. While many are appreciating her feat after years of attempts, not everyone has been too welcoming of her looks either.
The 30-year-old usually posts beauty and fashion videos on YouTube (as part of being a model as well), but there are numerous occasions that she vlogs about food. And the junk food she eats that often would make you question how she could have been successful on the journey.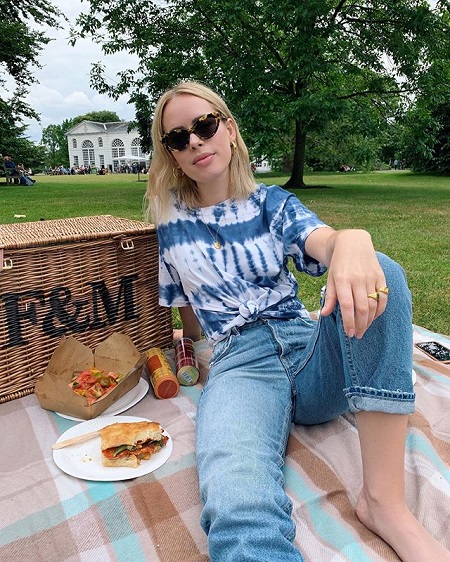 Fans were wondering what diet plan Burr had while she is seen eating a lot of junk food.
Source: Tanya Burr, Instagram
Of course, whatever may have attributed to her weight loss, she came out right on admitting it, and after a long time of secrecy, she revealed her diet plan. But that doesn't include a balanced diet and extreme devotion to exercise. Along with her confession, she also announced her split from husband of four years, Jim Chapman, back in March.
Burr Was Completely Different Until Her Wedding
The YouTube videos from like 10 years ago still exist on her channel 'Tanya Burr', and it can be seen how she went through such a transformation. The journey from back then to how she is now all seems gradual though. As we scroll through her Instagram page, we can find little difference between her consecutive pictures, but she has changed over the long run.
Not a mirror image of each other.
Source: Tanya Burr, Instagram
Burr was engaged to Chapman in December of 2012, and since then, she's been steadily looking better every year. She was not encouraged to lose weight at all, since her weight is not considered a problem. The change has been drastic in the last year, and she appeared more toned up now, as fans perceived.
Confessed Her Secret in a Rare Comment — Anti-Diet Is Key
After witnessing her recent weight loss on many of her bikini pictures, fans were constantly requesting her to reveal what she did to change herself. And she always stayed quiet about it. When she did tell a fan about it, it seems apparent why she didn't say anything about it. Her plan is nothing special.
Everyone was asking for a video on her weight loss journey, but all they got is an Instagram comment. But she did become extremely detailed about it. And what she did was not what everyone expected and wanted to follow themselves.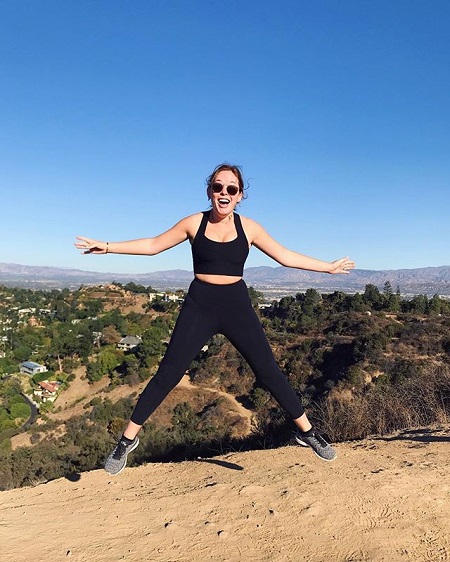 She is not really dedicated to exercises.
Source: Tanya Burr, Instagram
When one asked if she could spill the beans so that they could implement it themselves, she responded with, "I don't have one!" It seems she has no meal plan and fitness routine. Of course, she can be seen eating high carbohydrate food every so often too.
"I do Barry's Bootcamp once or twice a week, I work out really hard when I do it, but I am not very dedicated to it and can go three weeks without doing one. I eat all foods and alcohol, just whatever I feel like that day."
My secret is not trying to diet anymore, and so then it's so much easier, and you're not thinking, 'ooo I can't eat that,' which just makes you want it more x
Back in August 2018, the vlogger had mentioned in one of her videos how she lost weight and didn't really think too much of it. Also, she is extremely anti-diet.
Watch: Burr Answers Instagram Questions Including the One About Her Weight Loss
The biggest thing about her journey is that she never was on a diet at all. Just the regular food along with vegetables, which she absolutely loves.
Some Think She Uses Weight Loss Drugs or That She Is Sick
Not everyone has been completely accepting of her plan despite the change in her. Some are also concerned if she is not physically healthy, while others have been critical of her change. Seeing all the food habits she displays on YouTube, they were guessing she was not disclosing her plan because it's not appropriate to reveal.
The answer some thought was drug use to enhance weight loss. She eats masses of fatty food and cakes but didn't use to before. They say she has loose skin and looks unhealthy. They suspect bulimia.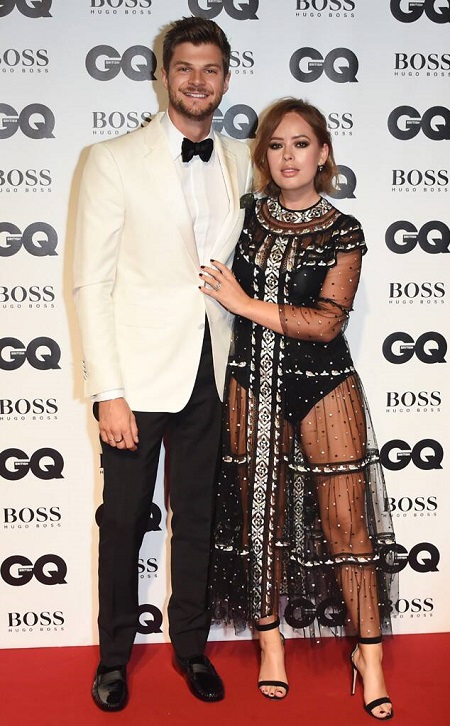 Fans were disheartened to learn of the couple's split.
Source: Dave Benett, Getty Images for Hugo Boss
Since the split with Chapman, she's not put up music videos on YouTube, but her Instagram will keep piling up with updates about her life to share with her 3 million followers.
Stay tuned and connected to GlamourFame for more Entertainment updates.
-->