Why Did Taylor Nicole Dean Break Up with Her Boyfriend Jonny Craig?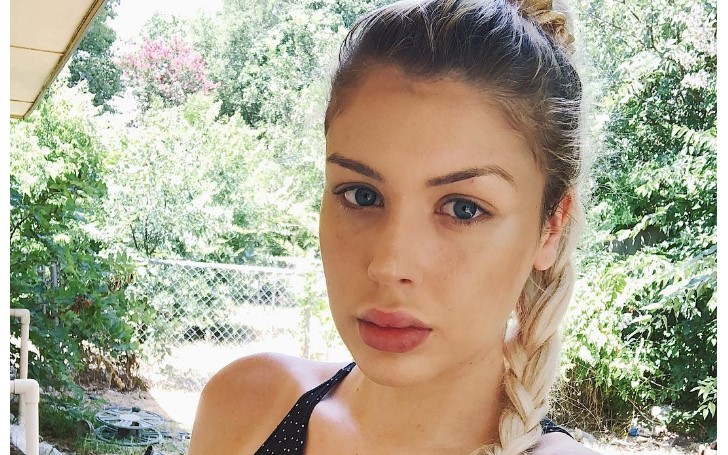 Well, a lot of things happened in the life this PetTuber (her youtube channel name). Taylor Nicole Dean, who is a well-known youtube personality for her videos about pets.
Yes, you heard it right, by pets, it has a wide range of pets the youtube personality has for herself. Taylor pets almost any animal or insects that she finds adorable, for instance, cats, dogs, snakes, spiders are a few of them.
The exotic pet lover was so successful she managed to gather more than 1.7 million subscribers in a short time. But something happened between all these for which fans were not really happy about the whole thing as she took a long break from her youtube career.
Taylor Nicole Dean Started Dating Jonny Craig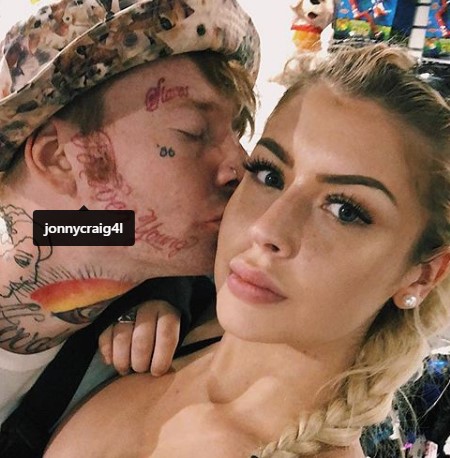 Taylor Nicole still has Jonny pictures with her on Instagram.
Source: Taylor Nicole Dean Instagram
Apparently, the reason for her long hiatus from her youtube career was, she fell in love with one of the band members, Jonny Craig. The former drummer was a total red flag, but the youtuber never learned the fact she was going to pay for it big time in the later stage of her life.
Jonny was an addict, abusive, and total obnoxious person, and it's not like Nicole Dean was not aware of the whole thing. Taylor knew everything about Craig. But the youtuber took an impossible mission to make the addict's life better, and that's precisely the things went wrong for Taylor.
According to Nicole herself, she wanted to take the risk as Craig was very manipulative in their relationship and made her believe she is the savior for him.
Moreover, the youtuber even opened about how fascinated she was to know her ex was an addict. But as time went by, things started to get worse and apparently broke their relationship. One of the biggest reasons for the breakup was, it was too much for the youtuber. Dean's ex was abusive and allegedly was cheating on her too.
So, that was a kind of turning point for the youtuber, she further revealed she was just a child then, but her toxic relationship helped her gain more confidence in life and also got chance to learn many new life lessons.
Taylor Nicole Dean Revealed About Her Addiction on Her Video
Well, after a break-up and a hiatus from her youtube career, Nicole came back with over an hour-long video, where she pretty much opened about everything that happened in her life between her break.
On the video, Taylor talks about her relationship, her ex-boyfriend, and how hard it was for her to break free from him. More importantly, the star also opened about her experience with the drugs.
It started when she was still in a relationship with her ex. She admitted taking the first shot of her drugs when the two actually were in the middle of the conversation of sending Craig to a rehab. But things turned quite the opposite, and Jonny convinced her to take the shot with him.
Well, that's when the downfall of the youtuber started. Nicole admitted she estranged her parents and fans for him. It took a long to realize the whole thing, but at last, she did, and we all are happy for her.
Visit Glamour Fame for more intriguing entertainment articles.
-->