Teen Mom 2 Star - Kailyn Lowry Took Her Son to Hawaii Without Permission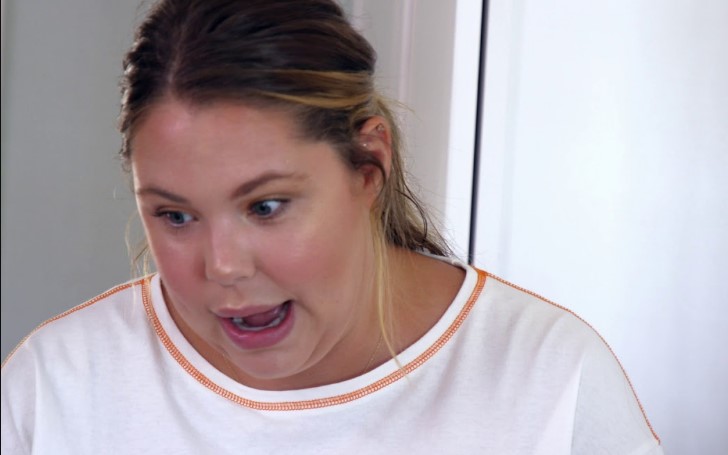 Seems like Teen Mom 2 star, Kailyn Lowry, is in for trouble after she took her son Isaac to Hawaii trip without Jo Rivera's permission.
Teen Mom 2 star, Kailyn Lowry, has returned from her Hawaii trip; with her return, a new revelation came into the light. On last Tuesday's episode, the star was seen coming from her vacation, while vacation was part of MTV's show, the production team declined to film it.
The reason it involves Kailyn's baby custody. According to the reports, Kailyn went against her custody agreement with Jo Rivera, and took their son, Isaac, to Hawaii.
Watch: Kailyn talks with her friend.
While nothing would have turned against her, but the MTV reality star decided to take Isaac with her on the same day he was to have visitation.
All that would have been still excusable, but Kailyn did not say a word to Jo about their trip, which Jo did not like. Kailyn, however, was not totally unaware of the consequences, Kailyn knew she could face jail time for her actions, but nothing stopped her.
During the episode, Kailyn talking with her friend, said, "I got the text at like 2:30 in the morning on the 4th of July. Happy 4th of July, coming by at 9 to get Isaac. See you soon."
She further added, "He knew I was already in Hawaii, for three days I had been posting it. You know, [Jo's wife] Vee knew, everyone knew. I said, 'Sorry we're not home, he's safe and sound.' Jo goes, 'He's supposed to be with me today, 9-5.'"
Kailyn is back from her vacation but things don't look very right for the reality TV star.
Source: Kailyn Instagram
The reality star then responded to her ex; she said, "Well, I decided it was in his best interest to be with his brothers and me today." Jo allegedly hit back writing, "I asked to have my son today. You agreed to that when you signed the custody agreement. Back to the courtroom, see you there."
Following which the two haven't spoken with each other. So, Kailyn is completely out of clue if Jo filed for contempt of court. Well, it seems like the amicable relation they once shared is on the line after Kailyn's action. Only time can tell what happens next, will they sort everything out of court or Jo is really going to drag Kailyn to court?

For more information on your favorite celebrities' lifestyle, stay tuned to Glamourfame.com, and don't forget to sign up for the newsletter.
-->