Would Teen Mom Stars' Real Life be as Dramatic If They Were Just Regular People Without Any Spotlight Nor Fame?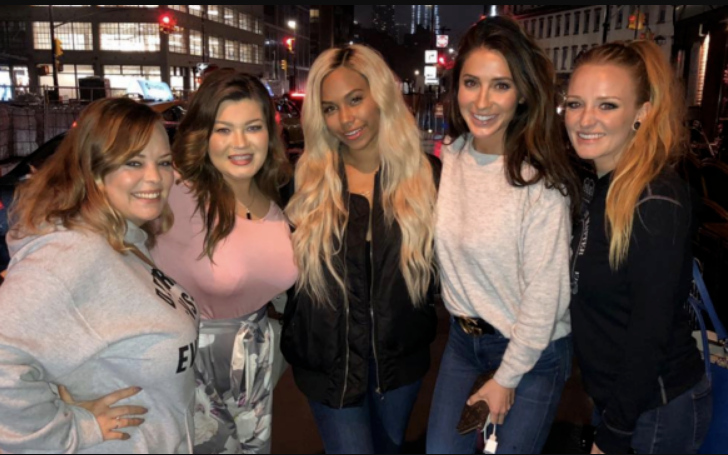 Drama sells.
After seeing all the former Teen Mom's casts mess, we knew this question was coming. What if "the reality stars" were just a regular person.
It's hard to imagine, how Farrah Abraham will handle her life without fame, as she is the one, who seeks attention the most and never shies away from even using her daughter for it.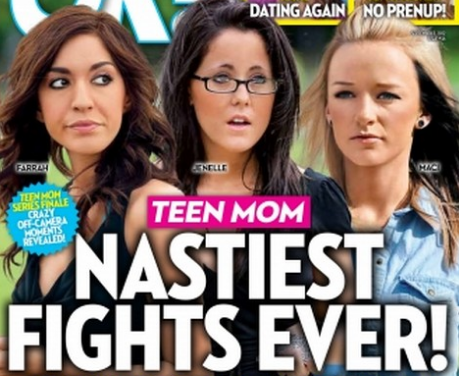 Drama - Drama - Everywhere (in captain Buzz Lightyear's voice).
Source: OK Magazine
On the other hand, there are "stars" like David Eason, Jenelle Evans, Amber Portwood, who make the rounds of tabloids for their eerily weird choices and actions.
See, we have different kind of "stars" here, and they are on the news for various reasons, but their motive revolves around one basic idea, attention.
Yep, the only Teen Mom former cast keeping it real is Farrah, she downright says she needs attention. But people like Eason, Amber are going off-limit for scoring a spot on the limelight.
There are reality stars whose actions give us hibbies-jibbies. And what we are left with is a strange feeling to haunt us giving us a false perspective for life, marriage, relationship and everything in-between.
More than 60% percent of people learn things from these so-called "stars" unknowingly and unwantedly. These "stars" are normalizing abuse, cheating, and all the bad sides of life.
But the question is, why do these "stars" do what they really do? Well, the answer is as simple as "why not" because they are making money out of it.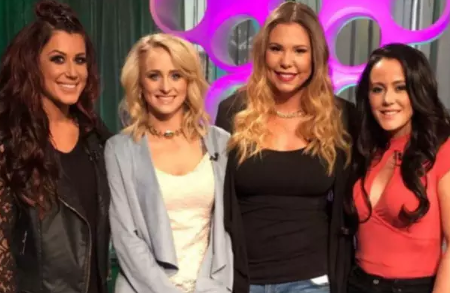 Drama can't be skipped for these reality stars' life.
Source: Fame10
In today's world, drama sells, and people are trying to cash on it as much as possible. And they exactly know it's going to destroy them in the longer run, but they don't just care.
So, what if the Teen Mom's stars were not celebrities? This is interesting, just place yourself on their shoes and you will know exactly what's the answer to this question.
We often talk about this when we see someone doing bizarre stuff on the internet. See, spotlight ruins your life. You feel overwhelmed; you constantly feel the pressure to be on the news.
Once you have the taste of fame or let's say stardom, it's time to say "RIP" to those people because they have really lost or given up their privacy when they sign up the contract.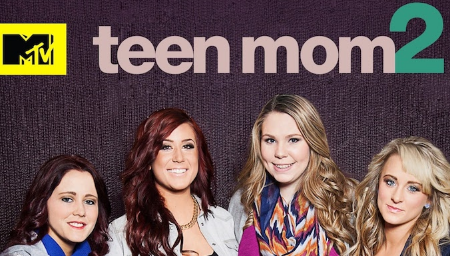 Teen Mom casts are the most dramatic people in this Universe.
Source: Entertainment Daily
Moreover, you are always forced to be as dramatic as possible while the production crew is filming. And all those things remain with you even after the conclusion of a show.
The reality stars after a show are kind of stranded people, who have lost their path of a life completely. They really don't have anywhere to go.
So, when you hear the news some Teen Mom cast is doing some batsh*t insane things, consider that person is going through a withdrawal syndrome which will stay with him/her for the rest of their life.
That's not all; it's not just stars who are to be blamed, some media outlets try to spice things up a bit and pretty much serve their audiences with exaggerated nonsense. And you people love it, so you are part of it too!
But again, there are people like David Eason, who has no sense of right from wrong. So, the only thing you need to keep in your mind is to stay away from those kinds of people.
And don't forget to make America great again!
-->