Fans Absolutely "NOT THRILLED" to See Teresa Giudice's Pictures from Her Daughter's Birthday Party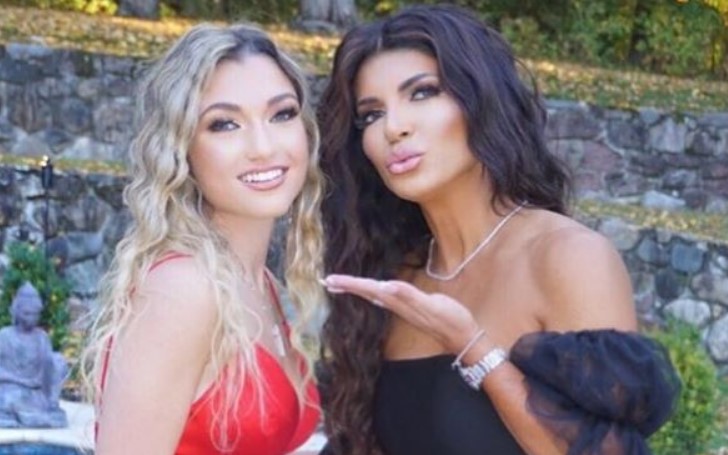 People are furious over Teresa Giudice not following distancing guidelines and not wearing masks at the party.
Real Housewives of New Jersey star Teresa Giudice celebrated her daughter's 16th birthday on Saturday, October 3. Teresa threw a massive party for Gabriella's birthday.
Teresa shared some pictures from the party, and they all looked amazing; however, Giudice and family were completely missed to follow the distancing guidelines during the coronavirus pandemic.
Moreover, all the family and friends present for the party were not wearing face masks either. Giudice pictures showed the carelessness they carried during the event, following which people were furious.
Also Read: Teresa Giudice's Hubby Joe Giudice Reveals in the Season 10 Trailer He Never Wanted To Marry
Teresa posted videos and pictures from the party at Dream Downtown hotel in New York City; the posts showed the event was filled with balloons, extravagant flower displays, and a red and black theme.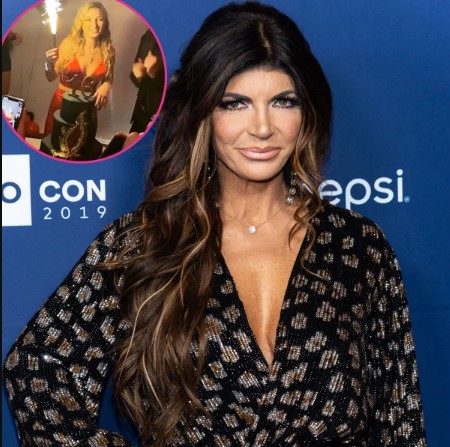 The only left evidence!
Photo Source: Us Weekly
Teresa took down all the photos from the event, but thanks to Us Weekly, the media outlet quickly captured everything before it disappeared.
On now-deleted posts, the RHONJ star wrote,
"ou looked so absolutely beautiful last night celebrating & I'm in awe of you every day. You are so smart, kind, funny & dedicated to school and soccer. I can't wait to see the great things you do in the future."
But, as you know already, Giudice's family and friends were not wearing masks or following distancing guidelines, which set off her followers shocked and infuriated.
One wrote,
"Curious to see how many COVID cases will come from this since you obviously didn't require masks or social distancing."
Another added,
"How this whole family hasn't gotten COVID, I'll never know."
Some people just don't know guidelines are to follow, and it's for their own safety. Well, we hope this incident will enlighten Teresa and her family.
You May Also Like: Teresa Giudice Couldn't Care Less About Joe's Deportation
For more information on your favorite celebrities' lifestyle and other news, stay tuned Glamour Fame.
-->