How Much is Tess Daly' Net Worth? Details on Her Earnings and Dream House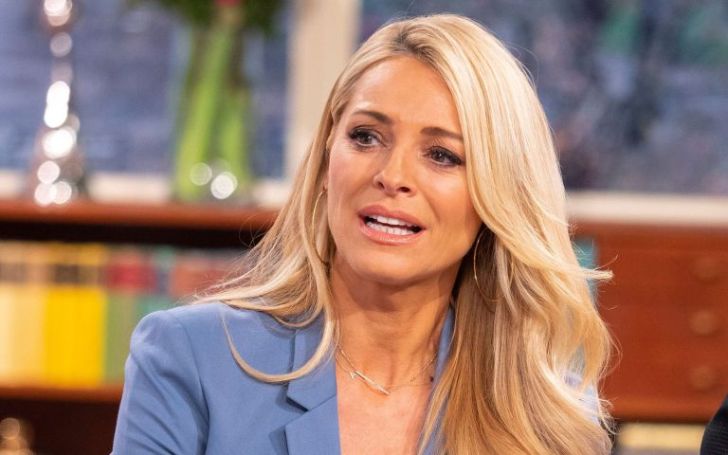 Learn about the net worth of Tess Daly as of 2021. Here's the breakdown
Helen Elizabeth "Tess" Daly is a model, novelist, and television presenter who has co-presented the BBC One celebrity dancing show Strictly Come Dancing from early 2004.
On March 29, 1969, she was born to Vivian Daly, Sylvia Daly, in Stockport, United Kingdom. She spent her childhood in Birch Vale, close to New Mills, Derbyshire. She enrolled in Hayfield Primary School and New Mills Secondary School, where she got nine O-levels.
Mainly known for her works as a model and television host, many wonder about her actual net worth and earnings. Continue reading to know about them.
What is the Net Worth of Tess Daly as of 2021?
According to My London news, Daly holds an estimated net worth of £3 million as of 2021. Her earning came from working as a model, host and engaging in the endorsement.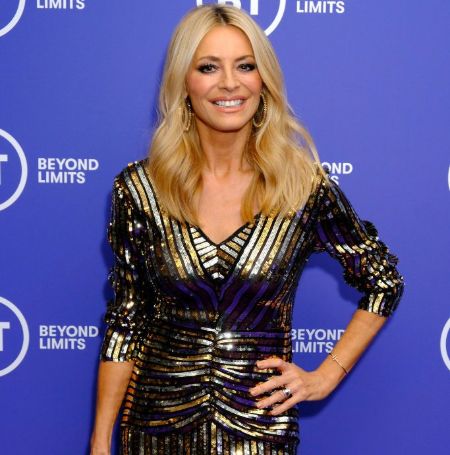 Tess Daly holds a staggering networth of £3million as of 2021.
Photo Source: Prima
Daly is paid upto £350k to £399k for coming into sight in her Strictly Come Dancing role. Moreover, it has been reported that Tess earns around £750,000 a year and her modeling and endorsements.
Related: What is Phoebe Dynevor's Net Worth? Learn the Details of Her Earnings Too
Tess also worked on SMTV: Like, Just The Two Of Us, Children in Need, and Being Mum. The Northern star also wore for makeup giants, including L'Oréal, and previously engaged in brand deals and modeled for Pandora.
Host Tess Daly and her husband Vernon Kay currently reside in a six-bedroom house in Beaconsfield, Buckinghamshire. Even though they had hoped to make a new four-story modern home close, they also bought a second £1.5 million property in the year 2018 in the wish that they could strike it down and create their own dream home.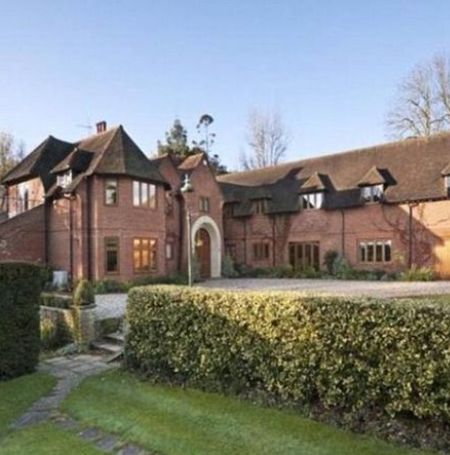 Vernon Kay and Tess Daly's House (Former) in Beaconsfield, United Kingdom.
Photo Source: Mirror Co.uk
Still, they have not long ago decided to abandon those plans and would rather sell it for £1.7 million due to objections from their neighbors. They couldn't succeed in their pursuit to make their dream home due to many flaws.
Tess Daly Embraces Vernon Kay in Smoldering Date Night
Tess Daly and Vernon Kay celebrated their 18th wedding anniversary. During their special event, the couple dressed up to the nines for a romantic night out. The TV stars embraced each other in the sweet photograph as they posed in front of a pretty high street with bunting.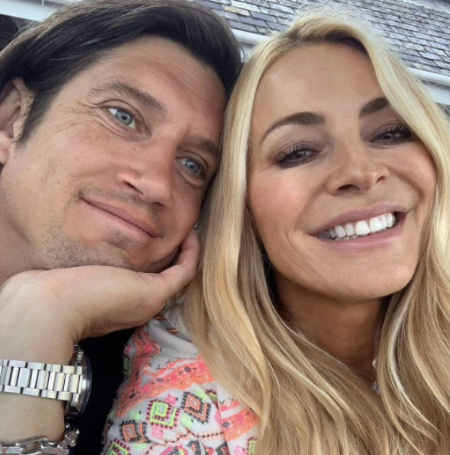 Tess Daly and Vernon Kay pose for a selfie.
Photo Source: Instagram
Vernon and Tess, who got married in September 2003, are one of the UK's most adored celebrity couples. They also share Phoebe, 16, and 12-year-old Amber and are doting parents towards them.
Don't miss out: What is Olivia Jade Giannulli's Net Worth in 2021?
During a quick interview with HELLO! Back in January, Tess talked about lockdown life and how their family time has impacted her. She added: "It's a levelling experience. We are in it together. I mean, as a family, we've always been a tight-knit unit. I'm very much about focusing on the positive, which at this time is, of course, extremely challenging."
For more information and news on your favorite stars, stay connected to Glamour Fame.
-->