'The Kelly Clarkson Show' Is Renewed for a Second Season by NBCUniversal
Published Wed Nov 20 2019 By Sea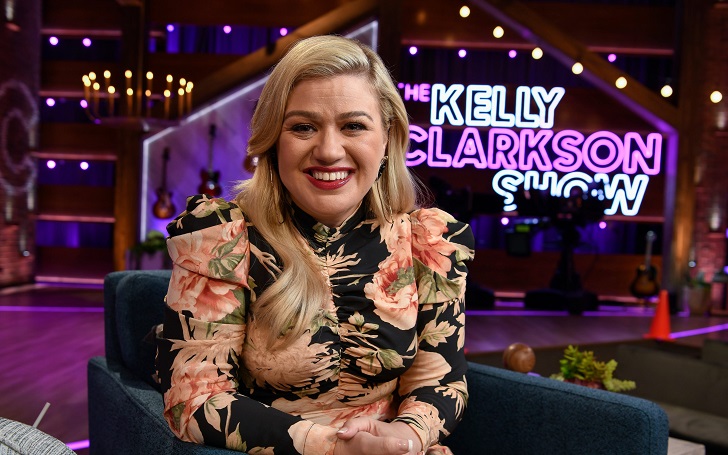 NBCUniversal has given 'The Kelly Clarkson Show' an early-season renewal.
Kelly Clarkson is cementing her new role as a talk show host. After a successful first season, she is getting a season renewal for her daytime talk show, 'The Kelly Clarkson Show', early on this year.
It has still got some more episodes this year, and Season 2 is set to premiere in 2021/21. It airs on NBCUniversal Television Distribution across all 50 US states on over 200 stations.
Watch: Kelly Clarkson Surprises Everyone with a Bundt Cake
The rating has been graceful for the 37-year-old's show as it was dubbed the No.1 new syndicated program. The average of 1.9 million viewers per episode has topped up NBC's viewer ratings among all the other broadcasting networks, while the show itself is fourth among all syndicated daytime talk shows in history.
"The Kelly Clarkson Show is connecting with viewers in a unique way and we are so happy to build on that momentum, bringing Kelly's brand of humor, heart, and, of course, the incredible 'Kellyoke', to stations for a second season," the executive vice president of creative affairs at NBCUniversal Television Distribution, Tracie Wilson, said in a statement.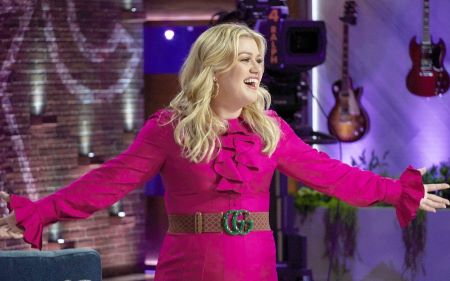 The ratings were through the roof on the very first episode.
Source: The Kelly Clarkson Show, NBC
"It is a privilege to be in business with Kelly and our production team, led by Alex Duda, who have a clear creative vision and a talent for storytelling and creating quality entertainment that invites you in for a good time and leaves you feeling happy."
'Kellyoke' is the section of the show at the beginning where the singer chooses a recent or classic song from other artists that the audience feels a connection to and covers it. So far, it has included the likes of 'Juice' by Lizzo, 'Think' by Aretha Franklin, 'Delicate' by Taylor Swift and 'Alone' by Heart, among other hits.
Watch: 'Chandelier' for the Kellyoke
'Kellyoke' is followed by an interview with a panel of guests distinct in any field or just regular people with stories to tell. The celebrity guests include John Cena, Dwayne Johnson, Kevin Hart, John Legend, Jason Momoa, Blake Shelton and many others.
Stay tuned in to GlamourFame for more Entertainment updates.
-->