The Man Behind Robin Tunney: Who is Nicky Marmet? Untold Biography!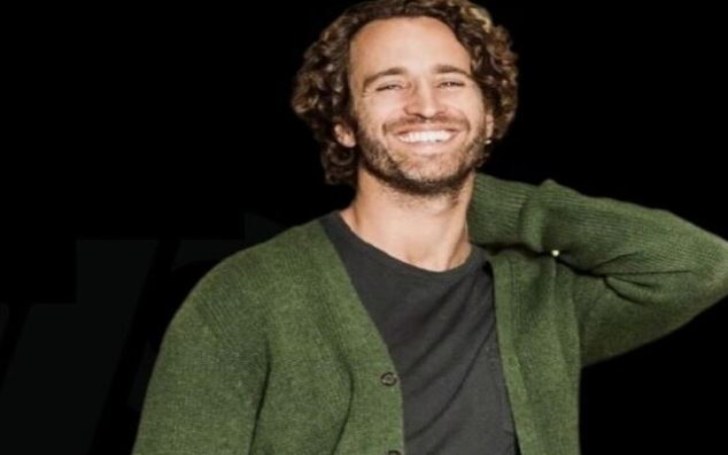 Nicky Marmet is an American interior designer and decorator, who gained public attention when he started a relationship with the renowned American actress Robin Tunney. Prior to meeting Tunney, Marmet led a private life away from the media and public spotlight, focusing on his profession and quietly interacting with celebrities.
Their relationship exhibited maturity and a strong sense of direction, as they were both aware of their desires and expectations from each other. Marmet's love for Tunney was evident in the two proposals he made to her, even though she initially turned down the first one. Despite the setback, their bond grew stronger, and they continued to navigate their journey together.
Is Nicky Marmet Married to Robin Tunney?
Nicky Marmet, the partner of the stunning actress Robin Tunney, has been patiently waiting to become her husband for quite some time. Despite proposing to the green-eyed brunette not once but twice, the couple has yet to exchange wedding vows.
Despite already being parents to two beautiful children, Marmet and Tunney appear to be in no rush to walk down the aisle. Despite her notable role as Agent Lisbon in "The Mentalist," it seems that Tunney's fate may forever be that of a fiancée and never a bride.
Their relationship continues to thrive, and they seem content in their commitment to each other, regardless of the formalities of marriage. With their love and family bond, Marmet and Tunney have found their own path to happiness, irrespective of societal expectations.
Starting Own Business and Proposing Love Of Life
The year 2013 marked a significant turning point for Nicky Marmet as he embarked on two major milestones. First, he ventured into the entrepreneurial world by starting his own design company, showcasing his passion and talent for interior design and decoration.
Second, he seized the opportunity to propose to actress Robin Tunney in a heartwarming gesture during their trip to romantic Rio de Janeiro on Christmas Day. Marmet presented Tunney with a special engagement ring that held sentimental value, featuring his grandmother's diamond.
Their love story took an unexpected turn when Tunney fell ill during the first proposal, prompting Marmet to propose again a few days later. This time, she accepted his heartfelt proposal. However, as time passed, the couple seemingly embraced a long engagement, finding comfort and happiness in their commitment to each other.
Their enduring love and contentment in each other's company have made their long engagement a cherished chapter in their journey together.
Two Children With Fiance, Robin Tunney
Robin Tunney and Nicky Marmet's love story blossomed further with the arrival of their children. In 2016, they joyfully welcomed their first child, a son named Oscar Holly Marmet. The couple's happiness grew even more in 2020 when they became parents for the second time, this time to a baby girl named Colette Kathleen Marmet.
Tunney, who was 44 when Oscar was born, chose to keep her pregnancy a secret, surprising her fans with a heartwarming announcement and an adorable picture of their newborn son. Tunney expressed her desire to savor the special journey privately.
As Colette Kathleen came into the world, Tunney once again kept the pregnancy under wraps until the birth announcement. Sharing the joyous news, Tunney described Colette as having strawberry-blonde hair and a spirited personality.
Robin Tunney's Views on Motherhood
Robin Tunney has openly shared how becoming a mother has had a profound impact on her life. Motherhood has brought her a sense of tranquility and helped alleviate the lifelong anxiety she had experienced.
With a life full of activities and surrounded by positive energy, Tunney has found a space where anxiety no longer holds sway. Through her Instagram posts and shoutouts, Tunney openly expresses her love and admiration for Nicky Marmet as a devoted and loving father to their two children.
Their family life appears to be filled with warmth, affection, and joy, creating a nurturing and loving environment for their growing family. Tunney's journey into motherhood has undoubtedly been a transformative and fulfilling experience, contributing to her overall happiness and well-being.
Fiance, Robin Tunney Past Marriage and Relationship
Before her relationship with Nicky Marmet, Robin Tunney had previous experiences in marriage and engagement. She married producer and director Bob Gosse on October 4, 1997. However, their marriage eventually came to an end, and they divorced in 2006.
After her divorce from Gosse, Tunney got engaged to Australian writer and director Andrew Dominik in 2009. Their engagement lasted for about a year, but they eventually parted ways in 2010.
Tunney's love life has had its share of ups and downs, but she has found happiness and stability with Nicky Marmet, with whom she shares two beautiful children.
Through the various chapters of her romantic journey, Tunney has embraced the joys of motherhood and the love and support of her partner, Nicky Marmet. Their enduring commitment to each other and their growing family has become a source of happiness and fulfillment in Tunney's life.
Nicky Marmet Age, Bio, Parents
Nicky Marmet is an American interior designer and is best known for his marriage to Robin Tunney. He was born on August 26th, 1981. His father's name is Todd Herber Marmet, and he is of South African descent. It is believed that his father immigrated to the United States before Nicky's birth.
While Nicky is a public figure due to his relationship with Robin Tunney, he maintains a private personal life, and not much information about him is readily available to the public. Details about his mother and educational background have not been disclosed in the public domain.
Must Check: The Bold and the Beautiful: Exploring Wanda Hutchins' Impact on Michael Strahan's Life
Net Worth of Robin Tunney's Fiance, Niky Marmet
Nicky Marmet, the successful interior designer, has amassed a reported net worth of $4 million. His thriving career in interior design has earned him high-profile clients, contributing to his financial success.
On the other hand, his wife, the talented actress Robin Tunney, has a net worth of $8 million, showcasing her successful acting career and achievements in the entertainment industry.
Together, as a power couple, they enjoy the fruits of their hard work and accomplishments, both in their respective fields and in their personal life. Their combined net worth reflects their dedication and talent, allowing them to lead a comfortable and fulfilling life.
Also See: The Life and Career of Brian Musso, Husband of Grammy Winner Heather Headley
Nicky Marmet is Active on Instagram
Nicky Marmet maintains a relatively low profile compared to his famous wife, Robin Tunney. His Instagram account, @nickymarmet, has 848 followers, showcasing glimpses of his creative life as an interior designer. Despite not being in the media spotlight, Marmet seems content and fulfilled with his family life.
In contrast, Robin Tunney's Instagram page, @robintunney, boasts an impressive 427K followers, reflecting her prominent status in the entertainment industry.
For those interested in Marmet's interior design projects and updates, keeping an eye on his Instagram page is the way to go.
Stick To Glamour Fame
For More Contents On Different Personality
-->