'The Office' Star Phyllis Smith - Five Facts You May Not Know!
Published Sun Sep 15 2019 By Sea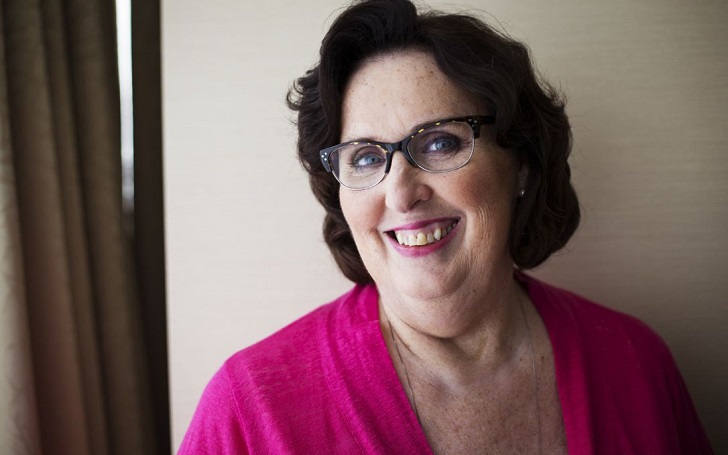 Many know Phyllis Smith from 'The Office' as 'Phyllis Vance'. She is an extremely private person, and the role was created just for her — a heavy, sassy and soft-spoken saleswoman who tends to disagree with the self-centered office manager 'Michael Scott'. She remained with the show from 2005 to 2013, from start to finish.
Smith is not a stranger in the film industry at all. She achieved the Screen Actors Guild Awards in 2006 and 2007 for that role and has been in several other shows, even if many were only voices. She was also a part of Netflix's 'The OA' as 'Betty Broderick-Allen' in all its seasons, before it was canceled this year with a cliffhanger. Her past is also something to be amazed about as she started in the film business later in life. She is second of the 10 children her parents had, born on July 10, 1951, in St. Louis, Missouri.
Phyllis Vance wants to a princess in the office.
Source: The Office, NBC
The 68-year-old is much more than just an actor. She was in the casting department since 1992 with the first job for 'A Taste for Killing'.
► 'The Office' Star Was An Extra on Her First Paid Acting Job - 1990's 'Caddyshack'
There are many uncredited roles she took up in her early acting years, and one of them was her first paid acting role ever. She got a role as an extra in the 1980 comedy movie 'CaddyShack'.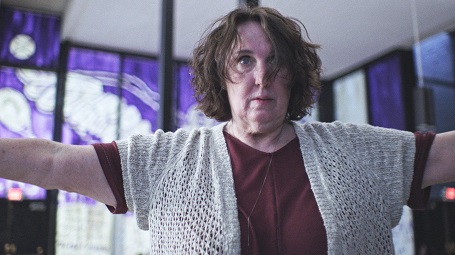 The OA was also a highly creditable role for Phyllis.
Source: The OA, Netflix
For such a minor role, the movie credits never mention her anywhere. She didn't feature further in the industry for the next decade. Her next role was the voice-over of the character Abigail's mother in the 1993 animated movie 'Once Upon a Forest'. But it was later edited out in the final print.
► Annie Award For Voice Acting As Sadness In 'Inside Out'
Smith's soft-spoken voice was iconic in Pixar's $857.6 million hit, 'Inside Out'. The role of 'Sadness' fit her perfectly as she won the 'Annie Award for Voice Acting in a Feature Production' for the role in 2015.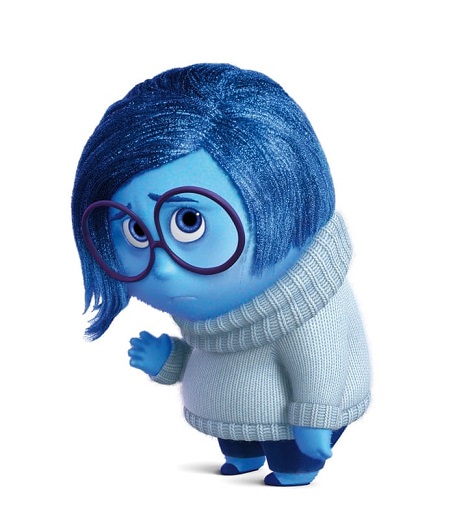 Phyllis is the voice behind critically acclaimed hit Inside Out.
Source: Pixar
Apart from this award and winning the Screen Actors Guild Awards before, she was nominated from 2009 - 2013 for the latter award for the same role.
► The Happy Life With Her Pets - Four Cats And Two Turtles
Smith's personal life is always kept away from the spotlight as she chooses to keep it that way. While living a single life, she enjoys the company of her closest friends - her pets. She was always around animals as she grew up and it's no surprise she owns a lot of them. The rescue animals were always there to care for when she was young, that included a duck.
The pets are her best friends.
Source: BestFriends.org
The four cats she owns are named Shy Boy, Princess, Little Grey, and Sweet Face, while the two turtles are named Speedy and Alvin. She is a highly spiritual person and believes in angels.
► A Professional Dancer, Cheerleader And A Burlesque Dancer, But Forced To Quit After 30
Smith always had a passion for dancing since her young days at the age of seven. She's worked with The St. Louis Dance Theater & the St. Louis Civic Ballet performing ballet for them. She was a jazz dancer as well, having worked under the leadership of Raoul Appel.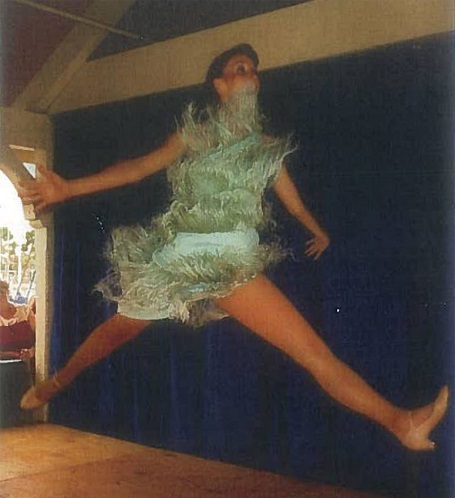 Phyllis was a professional dancer, before putting her shoes up.
Source: Phyllis Smith, Yahoo! TV
For one year in the 1970s, Smith was a cheerleader for the St. Louis Cardinal cheerleaders. She got the gig as a choreographer of the cheerleader team advised her to audition for them after she had just auditioned for the Municipal Opera of St. Louis. (By the way, a photo of a woman in a red V-neck sweater with white stripes along the neckline and a white skirt that went viral on the internet was not her.)
She moved on from cheerleading to burlesque dancing after a man by the name of Will B. Able requested to work with him and hired her. Every year Able's Burlesque team came to St. Louis, she would audition for it, but she never got the part, despite being praised for it. But, it was the year that she decided not to audition, Able requested her.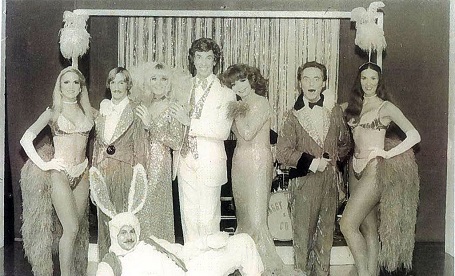 Phyllis Smith (far right) as a burlesque dancer with Will B. Able and his Baggy Pants Revue.
Source: Phyllis Smith, Yahoo! TV
She was hired about eight or 12 months after she was requested. Burlesque with her team had no nudity, by the way. "We had strategically placed feathers and G-strings with feathers covering our rumps," she told Yahoo! TV in 2012.
After seven years of traveling with the group across the country, she had to quit dancing for good because of a knee injury she sustained during one of her routines in the 1980s.
► Still A Subtle Football Fan
Phyllis Smith (far left) was the cheerleader for a football team.
Source: Imgur
As a child, Smith used to often attend American football games with her father, who was a season-ticket holder. They used to attend all the home games together. They cheered on for St. Louis' Rams. Despite not being involved as much as she used to, she is still a fan and loves to watch it whenever she gets the time to rest.
-->