The Real Truth About Timmy Thick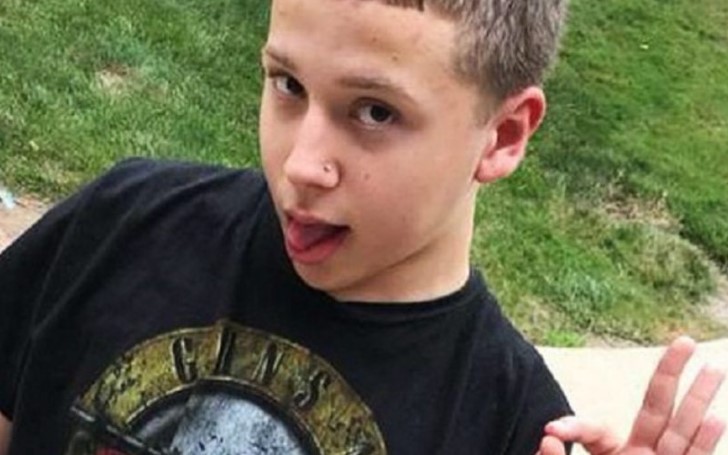 Know insight about social media star Timmy Thick.
Timmy Thick, as the name suggests, you will probably guess someone (more precisely a girl) is thick from the bottom. The internet personality became a social media sensation when he started posting pictures and videos, which were mostly provocative, suggestive, and sometimes funny (filled with adult jokes).
Timmy had thousands of followers on Instagram, while his backup account has amassed more than 19 thousand followers, and we did not even bother to count the Twitter followers.
We assume some of you know him, but there's something we are pretty much sure you missed these facts about the internet personality. So, let's find out what Timmy Thick is all about.
Timmy Thick's Real gender, Age, and Sexual Orientation are Unknown
There are a number of websites that claim they know the age and gender of the internet personality; however, they all have been subject to speculations.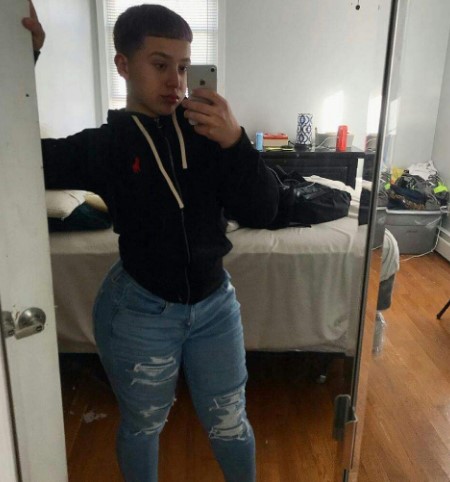 Timmy Thick had a body of a woman.
Source: Narvii
According to some unverified sources out on the internet, Timmy was born on 21 August 1999, and he is originally from New York.
Tim's followers were shocked by his explicit jokes, saying Thick was too young to be making inappropriate adult jokes, but again, no one knew his real age.
The internet personality's social media accounts were disabled multiple times due to people reporting on his content.
Fans (or, let's say, people who were curious) were left shocked as they could not extract the exact biographical details about the internet personality.
Then Came an Appalling Story Claiming Timmy Thick was Nothing but a Sociological Study
Somewhere in March of 2018, Timmy Thick's account announced he is nothing but a subject of sociological study and forced followers to be in total dismay.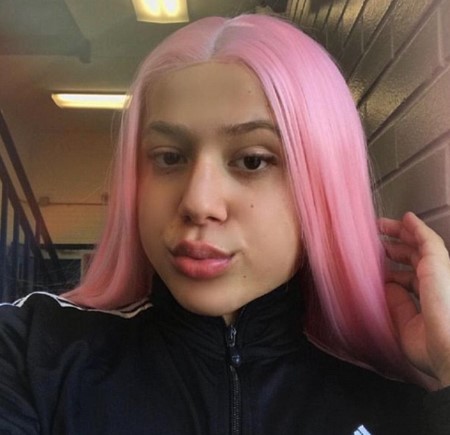 Timmy Thick not only had a body of a woman but dressed like one too and used to wear wigs.
Source: Timmy Thick Instagram
Timmy over the weekend, took to his account and tweeted, "Good Evening, "timmythick" was a 24-month sociological study conducted by Harvard University. We are now complete with our study. Thank you for your time [sic]."
The tweet left many followers, or let's say, platform users wondering if Timmy's accounts were really the result of some kind of study from Harvard University or if the announcement was a complete hoax.

A tweet from Timmy's personal Twitter account shook the world.
Source: Timmy's Twitter
Some media outlets reached one of the professors at the Uni to ask if there was any such study conducted, to which Jason Beckfield - professor of sociology, said there was/is no such study.
Nevertheless, Timmy was a total mystery when the account announced the news, and now it's more complicated now. People were kind of devastated and dumbfounded by the news.
While some people on the internet are still wondering what the study was for. One person took to his Twitter account to let out his frustration; he wrote, "WE DIDNT DESERVE TIMMYTHICK, SO THEY REMOVED HIM FROM THE SIMULATION [sic]."
But after the announcement, all of Timmy's accounts were disabled. There were no more Instagram posts, no more tweets, and no news about him.
Meanwhile, when we checked the account of Timmy Thick on Instagram, the account is now active; however, there's no new post.
So, we came to a conclusion that the news is real, and Timmy Thick is nothing but a subject of sociological study. To answer the question, what was the research for? We can assume the study was to see what real people want to see on the internet.
Moreover, it could be something related to people's interest in thick girls, which really makes people desire on the internet. Well, it seems like the study team had an overwhelming result from what they expected.
And Beckfield claiming it was a hoax, well you pretty much know, the study team never really reveals about their study, unless they come with some hards facts.
However, years later, since the rumors dropped about the Timmy Thick experiment, the netizens still talk about Timmy Thick like some online icon. Yes, people still haven't forgotten about Timmy, even though his social media pages have since been deleted after the case of the sociological experiment dropped. Not to mention, Timmy Thick is now a meme material and culture among some.
To know more about your favorite celebrities' lifestyles, stay tuned to Glamourfame.com, and don't forget to sign up for the newsletter and never miss a thing.
-->