Scottish Actress Tilda Swinton Is Back With "the Ultimate lockdown film"
Published Sun Sep 13 2020 By Chester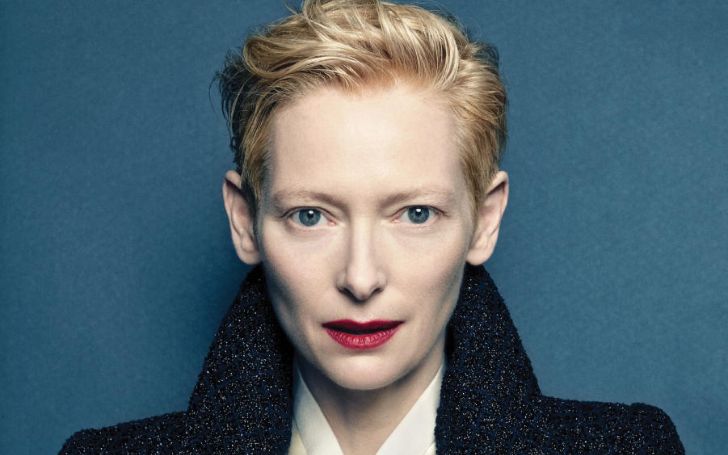 Tilda Swinton Described Her New Short Film as "the ultimate lockdown film"
The world has been on lockdown for more than 6 months and every person is being duller and bore with the time. Some also have tried to utilize some of the time into new works. Imagine being stuck with a dog and the same person for about half a year. For sure, you don't have to imagine as you are facing it well now.
Well, it's not something you only have been going through, Pedro Almodovar has brought up with the film surrounding a similar case of the lockdown. The movie which is titled "The Human Voice" has given a refreshing role for all time struggling Scottish actress Tilda Swinton. The movie premiered at the Venice festival with some celebration and Refreshment from the Quarantine everyone is facing.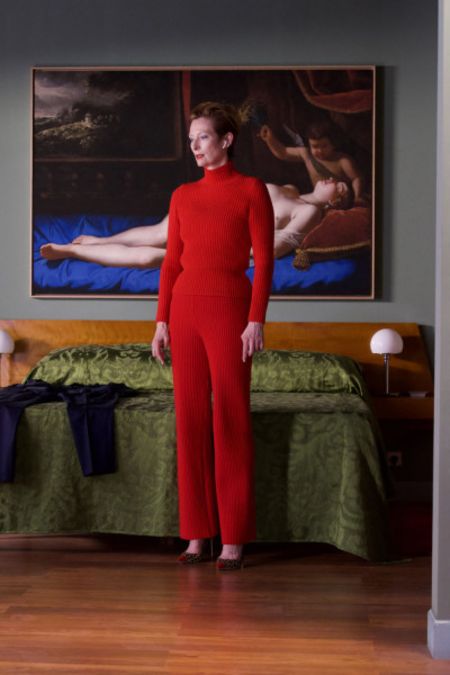 Have a look at the first look of "The Human Voice"
Image Source: IMDb
Further talking about the movie, it was based on a small play written by French writer Jean Cocteau. Shortly talking about the story plot, Swinton is sitting in her apartment with the expectation of a call from a lover for talking about the breakup and other stuff. Along with the call, the story begins when she puts in Apple AirPods. The reference has been taken from Cocteau's play as well. The 30-minute short movie shooting got finished in less than 10 days where the plot is set up in Madrid about two months ago.
Although, the concept of the movie was brought up earlier but couldn't go through it with the pandemic. And now, it has been released in such time that Tilda called it "the ultimate lockdown film".
The Snippet of actress Tilda Swinton
Image Source: Biography and the Biography
Along with the premiere of the film, the actress was also honored with an award. With some interviews, she also mentioned the shooting arrangements and the cause for such a film.
Also, Checkout: 'Wonder Woman 1984' Postpones Its Release Date to Christmas!
Although the movie didn't cost enough, it has been said as a great movie by the critics. Besides other news, the Scottish Academy Award Winning actress has been back and we just hope it won't disappoint anyone.
For more Celebrity Events and Recent News, Visit Glamour Fame.
-->