Tommy Gabriel Stands Up to Cyberbullying For a Friend
Tommy Gabriel stands up to cyberbullying for a friend.
Tommy Gabriel went on Twitter last night writing back against a person on twitter who is trolling a good friend of his online. Tommy Gabriel's friend Taylor Baile was being trolled online by some people from his high school, and he felt to put a stop to it.
Tommy Gabriel saw this tweet about his friend:
Tommy responded: I'm confused... Why are we bringing up Taylor in tweets? We are in our 20s. No one has anything else better to do?
Following Tommy's response, one of the Twitter users responded, "Who the f*** are you?"
After Tommy spoke out, He quickly changed the name of the twitter account and blocked him.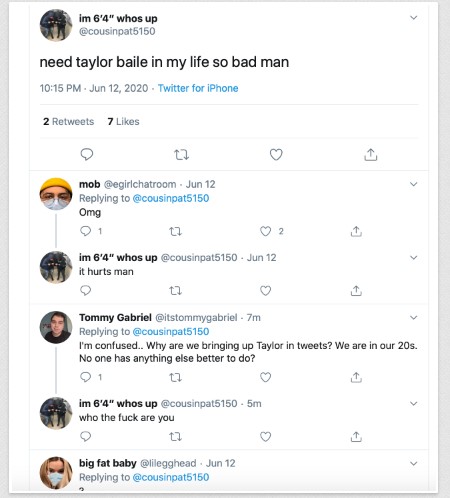 Here's the screenshot of the tweet, just in case that bully deletes it.
Following the incident our Glamour Fame team reached out to Tommy's rep, after which they responded, "Tommy saw a friend being trolled online and felt he should stand up for someone who was being mistreated online."
For more information on your favorite celebrities' lifestyle, health, and entertainment news, stay tuned to Glamour Fame, and don't forget to sign up for the newsletter.
-->