Top 10 Facts About Nina Garcia - Husband, Children, Net Worth, Salary, Height, Books, And More!
Published Tue Jun 11 2019 By Jessica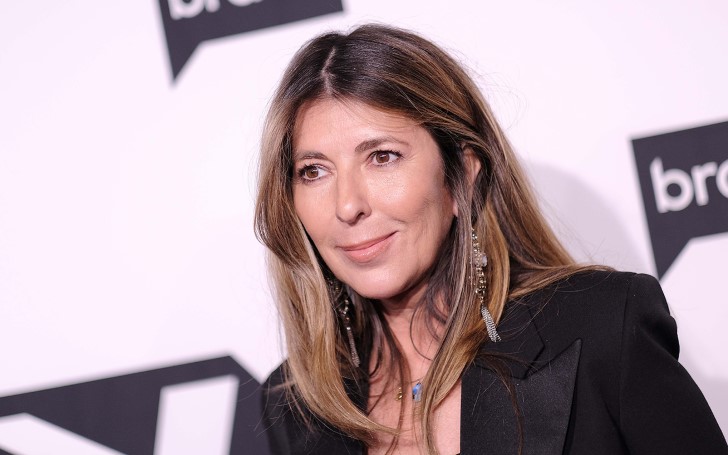 Some of the never learned ten interesting facts about the one and only Colombian beauty with brain, Nina Garcia.
A woman with class, talent and a fair personality, Nina Garcia.
Most of the people usually know Garcia, born 'Ninotchka "Nina" García' as the long term running judge of the reality fashion show, 'Project Runway'. But there's more to know and discover about this captivating celebrity who works as a journalist, author, fashion designer and many more.
Learn the top ten fascinating facts about Nina Garcia below.
10. Nina Garcia Moved to The States When She Was Just 15.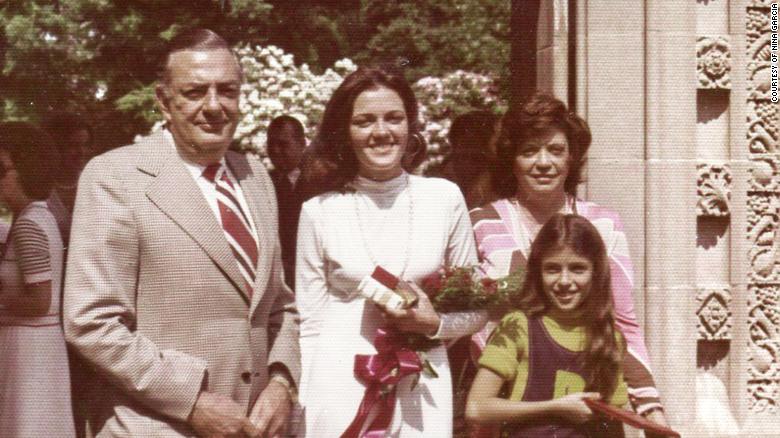 Nina Garcia moved to the States at the age of 15.

SOURCE: CNN
Born fifty-four years ago on 3rd May 1965 (as of 2019) in Columbia to wealthy parents who worked as an importer, Garcia was only 15 when she moved to America. Although she spent most of her life in America, Garcia is still proud of her background and heritage, but most importantly, her beloved hometown.
"I grew up in Barranquilla, Colombia, the land of Shakira and Sofia Vergara. We're all from the same city," says Nina speaking of Colombia.
9. Nina Garcia Holds Multiple Bachelor Degrees.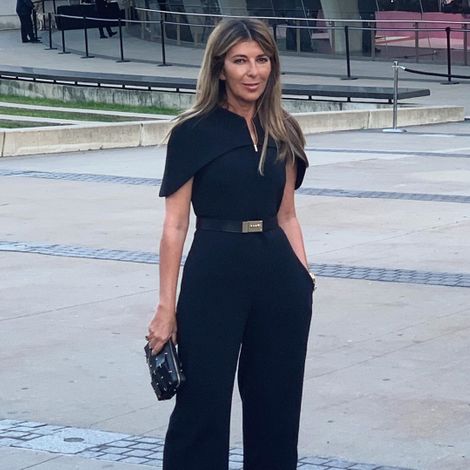 Nina Garcia graduated from the Fashion Institute of Technology (FIT) in 1992.

SOURCE: Pablo Cubillos IG
After finishing her school at the boarding Dana Hall School in Massachusetts, Gracia attended the Boston University to pursue her Bachelor's degree in liberal arts. Unsatisfied with her Academic qualification, Nina then traveled to Paris where she joined the École Supérieure de la Mode and then graduated from the Fashion Institute of Technology (FIT) with a Bachelor's degree in fashion merchandising in 1992.
8. Nina Garcia's Mother is Her Inspiration.
Nina Garcia's mother Cecilia de García inspired her.

SOURCE: Marie Claire
With mentioning several times in interviews about her interests in Fashion since her childhood, what most of her followers don't know is that it's her mother Cecilia de García who played the major role of inspiring her in the respective field.
"My mother sparked my interest in fashion and inspired me to work in the industry, She always paid a lot of attention into how she put herself together. She was not a size two or four, but more like a size 14. My mother really embraced her many curves. She knew how to dress her body and took great pride in that." - Nina on her mother.
7. Nina Garcia Previously Worked with Marc Jacobs.
Nina Garcia Previously Worked with Marc Jacobs.

SOURCE: Pinterest
Nina Garcia started her professional journey long way before she even achieved her Bachelor degree from the FIT. At the beginning of her career, Garcia holds a history for working with one of the world's most recognized designers Marc Jacobs. The duo worked for the American fashion brand, Perry Ellis.
Following her departure as an intern from Perry Ellis, she went on to develop her journalism career and worked at the Mirabella as an Assistant Stylist and Market Editor before she landed on a new job as a fashion director at Elle, a top worldwide Fashion magazine. She worked at Elle from 2000 to 2008, whilst simultaneously appearing as a judge on 'Project Runway' since 2004.
After leaving her job at Elle, Garcia then worked at Marie Claire as a creative director since 2012 until it was announced in 2017 that Garcia decided to return to Elle to work as the editor-in-chief in 2017.
6. Elle Reportedly fired Nina Garcia.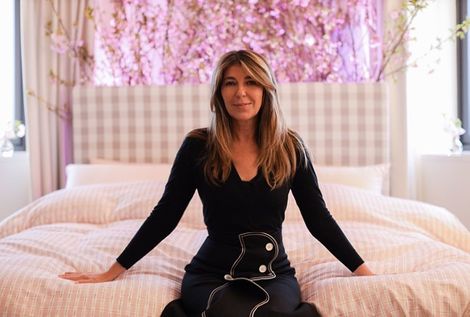 Nina Garcia was reportedly fired by Elle.

SOURCE: Nina Garcia IG
Although it's claimed that her contract with Elle ended in 2008, some reports claimed she was actually fired by the company and that her contract was later renewed. But, with being handled a new job role at Elle again since 2018, all the rumors and speculations ceased to matter.
5. Nina Garcia is Friends With A-lister Celebrities.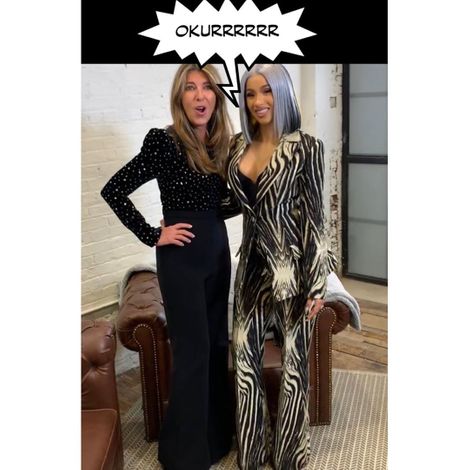 Nina Garcia pictured with rapper Cardi B.
SOURCE: Nina Garcia IG
With her beautiful brunette locks and a standing height of 1.63 meters, Nina Garcia herself looks no less than a proper Hollywood celebrity, and throughout her career journey, not only Garcia received the opportunity to work with tons of Hollywood A-lister including supermodel Gigi Hadid, singers Celine Dion, Dua Lipa, Taylor Swift, Jennifer Aniston, Cardi B and other more but also made a great friendship with them along the journey.
4. Nina Garcia Released Her First Book in 2007.
Nina Garcia during the launch of her book 'The One Hundred: A Guide to the Pieces Every Stylish Woman Must Own' in 2008.

SOURCE: Zimbio
In consideration of her Journalism career, Nina Garcia released four books in total. With her first book 'The Little Black Book of Style' also available in Spanish and Portuguese, released on 5th September 2007, the author then went on to release 'The One Hundred: A Guide to the Pieces Every Stylish Woman Must Own' in 2008, 'The Style Strategy' in 2009 and 'Look Book' in 2010.
3. Nina Garcia Is A Happily Married Woman.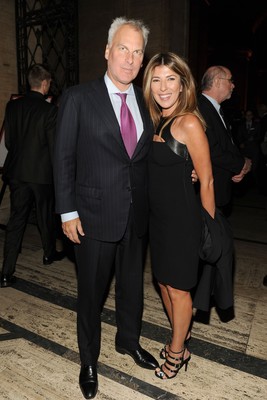 Nina Garcia and husband David Lucas Conrod, CEO at the FocusPoint Private Capital Group.

SOURCE: Patrick McMullan
As successfully content Nina Garcia is with her professional life, she is as much content with her professional life too. Garcia shares a married life with husband David Lucas Conrod of over a decade. Although not much is known about their married life, Nina Garcia's husband Conrod is the CEO at the FocusPoint Private Capital Group.
2. Nina Garcia Is Not Your Regular Mother
Nina Garcia is a mom to Lucas Alexander Conrod and Alexander David Conrod.

SOURCE: Pinterest
Nina Garcia and her husband David Lucas Conrod are parents to two children, both sons. The couple welcomed their first child Lucas Alexander Conrod on 24th March 2007 prior to their second son Alexander David Conrod who entered the world in the late November 2010.
Garcia took to Twitter to share the happy news of giving birth to her second child, she wrote: "Delighted to announce that over the wknd we welcomed 8lb13oz Alexander David Conrod into our home! Baby is doing great & Lucas is thrilled!"
1. Nina Garcia is Extremely Rich As F*ck.
Over the decades working as an author, fashion director, editor-in-chief and assistant stylist, Garcia accumulated a lot of money to her wealth.
With Nina Garcia net worth standing at a whopping amount of over $3 million she made from her attractive salary of a hundred thousand dollars from her job, business endorsements and many more, it comes to no surprise that she owned a multi-million dollar apartment in Manhattan New York with her husband.
The couple, however, sold the apartment for $8.5 million when Nina was pregnant with her second child, as per reports.
Garcia's husband, David Lucas Conrod, who helped raise $13 billion for institutional and private investor capital for Guggenheim Partners from 1992 to 2000 also has an estimated net worth of over $1million.
-->