Top 5 Facts About American Model Wendy Fiore
Published Sun Nov 03 2019 By Travis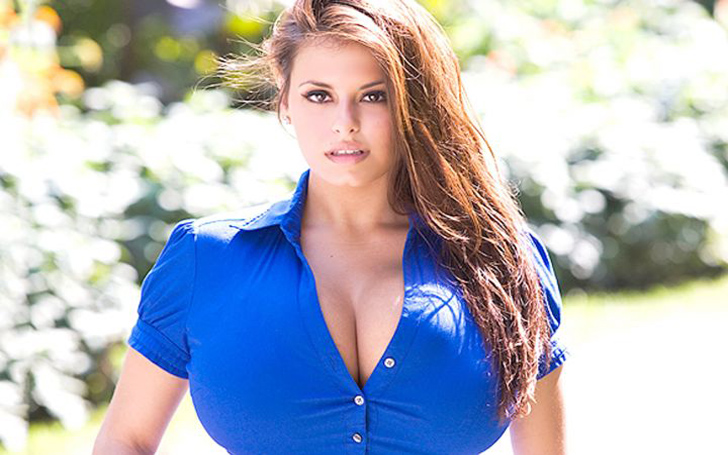 The rise of social media opened the world to one another; it was all made possible by the internet, but even when the internet was starting out, the human connection was not there. Social media provided a platform where people could meet one another virtually and form relationships. Though the whole thing's taken an ignorant look of sorts as of now where virtual life and real life are two distant things, the rise of social media also gave rise to a whole new brand of celebrity.
Instagram, YouTube, Facebook, etc. famous is a new branch of celebrity which no one was expecting to find, but they are here all the same. People were able to monetize their presence online, and this allowed various people to make a living on social media. One of the early social media celebrities who found success on social media is model Wendy Fiore.
Source: Instagram
Wendy Fiore was born on 21 December 1983 in Downers Grove, the United States, to her parents and lived most of her life there with her father and mother. After getting her early education, the model was looking for a new adventure, which is why she left her home and moved to New York to earn money and make a career for herself. So, here are five facts you should know about Wendy Fiore and her rise to stardom.
5. Wendy was Raised by Her Mother and Step Father
Wendy Fiore lived with her parents during her formative years, but her parents were not together for a long time after her birth. Her mother worked as a fashion designer, and she soon divorced her husband and married Bud Asher, who was a football coach and politician. She was raised by her mother and her step-father during the early part of her teenage, and soon, she moved out to pursue her own career.
4. Instagram Famous
Wendy was done living at home and wanted to spread her wings, which led her to New York. She lived alone in the big city and made ends meet on her own. Living with her mother, Wendy developed an acute sense of fashion and making an appearance, which led her to pursue a career in modeling. While her career was only taking off a little, she started posting pictures on social media sites and Instagram, which led her to start her own website, and soon, she became Instagram famous, and now she boasts over 400,000 fans on the image-sharing platform.
3. Internet Savvy to Make Her Rich
Instagram provided a platform for the model to get herself out there in the open and make herself some opportunities. Not only was she making herself a celebrity, but she was also monetizing her online presence. Making money from Instagram and fashion shoots is the income source of the model. Through all her endeavors, she managed to gather a net worth close to $500,000 and earns about $80,000 yearly.
2. Relationship Status and a Huge Fan of Johnny Depp
The model is out and about when it comes to her internet presence and outside commitments, but when it comes to her love life and personal space, the model is extremely protective of everything. There does not appear to anyone special in her life, which is probably by design, and even if there was a special someone in her life, she is extremely protective about the whole thing. She did, however, mention she is a huge fan of Johnny Depp.
1. Wendy is an Advocate for Crohn's Disease
Wendy Fiore suffers from a form of Crohn's Disease called ileitis, where there is inflammation in a portion of the small intestine. The said disease is a form of inflammatory bowel disease which causes a problem in the stomach and the intestine of a suffering person. There are ways to manage the pain and stop the inflammation, but there is no concrete cure to the disease. This is probably the reason why she is one of the advocates for more research on Crohn's disease.
Before you leave, make sure to head on over to our Entertainment section for more news and gossip on your favorite celebrities. Also, do not forget to visit Glamour Fame to be in the know of all the happenings in the world of show business.
-->