Top 5 Facts About BBC Broadcaster Alice Levine
Published Mon Aug 05 2019 By Sea
Alice Levine is a beloved TV personality who hosts various shows on BBC1 and Channel 4. She is considered one of the hottest TV presenters in the UK and is an excellent one at that.
Alice presents BBC Radio 1's weekend afternoon show and her podcast 'My Dad Wrote A Porno' with Jamie Morton and James Cooper. The read-head beauty has a lot to offer on television having already appeared in various comedy shows as well.
5. Career As A Presenter
Alice began her career as a television presenter back in 2008 with a web show called 'B-box' after being voted 'Best On-Screen Female' at the National Student Television Awards. Since then she was a part of more than two dozen TV shows and is now associated with the British Broadcasting Corporation (BBC). Her BBC career began with a Radio show on BBC Radio 1 with Phil Taggart in January 2013 after hosting 'Big Brother's Bit on the Side' for tow years on Channel 5.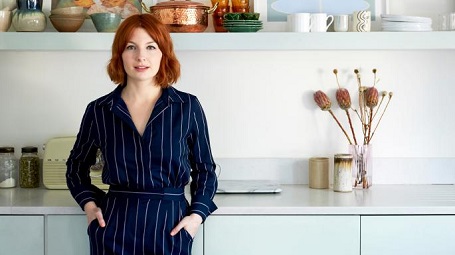 The BBC hottie currently hosts 'Radio 1's Big Weekend' show beginning since 2013 along with co-presenting Radio 1's 'Dev & Alice' since last year. She also is a backstage presenter in The BRIT Awards, starting out since 2017.
4. Alice Recently Produced Her First Comedy Special 'My Dad Wrote A Porno'
Alice is the presenter for the British comedy podcast 'My Dad Wrote a Porno', a job she started in 2015. In 2019, she moved on from presenter to executive co-producer for its TV special. The comedy special premiered on HBO in May 2019 after they announced Done and Dusted would be producing it in the US.
The show was an international hit and was critically acclaimed everywhere it went. The live show was toured around the world, in the UK, Ireland, New Zealand, Australia, Canada, and the USA. The podcast has above 150 million downloads and counting. Many claim that it was Alice who provided My Dad Wrote A Porno with such success. The tour will further commence in 2020.
3. A Passionate Comedian
Along with the passion for presenting, comedy has always been a thing for Alice. She is as passionate about it like any other career she pursues. The spirit she showed in 'My Dad Wrote A Porno' indicates that all too well.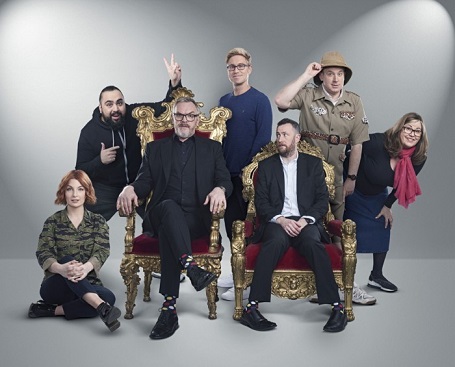 Besides that, she also has presented in various comedy TV shows such as 'QI', 'Taskmaster', '8 Out Of 10 Cats' and many more. Just look at the variety of her filmography.
2. The Flower Enthusiast
Besides being a food columnist for 'Marie Claire', the Nottingham born comedian is also a flower enthusiast. If you look at the decorations she sets up at the food table for her food and lifestyle brand, 'Jackson & Levine' (with Laura Jackson), there will be flowers all over the table.
She tried a hand even at sketching after she received from London Flower Studio.
Explore her Instagram, and you can see the flower emoji quite often.
She told Daily Mail last year, "I love picking wild bits and pieces. When you get a bunch of flowers for an occasion and they feel really bridal and done it's too much, loose wild flowers are always nice."
1. Alice's Live-in Boyfriend Edward Ibbotson
The red-haired beauty is believed to be dating former chef Edward Ibbotson since 2014. She told Telegraph in 2014 that Ed is her 'other half' who she lives with. She met him when she was searching for a flat six years ago. He used to cook for 'The Convenience' on Chatsworth Road, where he was the main chef. Ed and his friends were looking for a housemate and thus started living together.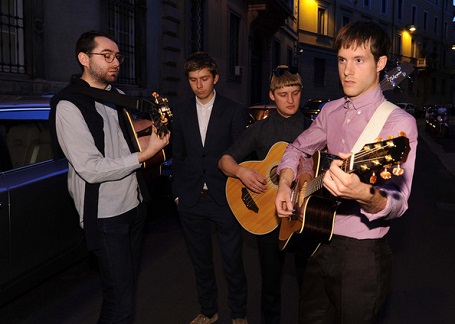 Ed is also the vocalist and guitarist of the Indie Rock band 'Life in Film'. Go search on him!
-->