Top 5 Facts About Cuban Model Elizabeth Ruiz
Published Fri Nov 01 2019 By Travis
Elizabeth Ruiz is an Instagram celebrity who also found fame in Vine while the service was still up and running. She capitalized on her good looks and found early fame on Instagram, which allowed her to quit her job and focus solely on monetizing her internet presence. So, here are five things you should know about the model and social media celebrity Elizabeth Ruiz.
5. Elizabeth was Born in Cuba and Raised in the United States
The Instagram model was born in Cuba on 21 November 1991 to her parents, whom she is extremely protective of. Though she was born in Cuba, the model moved to the US with her family when she was still only a baby. Elizabeth Ruiz was raised in America by her parents, and she went to school in the States. The model is quiet about her educational qualification, so we are not certain if she went to college or not, but we are certain she is a high school graduate.
4. She Worked as a Waiter Before Finding Fame
Elizabeth got her education and moved out of her home, and living on your own is a difficult thing. There are going to be responsibilities on your head, which was not the case when she was living with her parents.
To support herself in her new life, the Instagram celebrity took the job as a waiter. She is a beautiful woman, which is why she was hired at Hooters. Elizabeth worked at the restaurant chain for a while, also posting her picture only, which started to gain a lot of traction. She soon quit her job and put her sole focus on her internet personality and getting as many followers on Instagram as possible.
3. Finding Fame on Instagram and Vine
While Elizabeth was working as a model in Hooters, she was also posting beautiful pictures of herself on the image sharing site Instagram. She was slowly gaining followers on the site, and she was also starting to earn some money off her internet presence. Then, the Hooters' job was moot, which is why she left, and quickly, she was followed by almost 100,000 people.
Elizabeth took up her Instagram presence up a notch, and then she started to record videos for Vine. The funny videos helped her gain a different group of fans, and she started collaborating with other Viners to cement her position further. While Vine was blowing up, she also took up YouTube as another place where she could make money off of.
Watch: Elizabeth Ruiz on YouTube making funny videos
The model started making videos for YouTube, and then Vine discontinued their service, which further helped her divide her time between Instagram and YouTube.
2. Her Movie and Television Career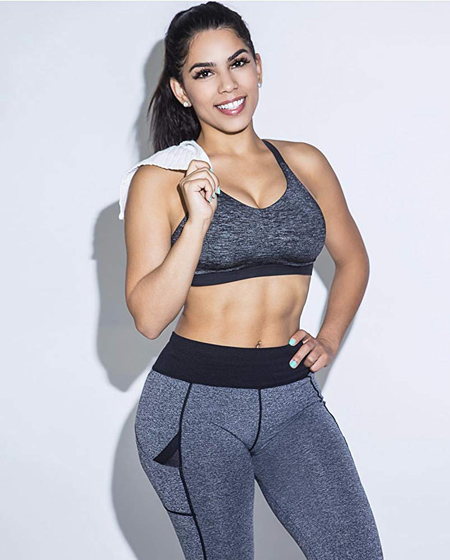 While the model is focused on her YouTube and Instagram presence, she is also not shy about branching out into other aspects of show business to further expose herself. She is credited on almost 20 different movies and TV shows, which is surprising for someone who is famous on social media only.
Most recently, she appeared in the show 'Unsolved: The Murders of Tupac and the Notorious B.I.G.' She also appeared in one episode of Jay Pharoah's show on Showtime called 'White Famous.' Elizabeth also tried her hand in the movie industry with her appearance in the film 'Phoenix Forgotten.'
1. Relationship with Von Miller and the Sex Tape Controversy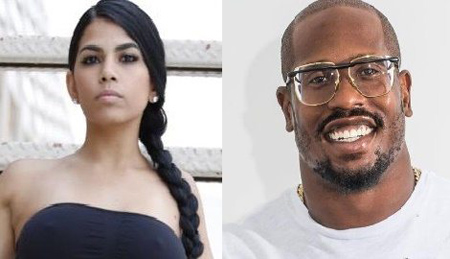 Elizabeth was on vacation in Cancun, Mexico, when the NFL superstar and Super Bowl winner Von Miller was also there. There the two met and hooked up; after spending some time together, the two took their party to the room, and they engaged in sexual activities.
While lying with each other and having sex, the couple was also filming. Miller knew he was being recorded, and he allowed to it happen, and the next day, when they went, they separate ways he told her not to show the video to anyone, and she can keep it.
Elizabeth kept the video for a while, but then she approached TMZ to sell them the sex tape, which reached the ear of Von, and he was quick to shut the whole thing down. A court case ensued where the judge forbade the model from uploading or selling the sex tape.
Before you leave, make sure to head on over to our Entertainment section for all the latest news and gossip on your favorite celebrities. Also, do not forget to visit Glamour Fame to be in the know of all the happenings in the world of show business.
-->