Top 5 Facts About Former Glamour Model Holly Peers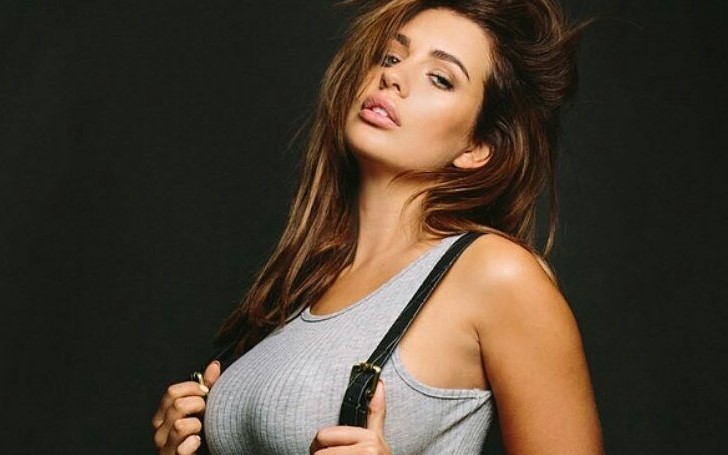 The former Glamour Model, Holly Peers, is one of the most acclaimed models of the time we can recall. Don't get confused with the word 'former' as she is still the bombshell.
Holly Jade Peers, who was born on 30th July 1987, is an English Glamour model, who began her modeling career from the year 2009.
Popular for her appearance on Page 3 of Britian's one of the finest page 3 provider, The Sun. Moreover, she also models for Nuts and Loaded.
Well, you can pretty much guess how famous Holly AKA Hollie Peers was and still has a pretty strong hold on the modelling sector. There's so much to know about this amazing model. So without further ado, let's dive into the facts of British's highly acclaimed model.
5. Holly Peers Boasts the Best Bosom of the Whole UK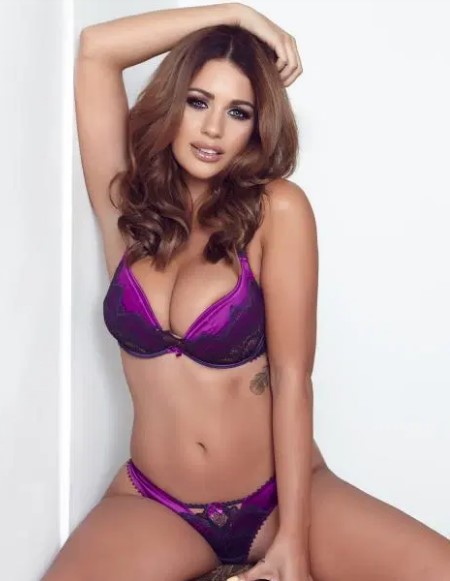 Britain's finest bosom award goes to - - - Hollie Peers.
Source: The Sun
Well, Well, what do we have here! A pure gem on the first fact. We think most of the guys know this fact, but still, we had to include this here as this can't be miss. Holly Peers has the bosom of the whole Britains.
According to the study by plastic surgeon Dr. Patrick Mallucci, the SCORCHERS' model has Britain's best boobs of all time. Her assets were deemed to be perfect in size and shape.
4. Holly Peers Paid Homage to the Britian's Then-Prime Minister, and it was a Kind of a Big Deal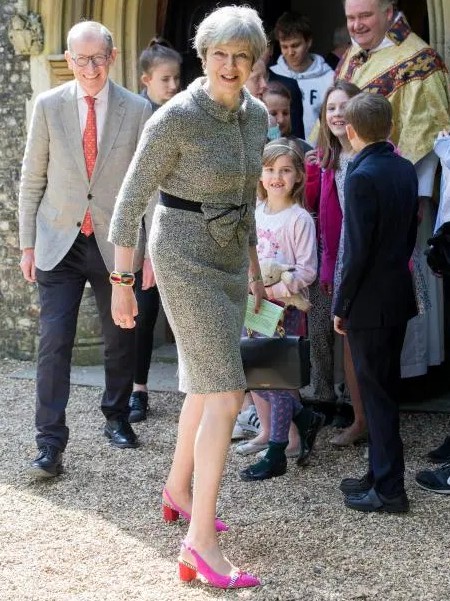 Theresa's block-heel which inspired Holly's lingerie.
Source: The Sun
When you are famous, you do things which are kind of extraordinary and everything you do makes the news. Something similar happened when Hollie Peers paid her homage to the British then-Prime Minister, Theresa May.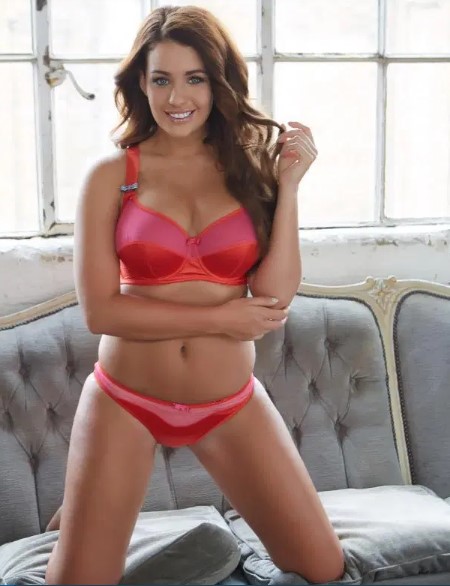 Theresa heels inspire Lingerie which Holly wore as a homage to the then-prime minister.
Source: The Sun
The Glamour model posed in pink lingerie which she taught is inspiration from Mrs. May's 'pink block heel.' Holly got much attention after her homage, probably more attention than Theresa herself even though she was doing some important campaign at that time.
3. Glamour Queen, Holly, Cheered For England Against Tunisia in the World Cup 2018
This is how Peers showed up on the match against Tunisia. No wonder, England won the match.
Source: The Sun
As we said already, when you are famous, your every move makes the news. So, this goes back to the time when England was playing against Tunisia in the World Cup 2018.
Ms. 'Best Bosom', who is a big fan of Manchester City Football Club, showed up to the match in Russia, clad in sexiest 'Three Lion' outfit you could ever imagine. Well, the cheering up worked for the guys as England won the match with a 2-1 score.
2. Peers Stayed Modest on Her Win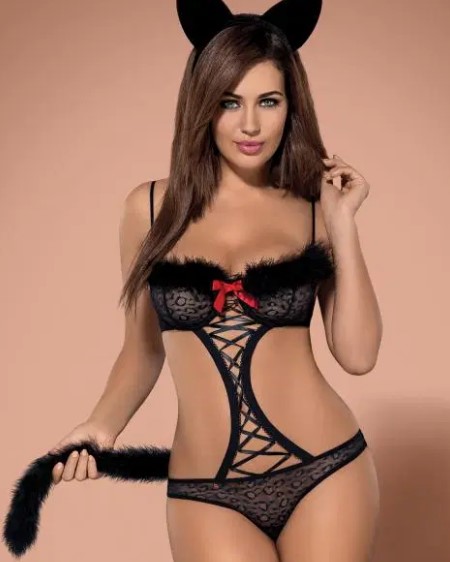 Holly remained modest even though she was titled model with Britains' 'The Perfect Breast.'
Source: The Sun
Out of 100 models, Holly Peers was selected as the model with perfect boobs in the whole of Britain. Model's 30G chest came out on top at the University College London Study.
She even went through computer tests which were used to analyze her figures and identify the ideal mathematical proportions along with other 99 Glamour models.
Holly was deemed the best, but she thinks there must be something wrong with the study. Peers said, "I look at so many other girls with lovely boobs and think they're much better than mine."
She remained modest even after she was chosen as the model with 'The Perfect Breast.'
1. Holly Peers was Once Caught DUI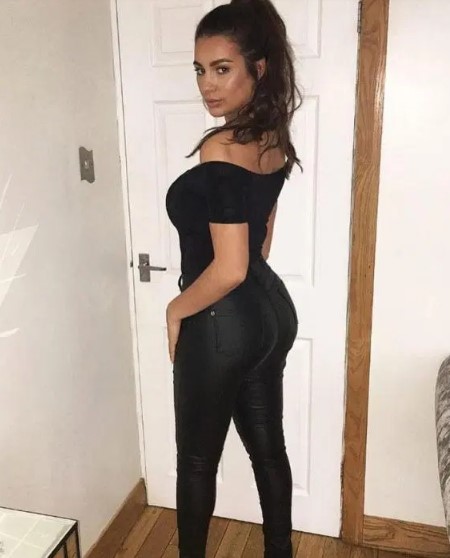 She is the bombshell! Very hard to resist not to look.
Source: The Sun
Former topless model, Holly Peers, was once caught driving while under influence. The 33-years-model failed the breath test after she was stopped for driving her Fiat 500 illegally.
Her lawyer Stephen Connor said, "She is a self-employed model, but work is drying up and she is struggling. She is currently undertaking a makeup course and will be self-employed in that venture."
Connor continued, "The loss of her license is inevitable and will dramatically affect her course and job opportunities. This was not a high reading. I ask you to be as lenient as possible."
To know more information on your favorite celebrities' lifestyle, stay tuned to Glamourfame.com, and don't forget to sign up for the newsletter.