Top 5 Facts About Jewel Brangman
Published Mon Nov 04 2019 By Sea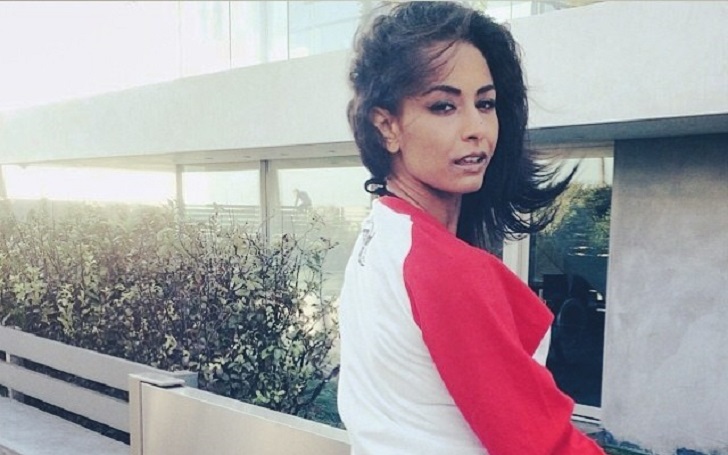 Jewel Alexandra Brangman was an aspiring model until her tragic passing in 2014. The incident left her father, Alexander Brangman, devastated, and her boyfriend Scott Eastwood unable to recover for over a couple of years.
The then-26-year-old had a dream to be a model after her whole life of success at the gymnasium. It was all shattered when she got into what looked likes a not-a-big-deal car accident. The crash itself didn't directly take her life, the faulty safety measure in the car did, Alexander continually insists.
Jewel was on 'BTS American Hustle Life' if anyone remembers her differently from being Scott Eastwood's girlfriend.
► Shrapnel From an Exploding Airbag Took Her Life
On 7 September 2014, Jewel was driving from San Diego to Los Angeles in a 2001 Honda Civic car that she rented out for the trip when she rear-ended a van in Los Angeles County. Honda and the National Highway Traffic Safety Administration confirmed an exploding airbag led to her demise.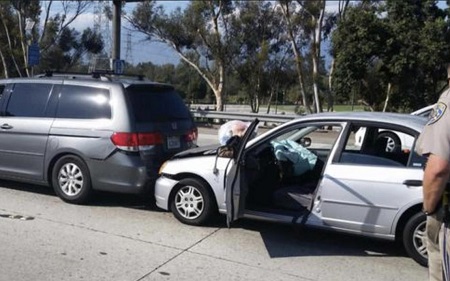 The shrapnel flew into her neck, damaging her spine.
Source: Brangman Family Photo
The airbag exploded with so much force it spewed metal shrapnel splitting her spine. She lost a lot of blood when the metal went in her carotid artery and coded three times before the death. She was brain dead already, and the doctors couldn't do a thing to save her.
According to Honda, the car was recalled in 2009, but the owners had failed to repair it despite sending four notices to them. That was the eighth death (7th in the US) worldwide due to faulty airbags and Takata Corp. of Japan, that made the airbag, agreed a 33.8 million recalling by doubling the number or air bag inflators. Honda also advised users to repair their cars when they are recalled.
► Father Became a Safety Advocate After Filing Lawsuit Against Honda and Airbag Company
While Alexander didn't know about the specific details of the accident, he picked up his feet after everything blew over and used his background as a law professor to do what a concerned parent must. He became a safety advocate.
In April, he collected the details and sued Honda, the manufacturer Takata and Sunset Car Rental of LLC, the rental company of car vehicle she was driving, for wrongful death lawsuit. Takata was heavily scrutinized for using cheaper means as opposed to better safety. He sued six defendants, but he knew which attorneys to appoint at the time.
Consequently, it prompted the largest automotive recall in US history, the recalling of 33.8 million cars (as said before).
► Jewel Was a Fitness and Gymnastics Trainer
One look at her Instagram page would tell you how glamorous Jewel was. Along with her desire to become a model and an actress, she was also a fitness and gymnastics coach. She did gymnastics from a very young age and went on to become a pre-Olympic gymnast and an academic All-American.
Whenever she had her classes and competitions, Alexander would drive her and her fellow gymnastics teammates in his own vehicle. Her passion was well driven and can be witnessed in her routines as well.
► Scott Couldn't Attend the Funeral and Was Not Able to Reach Out Her Father for Two Years
Jewel was gone but, Scott was not able to attend the funeral for her, simply because he was too heartbroken. He admitted that he didn't have the words to say to anyone about it. He says it really affected her in a very different way than it did when he lost other friends. He was finding it difficult to date. In August 2016, he told GQ Style he hadn't contacted Alexander because he couldn't find the words to say to him.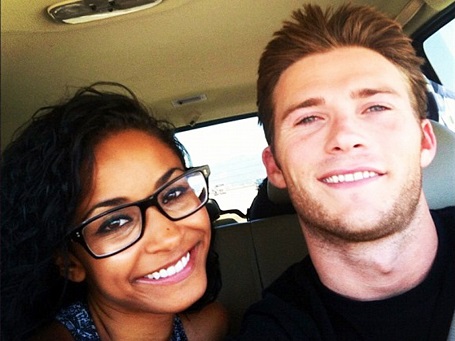 They were in a relationship for two years before her tragic passing.
Source: Jewel Alexandra, Instagram
It might've been the moment he realized he had to stop sulking and just talk to him. Later that month, Alexander said in an interview he apologized to him on the night of 23 August 2016. He said Scott was very apologetic. Before that, Alexander was hurt by the fact that Scott didn't attend the funeral and never talked to him when every one of her friends paid respect to her. Although he doesn't approve of Scott talking about Jewel publicly without his consent, there is no bad blood between them.
► Father Alexander Was a Single Parent with Another Son
When father Alexander heard the news, he just fell to the floor and didn't have any idea about the details of the accident. He just was dumbfounded at having to look at his beautiful daughter hooked up to a "monstrous life support system".
Jewel's aunt, Alexander's brother, was also named Jewel, and she also passed away when he was a young boy. He struggled his whole life but made it through with two kids with his name. Jewel had an older brother with whom she was raised by his single father. He was in every step of her life and never missed a beat. When she wanted to relocate to San Diego after obtaining her graduate degree, he did too and left his early life.
Watch: Alexander Brangman Talks about His Daughter
He really lost a jewel at the time and has been very provocative in roadway safety since then. He will never get over the loss of his precious daughter; no parent can.
Stay in touch with GlamourFame for more Entertainment content.
-->