Top 5 Facts About Nancy Putkoski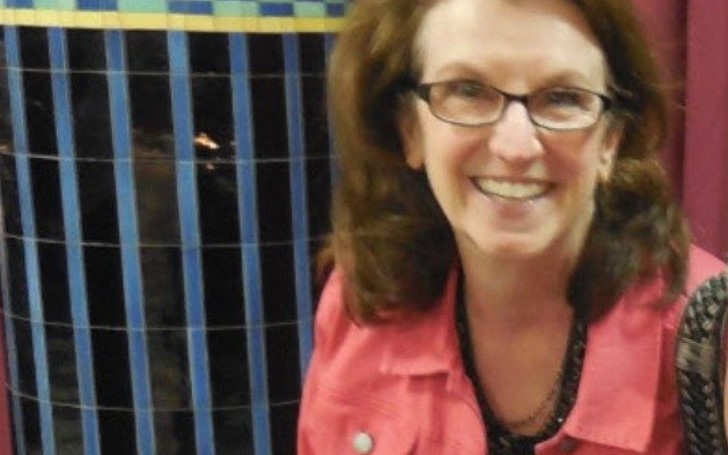 Nancy Putkoski, a name you probably came across when Anthony Bourdain hanged himself in one of the hotels in France, Strasbourg.
Anthony was a celebrity chef; he used to travel places for his work, which kind of is the reason for their initial tension on their relationship and later eventually was the cause of their split.
There are some intriguing facts about the wife of the celebrity chef, so without further ado, let's dive into the facts of the Nancy Putkoski.
5. Nancy Putkoski and Anthony Bourdain knew each other from childhood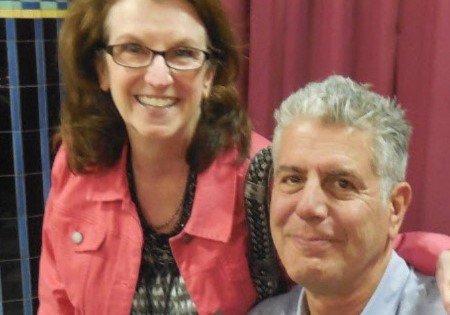 Nancy was the childhood sweetheart of the famous celebrity chef, Anthony Bourdain.
Source: Blurp
Nancy Putkoski and Anthony Bourdain were friends from an early age. The two studied in the same school; however, the celebrity chef was not brave enough to express his feelings to his childhood love.
And more excitingly, he was a junior to his childhood sweetheart, which was one of the reasons Nancy Putkoski distant himself from the celebrity chef.
4. The Couple Met After High School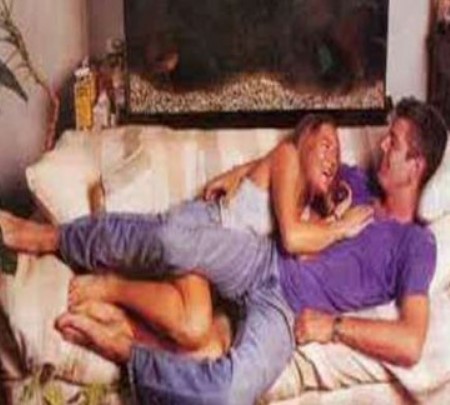 College romance was at peak for the former couple.
Source: Asian Network
After high school, the former couple finally met, and even the celebrity chef, Anthony, found the courage to tell her how he feels about Nancy.
The late celebrity chef, however, did not get the love back from Nancy that easy. Back in the days, Nancy was kind of the girl who used to distant herself from random guys.
So, you can pretty much imagine how hard it must have been for Anthony to win Putkoski's trust and love. Moreover, the celebrity chef even completed his high-school a year early just to be with the same level of his love in the college.
After the proposal, Nancy said yes!
3. Putkoski and Bourdain Divorced After 20 Years of Their Marriage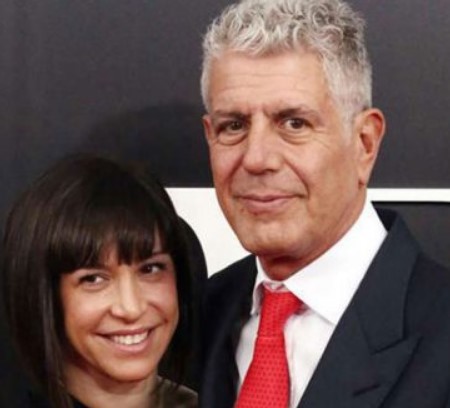 Anthony tied the knot with Ottavia after his split with his first wife, Nancy Putkoski.
Source: Blurp
After spending much time together, and they used to know each other since mid-school, the couple eventually walked down the aisle in 1985.
The duo was one of the most beautiful couples we could ever see. The two spent two decades together, until finally calling it quits in 2005. One of the main reasons for their split is, Anthony, being unfaithful in their marriage.
The couple tried to win through all the odds, but nothing worked as Anthony was ready to move in with another woman, Ottavia Busia.
2. Nancy Putkoski is Currently Single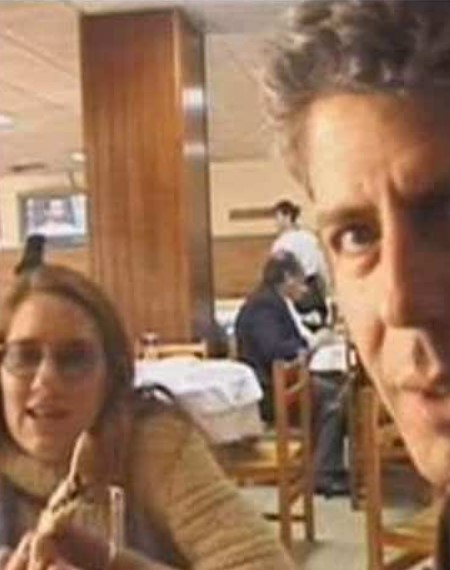 The former couple enjoying a nice meal at a diner.
Source: RK
After the split with her ex-husband, Nancy Putkoski was left devastated. More than the divorce, finding her ex-husband was having affairs with other women is what broke Nancy the most.
Nancy is kind of taking a break from relationships at the moment as she needs time to get out of all the toxicity from her past marriage, which is kind of understandable. Nancy and Anthony don't share any children, so it was relatively easy for both of them to move on as they did not have to fight for the custody of the child.
1. Nancy Putkoski Never Liked the Idea of Being in a Spotlight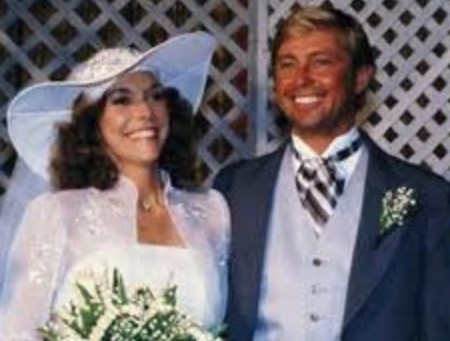 The then-couple shared a wide smile on their special day.
Source: KnoeR
Being a wife to a celebrity, be it an actor or chef, you can't skip the spotlight. Anthony was kind of a person who sought fame because it was important for his job, but Nancy never liked it.
Putkoski always tried to ignore the celebrity status, which Bourdain did not like about her wife. There was one instance when the celebrity chef showed his concerns for his wife because she never liked being on the spotlight.
Anthony said, "I was keeping a sharp, worried eye on Nancy, who hated the idea of making a television show, hated being near a camera, and had already taken a serious dislike to the producer for keeping me busy most of the day shooting 'B-roll,' meaning scenery, shots of me walking around and pretending I was thinking deep thoughts, while she stewed, neglected, in a hotel room."
For more information on your favorite celebrities' lifestyle, stay tuned to Glamourfame.com, and don't forget to sign up for the newsletter.
-->