Top 5 Facts About Steph Curry's Wife Ayesha Curry
Published Thu Sep 12 2019 By Chester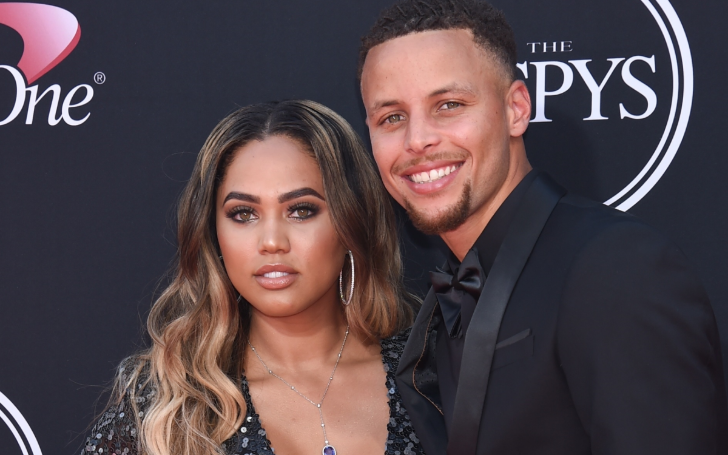 Learn the intriguing facts of the 'Golden State Warriors' star Stephen Curry wife, Ayesha Curry.
Instead of Steph Curry's astonishing gameplays, three-points shots and dribbles, in today's article, we are here to talk about some of the intriguing facts of Stephen's soulmate Ayesha Disa Curry.
So let's dig in with the facts about the multi-talent Canadian-American actress who is in fact a celebrity cook, cookbook author, and model.
Steph Curry's Wife Ayesha Curry Spoke About The Troubles She Faced Marrying The NBA Star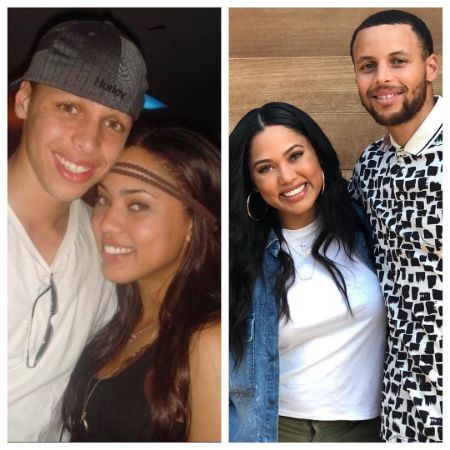 On January 16, Curry shared #10 Years Challenge photo.
(SOURCE: @ayeshacurry)
Ayesha and Steph are longtime soulmates from their teenage days as they both were in the same church youth group, both holding big dreams but not so close to each other.
A year later, Steph, 31, was playing basketball at Davidson College and was in town for the ESPYs and Ayesha was working as a model in Los Angeles, U.S. Consider it as fate or coincidence, they met each other in 2008. Initially and after years of dating, they got married on July 30, 2011.
But after years of marriage the point guard of the 'Golden State Warrior,' Curry was on the peak of his NBA career which made Ayesha's feeling insecure and led to complications in their marital life.
People even criticized her kitchen business citing it was inappropriate for being the wife of number 30 player of the Golden State Warriors.
Despite their ups and downs in their relationship, head over heels is still going stronger.
Ayesha Faced Criticisms For Asking Male Attention
Disa faced a lot of criticisms on the popular television show Red Table Talk hosted by Jada Pinkett Smith, mother Adrienne Banfield-Jones and daughter Willow Smith for unveiling that she didn't get enough attention from the male artists.
Ayesha shared taking to Facebook Watch show,
Something that really bothers me, and honestly has given me a sense of a little bit of an insecurity, is the fact that — yeah, there are all these women, like, throwing themselves [at him], but me, like, the past 10 years, I don't have any of that," "I have zero — this sounds weird — but, like, male attention, and so then I begin to internalize it, and I'm like, 'Is something wrong with me?
Soon as the mother of three shared, "I have zero male attention," she received tons of backlash from NBA fans and critics. Some of the critic's backlashes on the issue reads,
Reading these comments people surely did not love her statement.
The Host & Producer of ABC's Family Food Fight
The multi-talented star is the producer of the American cooking reality show 'Family Food Fight' which follows the franchise of the Australian television show named after the same name.The show revolves around the family of three as they battle to become America's best food family.
The other judges of the show include Cat Cara and Graham Elliot. On the other hand, Steph also runs an American sports reality competition Holey Moley on the same channel ABC.
Besides, the reality star also hosts other cooking shows Ayesha's Home Kitchen and owns her own kitchen appliances - 'Cookware'. Her eponymous cookware is sold everywhere from Macy's to Walmart.
Ms. Curry Has A Huge Social Media Followers
SOURCE: @Ayeshacurry Instagram
The 30-year-old star is equally popular in social media as she is in television and media. As a matter of fact, she has a staggering social media followers.
Ayesha has around seven million followers on Instagram, Nine hundred sixty nine thousand followers on Twitter where she often posts updates about her shows, makeup endeavors 'covergirl', personal stories, and other stuff. Check out her fun and stimulating Instagram.
Postpartum and Cosmetic Surgery Was Depressing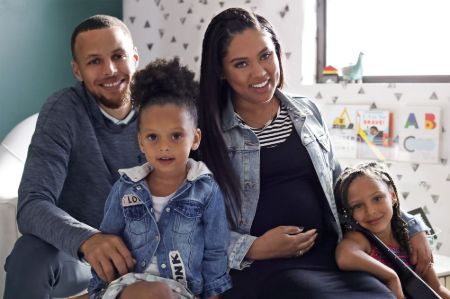 SOURCE: People
The mother of three kids, Canon W. Jack, Ryan Carson and Riley Elizabeth faced depression after giving birth to her three and half year daughter Ryan.
Back in 2015, she felt miserable about her body as the pregnancy led her with broader chest, birth scars, and sagging problems. So she opted for plastic surgery and augmentation which she regrets now. Disa exclusively shared on Today.
The intention was just to have them lifted, but I came out with these bigger bo*bs I didn't want. I got the most botched b*ob job on the face of the planet. They're worse now than they were before.
"I would never do anything like that again," she said. "But I'm an advocate of if something makes you happy, who cares about the judgment?," Ayesha shares.
We hope you enjoyed the facts of 'The face of CoverGirl' Ayesha Curry. Stay tuned and connected to find the update on more intriguing articles - Is Michael Jordan the richest NBA player of all time? Check out who else makes the Top 5!
-->