Top 5 Facts About American Attorney Staci Keanan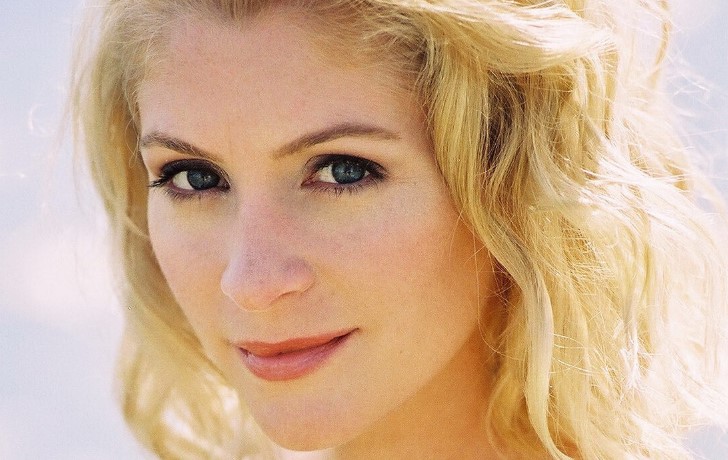 Staci Keanan was born on June 6, 1975, who many of you know as American deputy district attorney. But many of you might have missed this detail that was an actress too.
The 44-year-old is best known as an actress for portraying the role of 'Nicole Bradford' on the NBC sitcom 'My Two Dads.' The show ran three years from 1987 to 1990.
Moreover, she is also known for her part on the ABC's show, 'Step by Step.' There are a few more details about the actress that you might like to know. So, to your service, we've gathered some information to fill you in with some interesting facts.
5. Staci Keanan Started Modeling From an Early Age
The former actress/American Deputy, Staci Keanan, started modeling from an early age. She was only five when she first tried out for the modeling.
She appeared in print, radio, and television ads. Staci also voiced for 'My Little Pony,' and she appeared in many more popular ads like for Burger King, and Hershey's Kisses.
4. There were Rumors of Staci Keanan Death
While she is still living and breathing the air that we all do, there was a time when people thought she was dead.
Many people thought Staci Keanan was dead when one of the hoax sites with the name 'celebritynewsinc.weebly.com' posted an article speculating Kaci's death.
The article was written by a 'Richard Drungus,' where he titled the article 'Actress Staci Keanan Passes Away at Age 35.'
The reason for the death, according to the writer, was overdose on prescribed drugs as she was going through depression, which none of them was true.
3. Staci Keanan Show Step by Step was a Huge Success in Germany as Well
We don't need to stress how good Staci Keanan was on the show, Step by Step. While the American sitcom on ABC was a huge success, the show got huge love from Germany too.
The German dubbed version of the show was titled, 'Eine Starke Familie' which translates to - 'A strong family."
The actress who played the character of 'Dana Foster,' was loved by people around the world. In the German version of the show, Staci's voiceover for the German version was done by Ranja Bonalana.
2. Staci Keanan is Married to Guy Birtwhistle
Staci, who is a former actress, is married to actor and producer husband Guy Birtwhistle. Guy is well known for his roles in 'Alistair1918' (2015), 'Night Music' (2010), and 'First Landing' (2007).
The couple tied the knot on February 11, 2017, and is together since then. The couple is very private about their life, they don't really share anything on their social media, nor they make any appearance on TVs to comment about their personal life. However, it seems the two share a good bonding.
1. Staci Keanan is Working as a Full-Time Lawyer Now
The former actress who won the heart of many with her acting prowess, has sadly, called it quits with her acting career. The former actress is now a full-time lawyer.
The actress attended the University of California, and received her UG degree from there and later went to Southwestern Law School and later admitted to the State Bar of Cali.
To know more about your favorite celebrities lifestyle, stay tuned to Glamourfame.com, and don't forget to sign up for the newsletter.
-->