Top 5 Facts About Romesh Ranganathan Wife Leesa Ranganathan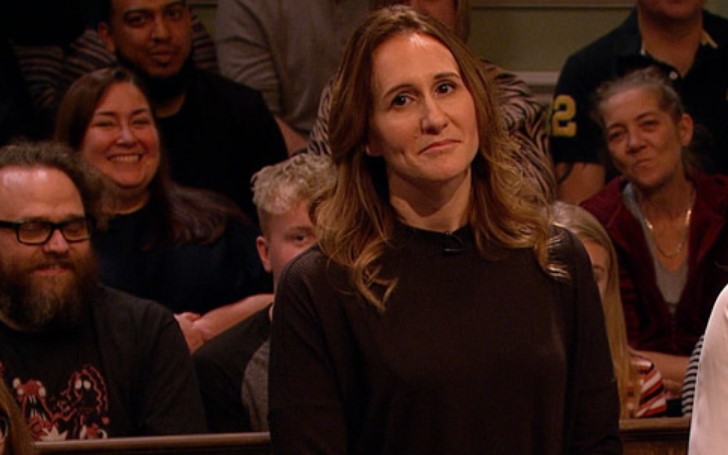 Any fans of the stand-up comedy here? Well, if you are, then we are pretty much sure you know one of Britain's finest stand-up comedians, Romesh Ranganathan. The artist came into prominence when he was nominated for the 'Best Newcomer' at the 2013 Edinburgh award.
Assuming you know about this talent, we are just wondering how well you know about the comedian's wife, Leesa Ranganathan? Well, there's nothing really more to tell about her as she is a very private person, but she seems like an interesting person from what we know.
We have gathered a few information about Leesa, hope you will find them interesting knowing these facts about her. So, let's go to some of the facts which we could extract from her.
5. Leesa Ranganathan was Previously a Drama Teacher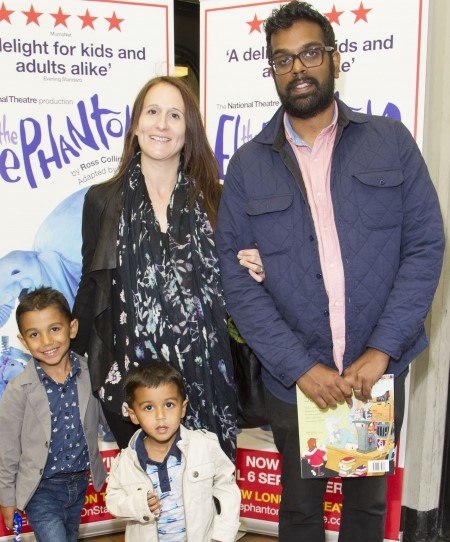 Romesh, Leesa and their two children.
Source: Instagram
Though Leesa Ranganathan is known as the wife of famous comedian Romesh Ranganathan, she has her own career for which she stands out in a crowd.
Leesa was an English drama teacher at Hazelwick School, and in fact, there's exactly where she met Romesh. The couple found love and eventually decided to get married. Currently, Leesa spends much of her time at home as she recently decided to drop her career as an English drama teacher.
4. Leesa was the One Who Pushed Romesh to Try Stand-Up Comedy
Leesa with her two children.
Source: Instagram
Leesa, as we all know, was in the same school as Romesh, and they were doing just fine on their career until Romesh decided to begin his career as a math teacher.
The stand-up comedian was all hyped to be a comedian, and after trying a few gigs here and there at some random pubs, the artist was on the verge of quitting his career as a comedian.
The reason for his decision to quit was mostly racism. Most of his audience were a bunch of racist hecklers who always tried to talk him down during the show, but Leesa came to rescue and encourage Romesh to push further.
Romesh did exactly what Leesa advised, and now he is one of the most successful comedians right now.
3. Romesh is in Complete Control of Leesa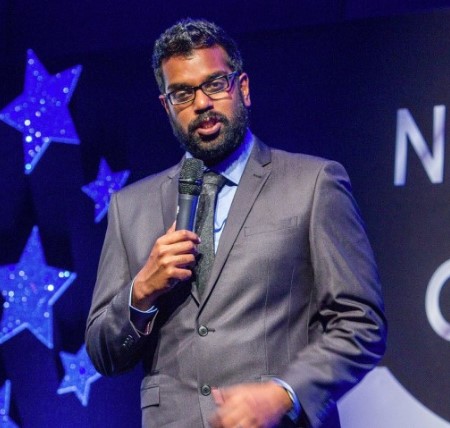 Romesh during one of his gigs.
Source: Instagram
Well, like a good husband, Romesh does what Leesa asks him to do, and why should he not, she is a very supportive wife one could ever ask for.
But she not only controls Ranganathan but holds the possession of every stuff he owns. Moreover, Ranganathan needs approval from his wife when he needs to buy/get any new things.
2. Leesa Shares Three Children with Romesh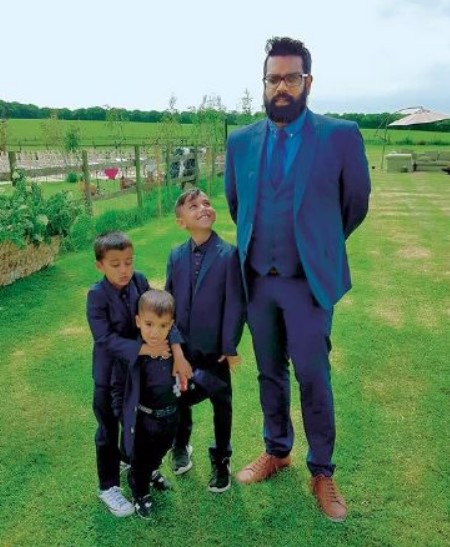 Romesh jokingly said he hates spending time with his three children.
Source: Romesh's Instagram
Leesa and Romesh share three children, Theo, Alex, and Charlie. One of the reasons why Leesa decided to drop her job was she takes care of three children.
Given the fact, she is not only who is in charge of taking care of the kids, but even Romesh also does his parts well.
There is, however, one instance when Romesh said his three kids were his biggest mistake because, at one point of life, it was too much to take for him. (well, you know how he is; he was just kidding! no pun intended.)
And while we are talking about the kids, there's one interesting fact about one of Romesh's kids, Charlie. Charlie was born at the Edinburgh Fringe Festival while Romesh was performing one of his gigs.
1. Leesa's Favorite Shows are 'Apprentice' and 'Bake Off'
Romesh and Leesa making weird faces for the camera.
Source: Instagram
As we all are aware by now, Leesa is a very private person. The 40-year-old values her privacy and always tried to ignore the spotlight. In fact, there is very little information about her on the internet, and we know it as only we can tell how hard it was for us to gather facts about her.
But again, we are lucky enough to know her favorite TV shows she likes to kill time with. According to Romesh, he and Leesa love watching 'Apprentice' and 'Bake Off.' The couple never misses a show, and has never missed one before. The couple has a rule for it, though; they can't watch the shows alone.
To know more about your favorite celebrities' lifestyle, stay tuned to Glamourfame.com, and don't forget to sign up for the newsletter.
-->