'Two Tickets To Paradise' Singer, Eddie Money, Dies At 70 Due To Cancer!
Published Sat Sep 14 2019 By Sea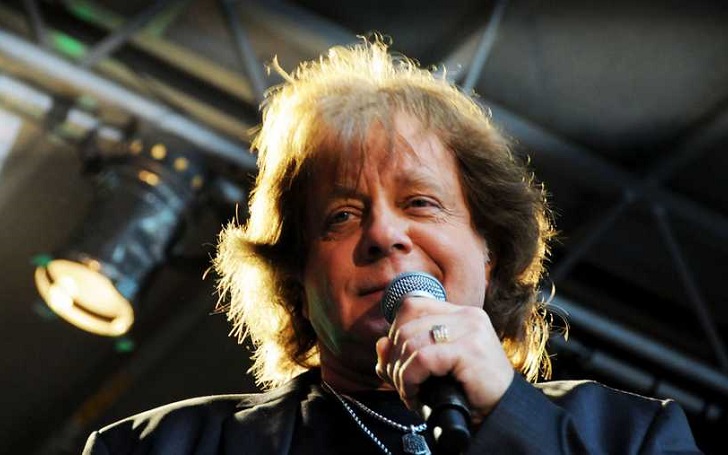 After battling stage 4 esophageal cancer recently singer/saxophonist, Eddie Money, passed away aged 70.
Vintage Rock artist, Eddie Money (real name Edward Mahoney), whose greatest hits include 'Two Tickets to Paradise', 'Baby Hold On' and 'Take Me Home Tonight' was declared dead after he passed away on Friday morning, September 13, in Los Angeles. He was born in 1949 and was 70 when he was taken away from the world.
The statement released by the Money Family members reads, "The Money Family regrets to announce that Eddie passed away peacefully early this morning. It is with heavy hearts that we say goodbye to our loving husband and father. We cannot imagine our world without him. We are grateful that he will live on forever through his music."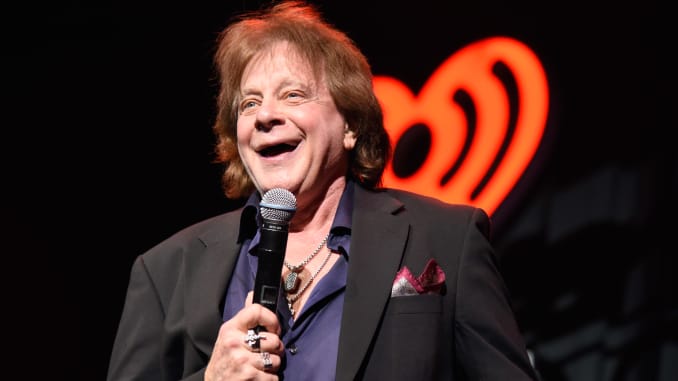 Every fan will surely mourn the rock legend for years to come.
Source: Tim Mosenfelder, Getty Images
It was not a secret that he battled with severe health problems in recent years. A reality TV show about him and his family life, 'Real Money' aired on AXS TV since April 2018. It surfaced his recent health problems as well. And last month in August, during the promo for the upcoming season, he revealed that he was diagnosed with esophageal cancer in its stage 4. It was only a routine check-up, but he learned that it had spread to his liver and lymph nodes.
Watch: Eddie Money Couldn't Believe He Had Cancer
"What I don't want to do is I don't want to keep the fact that I have cancer from everybody. It's not honest," Money said in the stunning cancer announcement video. "I want to be honest with everybody. I want people to know that cancer [treatment] has come a long way, and not everybody dies from cancer like they did in the Fifties and Sixties. Am I going to live a long time? Who knows? It's in God's hands."
Earlier this year, he had a heart valve surgery. In July, he had to cancel his summer tour after he developed pneumonia following the heart procedure. AXS TV said that the heart was not at all related to cancer though. Despite what he learned, Money had decided to hit the road again.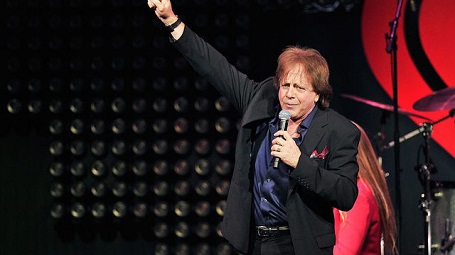 Despite the summer tour being canceled because of his health problems, he was determined to hit the road.
Source: Steve Jennings, Getty Images for iHeartMedia
Originally from Brooklyn, New York, he moved from Plainedge, Long Island, where he worked, to Berkeley, California in 1968. For nearly a decade, he was supervised by manager, Bill Graham, until he signed with Columbia Records in California. They released his self-titled album in 1977. He released his singles 'Baby Hold On' and 'Two Tickets to Paradise' and went double platinum with both of them. He received Grammy nomination for the latter 1987.
Watch: Eddie Money Singing Two Tickets to Paradise Live In 1987
'Two Tickets to Paradise' was perhaps the song most close to his heart as he wrote it as a story of the girl he was going out with back then. (It never lasted though!)
Money was involved in some controversies too, as is the case for any musician in the industry. But, his career span of more than three decades and 12 studio albums was not going to crumble with such things.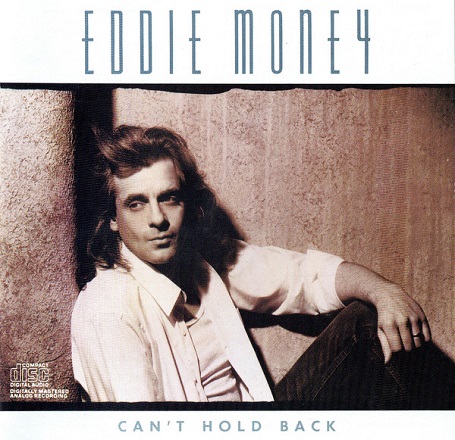 Four of his albums went platinum, including 'Can't Hold Back'.
Source: Columbia Records
Despite the determination of the Rock legend to keep doing what he loves most & is best at without retiring, his heart just gave up. He was taken care of by his wife of more than 30 years, Laurie, and has five children to carry on his name and legacy — Zachary, Jessica, Joseph, Julian, and Desmond.
-->