Tyner Rushing's Journey to Stardom: A Breakout Star in Netflix's Series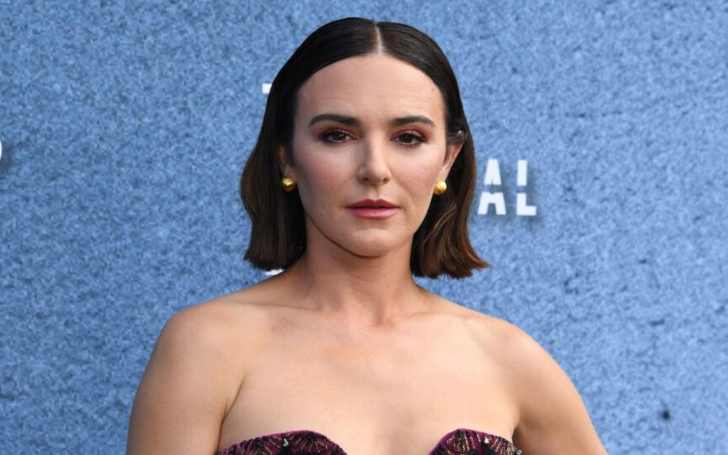 Tyner Rushing, an accomplished actress, has made notable appearances in various films, including Doom Patrol, The Resident, Salem, and One Mississippi. However, it was her role in the popular Netflix series, Stranger Things, that truly catapulted her into the spotlight.
Notably, Tyner Rushing is one of the fresh faces in the cast of the highly anticipated fourth season of Stranger Things. Her addition to the series has garnered attention and anticipation from fans worldwide. Beyond her acting career, Rushing has an affinity for teaching. She has shared her expertise by instructing children in ballet, tap, and jazz dance styles.
Who is Tyner Rushing Dating Now? Know About Tyner's Boyfriend
Tyner Rushing maintains a close relationship with a significant other, though she has not explicitly defined the nature of their bond as boyfriend or husband.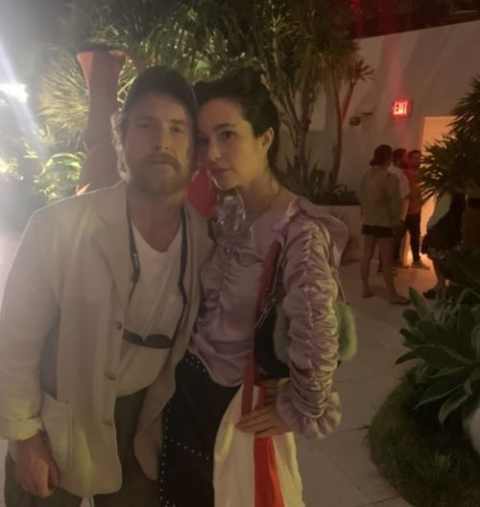 On her Instagram account, Tyner shares affectionate moments with her devoted companion. Despite this, she has chosen to keep her partner's identity private, heightening curiosity among her followers.
Her Instagram presence is under the username @tynerrushing, featuring 87 posts that have garnered the attention of 3,098 dedicated followers. One particular photo of her and her undisclosed partner generated significant interest and engagement from her audience.
Take A Look at Tyner Rushing's Parents' Love Life
Tyner Rushing hails from Semmes, Alabama, where she was born and raised by her parents, Ralph Carl Rushing and Patti Tyner Rushing. Her parents are proprietors of a nursery, which they operate together.
Tyner's early introduction to the world of dance occurred at the tender age of three, thanks to her mother's influence. She later embraced singing as another artistic pursuit.
Currently residing in Atlanta, Tyner shares her home with her faithful feline companion, Smokey Robinson. On Father's Day, she paid tribute to her father by posting a dedicated picture of him on her Instagram profile.
Tyner Rushing Movies and TV Shows
Following her academic journey, Tyner Rushing embarked on a year-long stint performing with various musical theatre companies. Her passion for the stage led her to tour the West Coast alongside the California Theater Centre. Eventually, she found herself in San Francisco, gracing productions like Babes In Arms, Swing!, and La Cage aux Folles.
In 2014, Tyner made a significant move to California, USA, to pursue her acting aspirations. Her debut on the acting scene occurred in 2015, portraying the character Taylor in the short film "50 mm." Over the next couple of years, she took on supporting roles in various shows and films until she secured the lead role in the TV series "The Inspector."
However, her breakthrough moment arrived in 2018 when she landed the role of a White House Staffer in the biographical drama "First Man." Tyner Rushing's acting prowess has also been showcased in notable projects such as "Stranger Things," "The Terminal List," and "Echoes."
Impressive Performance in Stranger Things and Under the Banner of Heaven
Tyner Rushing made her mark in the entertainment industry with notable roles in two highly acclaimed TV series. In "Stranger Things," released on Netflix in May 2022, she contributed to the fourth season of this immensely popular show, playing the character Virginia Creel.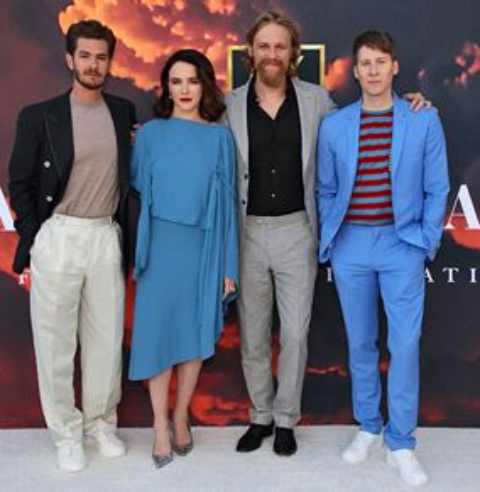 The series blends fantasy, horror, and drama, spanning four seasons, captivating audiences with its storyline about a young boy's disappearance and the eerie paranormal events surrounding it. "Under the Banner of Heaven," which aired on Hotstar in April 2022, featured Tyner in its first season as Emma Smith.
This crime, mystery, and drama series revolves around a righteous investigator's quest to unravel a gruesome murder tied to a Utah family's descent into LDS fundamentalism, featuring a star-studded cast including Andrew Garfield and Sam Worthington.
Mesmerizing Roles
Tyner Rushing's impressive acting career spans a diverse array of roles in both television and film. In 2022, she gained recognition for her portrayal of Marie McCleary in "Echoes" and Liz Riley in "The Terminal List." Tyner also made a memorable appearance as Virginia Creel in the highly popular "Stranger Things" series.
Her talents extended to "Under the Banner of Heaven," where she portrayed Emma Smith. She continued to shine in "The Contractor" and produced the series "Queens" in 2021.
Notably, Tyner has showcased her skills in various genres, from drama in "First Man" to horror in "Salem," leaving an indelible mark on the entertainment industry with her diverse and dynamic roles.
Tyner Rushing Net Worth in 2023
Tyner Rushing has accumulated an estimated net worth of approximately $3 million, primarily through her successful acting career. Her annual income is estimated to exceed $100,000.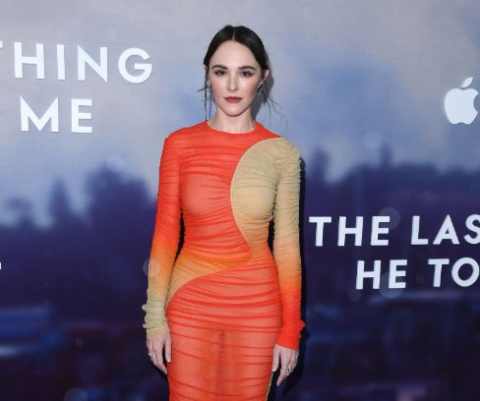 One of her notable film appearances was in "First Man," released in 2018, which grossed a total of $105.7 million, exceeding its $70 million budget.
Another significant project, "Creepshow," contributed to her earnings, with the film making a total of $21 million against its $8 million budget. Tyner's financial success reflects her talent and growing presence in the entertainment industry.
Age and Education
Tyner Rushing, the American actress, turned 30 in January 2023, having been born on June 20, 1992, under the zodiac sign of Gemini. Her educational journey led her to pursue vocal performance at Birmingham-Southern College in Birmingham, Alabama, where she was awarded a performance scholarship.
During her college years, Tyner's passion for the arts was evident as she became an associate and entertainer at the California Theater Centre. Additionally, she honed her dancing skills at Gale's Studio of Dance, showcasing her dedication to cultivating her talents in both music and theater.
Visit Glamour Fame For More Contents
-->