US President Donald Trump Rape Accuser E. Jean Carroll Stands By Her Story; Says Bringing Rape Charges Would Be Disrespectful to Migrant Women
Published Sun Jun 23 2019 By Andrew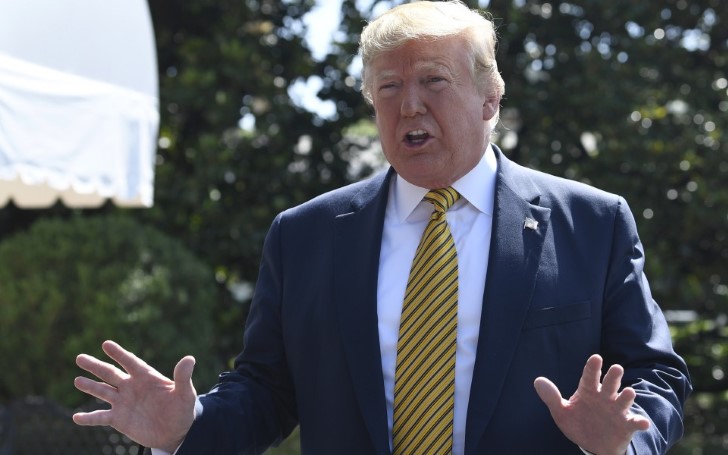 Bringing rape charges would be disrespectful to migrant women, maintains the US President Donald Trump rape accuser E. Jean Carroll.
The widely acclaimed advice columnist E. Jean Carroll took to her recently published book to claim that the current president of US sexually assaulted her. In the aftermath of the stormy situation, the journalist comes through with the stance that maintains she would not press rape charges against President Donald Trump for an alleged assault dating back to the 1990s.
Through an excerpt, which made it to the public on Friday, from her forthcoming book, 'What Do We Need Men For? A Modest Proposal', Carroll penned the claim, Trump sexually assaulted her whilst she was in a dressing room of Bergdorf Goodman department store located in Manhattan dating back to late 1995 or early 1996.
E. Jean Carroll accused Donald Trump of sexual assault.
SOURCE: WJCT NEWS
Meanwhile, President Donald Trump who already is accused by 18 other women regarding the issue of sexual assault, denied Carroll's accusations and claims that he never met her.
Lawrence O'Donnell, a reporter at MSNBC held an elaborated talk with Carroll on Friday and stated that New York does not have a statute of limitations for rape. However, when faced with the question if she would consider bringing rape charges against Trump, Carroll answered with a flat "No."
Is Donald Trump A Time Traveller? A Person Claims To Have Found All The Proof! >>>>
Carroll elaborated on her perspective on how pressing the charges would "just be disrespectful" to make the whole issue about herself when there are a lot of others that share the same fate as she did in the dressing room.
Watch: Trump accused of '90s sex assault.
Carroll maintained,
"I would find it disrespectful to the women who are down on the border who are being raped around the clock, down there without any protection,"
She went on to add,
"They're young women… It would just be disrespectful if I – you know – and mine was three minutes. I'm a mature woman. I can handle it. I can keep going. My life has gone on. I'm a happy woman."
In the interview, Carroll also went on to admit how she still thinks that the assault was her own fault.
The President who is known for his bizarre tweets seems to have survived yet another investigation.
-->